Automation Of Financial Processes With RPA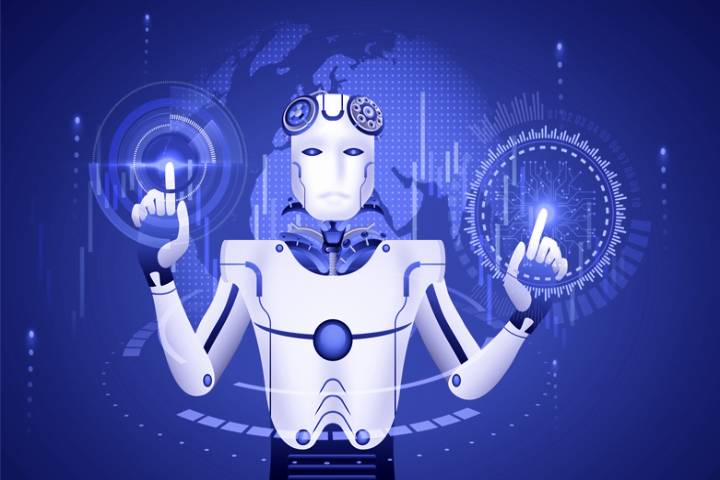 One of the areas of any company that has the most tedious and repetitive tasks is, without a doubt, finance and accounting. Hence, more than half of the customers who start automating with RPA do so with financial processes. Data management is one of the most time-consuming activities for the staff of any department: from completing databases and checking bank transactions to making reports, among other tasks.
For this reason, technological solutions focused on improving productivity and accelerating workflows have been among the most demanded in recent years, especially in the latter. And RPA has been one of them since systems such as ERPs fall short when addressing specific procedures, such as those of "accounts payable", one of the processes that consume the most time and with a high chance of error rate.
Manual accounts payable processes are not only tedious, but they are also quite chaotic, especially the validation part: fewer and fewer paper invoices arrive at companies, but those that arrive must be digitized to be later processed. Next, the information must be classified and sent to the different control centers that the company has to proceed with after payment. This simple procedure can take days and weeks since employees must do each step manually and, in addition, combine this work with other tasks of the department. This can lead to failures and even "lose" some bills, with additional expenses.
RPA In Finance Higher Productivity In Less Time
RPA solves a large part of the problem that we explained to you before. How? With end-to-end automation of financial processes, that is, from start to finish, you can:
Digitize the important values ​​of the paper files utilizing OCR and extract the key information of the invoices: The invoice arrives in digital format to the system that, thanks to the data reading, makes the first screening, returning those that are missing some field predefined as "mandatory" (CIF, VAT percentage, date of issue, etc.).

Import the information in folders and direct it to the corresponding departments: With data extraction, invoices are classified according to parameters: by order of arrival, by expiration date, by amount, by type of company, etc.

Once this is done, it is sent to the corresponding area, which will receive all this information collected in a document for final validation by the employee.

Monitor folders so that processing is automatically activated when a new invoice is detected so that the flow begins again.

Please verify the information entered in the databases, cross it, facilitate the management of resolutions, and avoid the blocking or loss of invoices.
And this is only one process since with RPA, and you will be able to automate financial operations of the entire area, obtaining numerous advantages, including:
Integration with other systems and functions: RPA is a technological solution perfectly compatible with any application you have already implemented in your company. From blockchain, ERP, CRM and even own programs. RPA works in conjunction with these tools.
It eliminates almost 100% manual errors:

Automation allows you to stop making manual errors, that is, failures that occur because the task is repetitive and tedious. This also means a risk reduction since sensitive data is handled in the financial area and capital.

Increased security:

With the automation of financial processes, the traceability and integrity of the data is guaranteed. Exceptions can be established when vulnerabilities are detected, which require manual and human action, thanks to hybrid robots.

Time and cost savings:

Financial processes require a lot of execution time by the work team, reducing productivity. Minimizing this execution time with software robots is possible, increasing the number of tasks performed at a lower cost.

Financial and accounting regulatory compliance:

The finance department is one of the most sensitive regulations. Some regulations change depending on the country of origin or destination and deadlines and legal updates. Sofbots allow the standardization of information, guaranteeing regulatory compliance.

Analyze the information and extract knowledge:

Due to the liberation of the time dedicated to doing tedious and repetitive tasks, the staff can begin to carry out functions of more excellent value such as financial analysis, economic projections, market studies, reports, etc. In short, observe and evaluate the data to extract knowledge from them.
Digitization continues to accelerate our day to day while changing it. Everything is in full swing with processes, people, and even the way of understanding the markets. RPA technology has come to stay, with more and more businesses committed to combining technology and humans in their teams.