Digitization and Industry 4.0 – A Path To Success?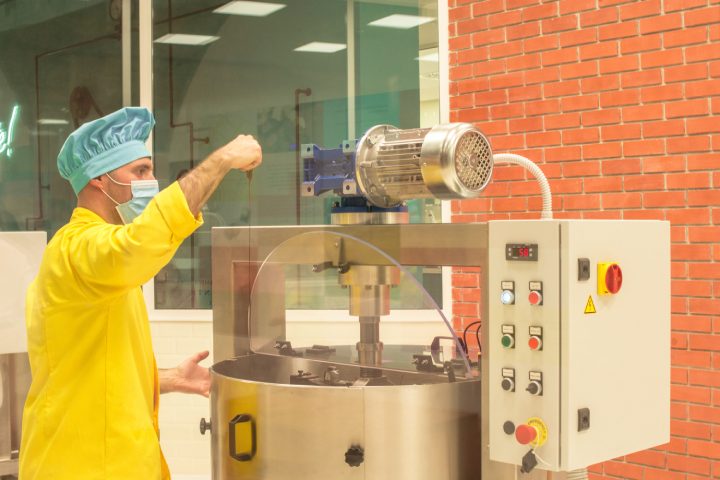 Together Instead of Alone – The Cooperation of Information And Production
We keep stumbling over the expression "digitization"; it feels like it's on everyone's lips and, as far as possible, is also being implemented in many areas. But what does digitization mean? It's about more than switching from paper to paperless or not allowing us to meet in person. No, it's also about connecting interfaces, simplifying processes, and making communication faster. The coupling between two areas, large areas of responsibility and locations, is facilitated by uniform digitization.
But How Do We Create Digitization?
The easiest way is to introduce an adapted information system in your company. This way, appointments, tasks, agreements, goals, and results can be coordinated, and work processes can be more easily understood. Especially across departments, information is only lost or available once the relevant colleague continues to work on the task. A dynamic process that takes both employees' and tools/production steps into account can be taken into account by an appropriate system. The knowledge of each individual is therefore also more critical, and cooperation becomes more effective and closer.
Increasing requirements due to legal or cultural demands play a decisive role in digitization and the connection of systems. The process documentation must be guaranteed, and a complete obligation to provide evidence must be observed. Digital documents are independent of time and place; they do not follow working hours or are not dependent on the presence of colleagues; a more flexible work design can also be created as a result. The most up-to-date information can always be called up at any time, which plays a decisive role in production.
A Case For Change Management
It is advisable to start a new project to implement changes in digitization in a company. Accepting the employees and accessible resources are crucial in a larger project such as digitization. Change management ensures that everything runs smoothly and that the associated adjustments are made during ongoing operations. Constant information collection provides an excellent opportunity for evaluation and can filter out hidden potential. In the case of product changes in particular, it is advantageous if data can be exchanged and workflows can be adapted immediately.
Digitization Does Not Stop At Industry Either – Industry 4.0
Digitization is essential in manufacturing companies. Digital collaboration can only be guaranteed by a software solution that connects all company areas. Specific processes can ensure seamless use; reducing errors and associated costs is only one advantage. Paperless management, automated processes, up-to-date information, and the distribution of tasks are just examples of the benefits of digitization in the industry. Industry 4.0 is on the rise, and you should also live it.
Conclusion
Take yourself and your company further, and use the possibilities and opportunities of digitization to professionalize and restructure your internal processes. With digitization, you are independent of location, not tied to any time of day or dependent on the presence of colleagues. Digitization brings greater flexibility, primarily when the company operates globally and colleagues work across multiple time zones. Take advantage of the opportunities and take your company to the next level of digitization.
Also Read: 6 Daily Habits For Success