Integrate Virtual Reality And Augmented Reality Into Your Marketing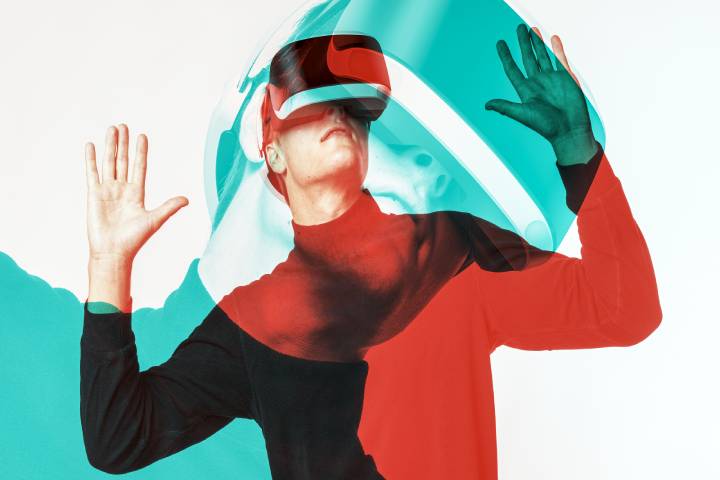 Virtual reality (VR) and augmented reality (AR) allow spectators to live an immersive experience. In 2020, the value of this global market was expected to reach almost 19 billion euros. Integrating virtual and augmented reality into your marketing strategy allows you to target your customers effectively, attractively present your products, and increase sales. This article will show you examples of companies that have already successfully put these new technologies into practice in their marketing.
The Difference Between Virtual Reality And Augmented Reality
Virtual reality replaces our environment to transport us to another world. VR uses smart glasses, headsets, and other accessories to create a new reality. Who then gives the impression that every movement and every interaction takes place within this digital world. Conversely, augmented reality is limited to enrich existence by integrating virtual elements in the real environment. AR does not use specific equipment: a mobile device equipped with a webcam is sufficient. That is why people can also practice AR at home or on the go; Not everyone has smart glasses or other tech tools, but almost everyone has a smartphone.
In 2019, 67.7 million people were equipped with a mobile phone, representing 99% of the population. These figures show you the immense potential of such a digital marketing strategy. This is why it is also important to optimize the product pages of your merchant site for the mobile to improve the shopping experience of your customers! Find out in our free white paper how to avoid mistakes in mobile e-commerce. VR and AR are ideal technologies in many fields of activity: they can relate to video games, as well as museums, as distance learning courses, as medical simulations, or even cover many aspects of marketing.
VR And AR Take Us To New Marketing
The advantages of integrating virtual and augmented reality into your marketing:
Offer a unique and personalized shopping experience.

Stand out from the competition.

Increase brand awareness

Increase customer engagement

Present your products in a creative and attractive way

Explain the functions of its products in detail
This will result in more sales and fewer returns. Significant results for you, e-merchants!
Virtual Reality And Augmented Reality In Marketing
Online shopping was experiencing significant growth in 2020; 85.5% of Internet users buy on the Internet!

Unlike retail, VR and AR bring real added value to end consumers by allowing them to see your products in real life no matter where they are.

This allows you to present your products and their details in their daily use. So you have the opportunity to prevent doubts and potential uncertainties from your customers. 

Now let's focus on the differences between VR and AR.
Examples Of Virtual Reality
Showcase your products without bringing them with you
Imagine the following scenario: you are attending a trade fair, and you want to present your new, very bulky machine. For this, you need to book a stand of several square meters, organize transport and hire staff to explain the characteristics of your device. Or you can present your product using virtual reality! In addition to saving space, time, and personnel, the virtual reality presentation will allow you to leave a lasting impression on visitors to your booth.
provide an engaging experience for your customers
Take the Swedish furniture giant, Ikea, for example. In the virtual showroom, visitors have the opportunity to do what they have been doing for years at Ikea, but with additional equipment and in a more comfortable way. They not only enjoy the 360-degree view of a fully furnished room, but they can also customize it to their preferences: In this way, customers can get a clear idea of ​​the final look of their apartment before purchasing a product.
Another example that represents a situation, admittedly less common but which had the merit of attracting customers' attention, is that of the Diesel brand. On releasing the new perfume "Only the brave," Diesel organized a campaign in several shopping centers. The courageous participants had gathered in New York at 150 meters above sea level and had to walk on a ledge to grab a bottle of perfume from the open mouth of a wolf. This is why people tend to prefer an augmented reality strategy, especially in the world of e-commerce.
Examples Of Augmented Reality
Let your customers try the products from home
The biggest benefit of augmented reality is the ability to show your customers your product in action – anywhere, anytime. Many merchants and sellers are already using this marketing strategy in their online stores. Some opticians, for example, offer their customers the opportunity to try on glasses virtually. Once on the product page, the customer can activate his webcam and decide, after a virtual presentation, whether he wishes to order them or not.
Attract new customers (online and offline)
Take the example of makeup. A lipstick can have multiple shades of different colors, and the only way a customer will try it is to open up each lipstick and apply each shade. Of course, this is problematic, if not impossible, in the context of online shopping.
Increase your brand awareness and customer loyalty
At a bus stop in London, spectators experienced an experience where they merged reality and augmented reality. Meteorites, tigers, a UFO. The Pepsi brand gave them an experience they will never forget. Emotional marketing is a powerful tool to stimulate customer emotionality with the help of an engaging and memorable experience. As we have seen in this article, augmented reality and virtual reality are perfectly suited for this purpose.
Conclusion
The marketing world is constantly on the lookout for new ways to grab the attention of (new) customers and provide them with the most personalized shopping experience possible. This is the reason why VR and AR technologies are becoming more and more popular. The precursors of virtual and augmented reality, which already achieved worldwide success, clearly show a very high public interest in these technologies.