JPT's 2021 Remarkable Achievement: Total Revenue of 1.2 billion Yuan & Laser Business Revenue of 600 million Yuan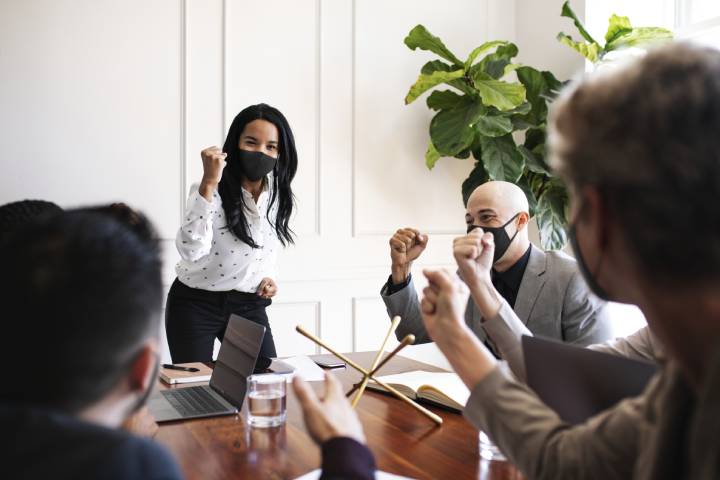 Recently, Shenzhen JPT Opto-Electronics Co Ltd released its 2021 annual report. The report shows that in 2021, JPT will achieve revenue of 1.199 billion yuan, a year-on-year increase of 40.5%; net profit will be 91 million yuan, a year-on-year increase of 106.04%.
It is worth mentioning that JPT will invest 144 million yuan in research and development in 2021, a year-on-year increase of 42.95%. In 2021, the company applied for 65 intellectual property rights, including 22 invention patents; 15 utility model patents; 4 design patents; 24 software copyrights. In 2021, a total of 44 intellectual property rights are authorized, including 5 invention patents; 10 new patents; 9 design patents; 20 software copyrights.
Laser business revenue of 600 million yuan, core technology research and development made outstanding progress
In terms of laser business, JPT continues to track and analyze customer needs, and improves production and processing efficiency for customers through iterative optimization and power improvement of lasers; the company continues to expand the application scenarios of lasers, and new products developed for new application fields have been put into sales The increase in the average product price has been achieved, which has promoted the improvement of the company's business performance and overall profitability. In 2021, JPT's laser business will achieve revenue of 609 million yuan, a year-on-year increase of 47.87%, and a gross profit margin of 27.24%, a year-on-year increase of 1.91%.
JPT MOPA pulsed fiber laser products have the characteristics of adjustable pulse width, wide frequency range, fast response speed, available first pulse, small output power fluctuation in the whole temperature range, small size and low noise. The pulse frequency and pulse width of the product are independently controllable. Through the adjustment and matching of the two laser parameters, a constant high peak power output can be achieved. Based on its own technical advantages, the company has directionally researched and developed MOPA pulsed lasers with high pulse energy and high brightness for photovoltaic, new energy and other industries.
CW fiber laser products come with software that can monitor and alarm the operating status of the laser in real time, collect and record operating data, and select different output heads to achieve single-mode and multi-mode output. And it is scalable in design, and higher power output can be achieved by combining multiple modules (resonator cavities). Quasi-continuous (QCW) fiber lasers are fully air-cooled, which avoids the use of bulky, high-power-consumption water-cooling systems, making the equipment structure more compact, and at the same time effectively reducing the cost of use. All core indicators are at the advanced domestic level. Delivered 40,000-watt CW fiber lasers to customers in 2021.
The solid-state UV/green laser has a built-in air self-purification system, which gives the laser a higher level of quality assurance. The integrated design makes the laser have better anti-interference, sealing and waterproofing, a wide repetition frequency range, and high application efficiency.
In 2021, significant progress will be made in the research and development of JPT lasers:
1) The company's core competitive product, MOPA pulsed fiber laser, launched the M8 product series. The peak energy of this series of products is twice that of the previous generation products, which can be used in glass drilling process applications. Compared with grinding wheels and solid-state lasers, M8 pulsed fiber lasers have the advantages of no consumables, low cost, and long life.
2) The high-brightness MOPA pulsed laser has been successfully developed and sent to customers for verification, providing new technical solutions for photovoltaic, lithium battery and other industries.
3) In terms of high-power continuous fiber lasers, the launch of 6KW single-module and 40KW high-power products provides domestic solutions for the high-power laser cutting market. At the same time, in the laser welding market, the company adopts multi-department collaboration: continuous fiber laser product line for customers We develop customized light sources, and the welding and connection product line provides customers with laser processing modules, thereby providing customers with integrated customized products such as laser welding modules and laser welding workstations.
Laser/optical intelligent equipment business revenue of 490 million yuan, split into 6 product lines
In 2021, JPT's laser/optical intelligent equipment business will achieve revenue of 490 million yuan, a year-on-year increase of 29.29%, and a gross profit margin of 42.01%, a year-on-year increase of 5.91 percentage points. Laser/optical intelligent equipment products include self-developed core modules such as laser optical modules, circuit measurement systems, motion control modules, and intelligent information management systems. By mastering the core module technology, the company is able to have a competitive advantage in terms of technical synergy and profit margins.
The laser resistor trimmer system used by the company in the field of passive components uses the MOPA pulsed fiber laser developed by the company. Its pulse width adjustable function makes the laser resistor trimmer compatible with different types of thick film resistors, thin film resistors, ultra-high resistance Value resistors, ultra-low resistance resistors, etc., so as to serve customers more flexibly and efficiently. On this basis, the company expands the category of automatic processing equipment for passive components. The company's automated processing equipment will further cover the inductance processing process.
The company's VCSEL laser module inspection system uses the self-developed VCSEL driver circuit and pulse test circuit module, which has a more competitive advantage in test efficiency.
In addition, JPT will split the Laser/Optical Smart Equipment Division into six product lines in 2021:
(1) The integrated circuit passive component product line has developed a series of high-end equipment including precision laser scribing, laser precision paint stripping, and high-speed AOI visual defect analysis.
(2) The brittle material product line has developed semi-automatic/automatic equipment for glass, sapphire coding and tracing, and cutting and splitting applied in the 3C industry; it has been applied to the medical, automotive, and photovoltaic glass industries, and has developed laser coding and laser cutting processes. Equipment; used in the semiconductor industry, developed wafer semiconductor double-sided scribing and grooving process equipment and wafer surface cutting equipment.
(3) The laser precision marking product line is aimed at the semiconductor industry, and cooperates with Hylax Technology, a Singapore subsidiary, to jointly develop an automated system for marking the backside of semiconductor wafers. It is expected to generate sales revenue in 2022.
(4) The laser welding and connection product line has developed a series of laser welding systems and processes, including metal fusion welding systems and processes, soldering and plastic welding systems and processes, and laser curing connection systems and processes; independently developed standard welding software, coaxial and paraxial vision positioning and welding system optical path, and on this basis, MOPA, QCW, CW, blue light welding, hybrid welding, green light welding systems, as well as soldering and plastic welding and laser curing based on semiconductor lasers have been developed. Connect the system.
(5) The module testing product line has developed VCSEL front-end testing equipment and VCSEL transceiver testing equipment for major mobile phone customers has begun to enter customer production lines in batches and plans to start mass supply in 2022.
(6) The non-standard product line has developed a blind hole and through-hole processing systems for PCB flexible boards, flexible and rigid boards, and LTCC ceramics, and the equipment has been delivered; For the finishing and processing of polarizers in the production of LCD screens such as tablet computers, the equipment is equipped with automatic image positioning, automatic unwinding, cutting and blanking, and high-speed linear motor multi-head parallel processing to achieve large-format, high-efficiency, and high-precision processing. For the rapidly developing VR/AR market, a series of test equipment with a wide field of view has been customized for customers, and some equipment has been ordered and delivered.
At the same time, focusing on the needs of benchmark customers in downstream key industries, the company has also achieved a series of achievements in the research and development of laser/optical intelligent equipment:
1) Developed a high-power blue laser welding process for highly reflective materials, and introduced the blue laser welding process of copper and copper alloys into the passive component industry for the first time, successfully replacing the electron beam welding shunt resistance process, increasing the production efficiency by 5 times. Process technology has been gradually promoted in the passive component industry.
2) Around the integrated circuit passive component industry, a series of high-end equipment including inductance winding equipment and inductance paint stripping equipment has been developed and will achieve high growth in 2022.
3) The company invested in a semiconductor equipment company and cooperated with it to develop test charter equipment. Previously, this field was monopolized by Japanese companies. At present, a prototype of the resistance test charter machine has been made, and it is expected to further realize the import substitution of processing equipment in the passive component industry of integrated circuits.
4) The VR/AR glasses module tester can be applied to the detection of VR/AR lens imaging distortion and is compatible with the detection of finished head-mounted glasses and products at the monocular module stage. The future will bring new drivers to performance.
5) The company has developed a standard welding machine as the equipment to enter the market, combined with the self-made core modules of welding, carried out a lot of laser welding whole process control technology layout, built product differentiation, and received good feedback from many leading customers.
Also Read: Infographic Actions To Improve The Productivity Of The HR Area