The Five Great Benefits Of Cloud Computing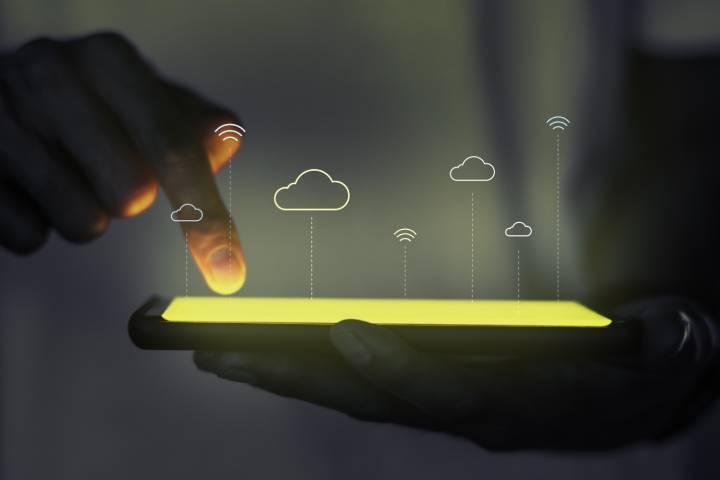 According to a study by the International Data Group, 69% of companies already use cloud technology somehow, while 18% are considering adopting a cloud computing strategy in the future. In turn, experts ensures that 94% of companies say they have seen an improvement in their security after moving to the cloud.
The Five Benefits Of Cloud Computing
For companies, regardless of their size, it is vital to know the main benefits of virtualizing their operations. Cloud computing offers many benefits for all types of businesses, regardless of their size, so we have focused on the top 5.
Fewer Costs
Suppose there is one thing that concerns any company, production costs and their reduction to maximize profits. Investing in cloud computing requires an initial investment, so we must emphasize the importance of ROI (Return on Investment).
First of all, accessing our company's data quickly and easily allows us to save time; and that time is money. Investing in the cloud is efficient because we will choose the plan that best suits our needs, paying only for what we will use. Many studies show that the final consequence is a lower cost and a higher return, thanks to cloud-based applications.
More Security
As times progress, cybersecurity is more important in companies. Numerous ransomware attacks are taking place, so investing in cloud computing is one of the safest options. Protecting our files, databases, web pages, and storage is the smartest bet.
How do you get that security boost? Migrating our entire business to the cloud allows all our information to be monitored in real-time to prevent intrusions or illegitimate access to our databases. Not all companies have the necessary budget to create a cybersecurity area, hire specialists and keep their organizations safe.
Therefore, contrary to what one might think, investing in the cloud is a safe bet to prevent data theft perpetrated by cybercriminals. Several studies show that personal information thefts can occur by the same company employees when we have the information stored locally. This was the case with Dr. Varun Gupta, a former Intel employee who stole confidential information through a flash drive.
Greater Flexibility
Each company has specific needs, so it is essential that cloud computing offers flexibility to convince about its benefits. We talk about flexibility if we compare it with local hosting. A server established in the cloud can satisfy the demands in real-time instead of having to establish a very expensive local infrastructure.
We get that flexibility because companies have different plans to choose from that cater to different needs. In addition, we can choose how to build on cloud computing: public, private, or hybrid clouds. In this way, we will not spend more than we need, but more importantly: our business can grow, demand more resources and, for this, we can change to another more suitable plan. For this reason, it is said that the cloud accompanies the company's progress, offering "scalability."
Remote Work
In many companies teleworking or the hybrid modality is here to stay. There is no better way to make remote work viable than with the entire organization based on the cloud. Not only for employees who work from home but to access all company information from the phone.
Cloud computing adapts to current needs, so it offers the possibility of accessing our company's information from anywhere in the world, as long as it is hosted in the cloud. One of the benefits of cloud computing is this remote access system, which allows us to obtain real-time control of what happens in the company and achieve that work-personal life balance.
Maximum Performance
Finally, one of the most attractive benefits of cloud computing is enjoying infrastructures powered by the latest hardware on the market. If we bought a local server for our company, we would have to change it after five years, which means keeping accounting on amortization or having to invest in fixed assets. Betting on the cloud means accessing machines and servers maintained by specialized personnel and updated with the latest technologies and market standards.