The Industry 4.0 Revolution How To Create A Hyperconnected Company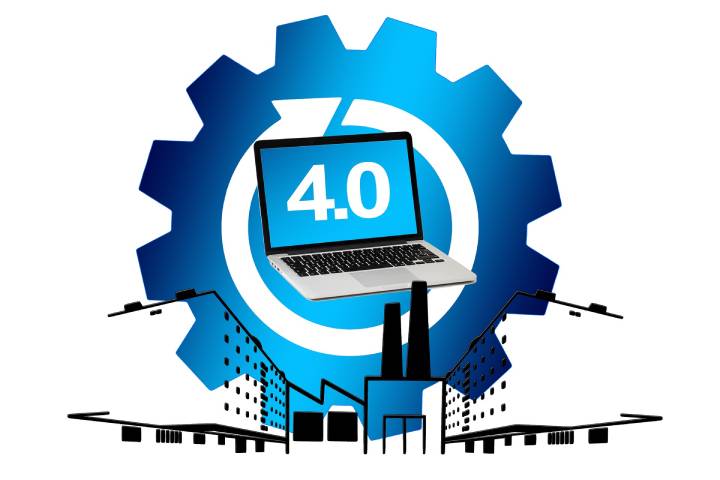 We constantly talk about devices, tools, solutions, in short, technology or, instead, how technology solves our lives and has created the concept of a hyperconnected company. The pace of progress means that many of the services or products that we know have been implemented in large companies for years and are even working on their updates. What was known as a revolution, Industry 4.0, is already the current panorama in which companies and individuals move.
Artificial Intelligence, Blockchain, IoT, RPA, cloud systems. A turning point has been reached where it is rare not to see any of these tools implemented in organizations of all kinds. Focusing on the Internet of Things, according to Advisor, it is estimated that in 2030 there will be some 125 million connected devices, more than three times the number there are today. Connected devices have moved from ideas to execution, and their application already provides a lot of value to different types of businesses. For instance:
Entities Dedicated To The Health Sector:

With IoT, it is possible to monitor patients' waiting time, sending the data to a system that subsequently produces statistics. This information is determined, for example, the specialty in which it occurs the most, thus establishing more spaced appointment systems to avoid the delay and concentration of sick people. On the other hand, with RPA, updating information from medical records can be automated, making healthcare personnel less time-consuming to paperwork and more to healthcare.

Tourism And Hotel Sector: There are already hotels that use IoT sensors to retain guests. One of them is the Hilton hotel chain that uses this technology to identify recurring customers and serve them in a specialized way, for example, by leaving an object that they usually ask for in their rooms, even offering them deals in restaurants.
And this is only the beginning since the hyperconnection of data is one of the characteristics of Industry 4.0, whose core of understanding revolves around analysis and processing to transform all information into knowledge. This is in the face of two axes; on the one hand, to better understand consumers and, on the other, to establish work teams that can work simultaneously with online processes. All to create the concept we have been talking about: the hyperconnected company or company 4.0.
But how is all this put into operation within a company to carry out technological evolution? Although all experts agree that the main thing is to have a strategy that marks the steps, it is not an easy question to answer. In other words, it is useless to have the most innovative tools on the market implemented, but there is a "guide" that will mark the implementation of each stage. So will it cost me a lot? How do I start, and where? How do I involve my workforce? How do I guarantee security throughout the entire process?
The technological combination as the basis of Industry 4.0 these and other questions are resolved within the strategy in which risks and challenges are contemplated. In addition, the foundation of Industry 4.0, and that defines the hyperconnected company, is the combination of different software and technologies:
360 And Intelligent Communication:

Using other channels to communicate facilitates workflows for both internal and external processes. More and more applications include voice and video systems and writing to be able to work and establish relationships with customers and suppliers.

RPA or Process Automation:

This technology makes it possible to robotize specific tasks that free up teams to work on other activities of more excellent value for the business.

Cloud systems:

With the rise of teleworking, the way of working with and in the "cloud" has increased. In addition, they can be combined with in-house systems, even with Edge Computing solutions, to meet specific needs.

IoT (Internet of Things):

As we have said before, IoT devices elevate the capabilities and reach of companies to another level, placing them ahead of their competitors in the market.

Machine Learning:

OR "machine learning," a form of Artificial Intelligence (AI) that, as its name suggests, allows machines to learn without having to be programmed to do so. Although it may seem too futuristic and many entities feel the reluctance to incorporate this type of technology into their processes, the truth is that Machine Learning is essential to identify patterns in the data, which will allow us to make predictions.

Cybersecurity:

In the cloud, locally, and in all processes. Cybersecurity is already a genuine concern in almost any company, and it is essential to have programs and applications that guarantee the confidentiality of data. Although each software already incorporates specific protocols against cybercriminals, we cannot talk about Industry 4.0 without mentioning the importance of security plans in the network (both internal and external). In this article, we leave you some recommendations so that you can start now in your organization.
The pace of evolution is already constant, and companies must get on the digital bandwagon if they want to remain competitive in the market. The technological combination has become a necessity of which we are experts.