Tips For Choosing An Effective Domain Name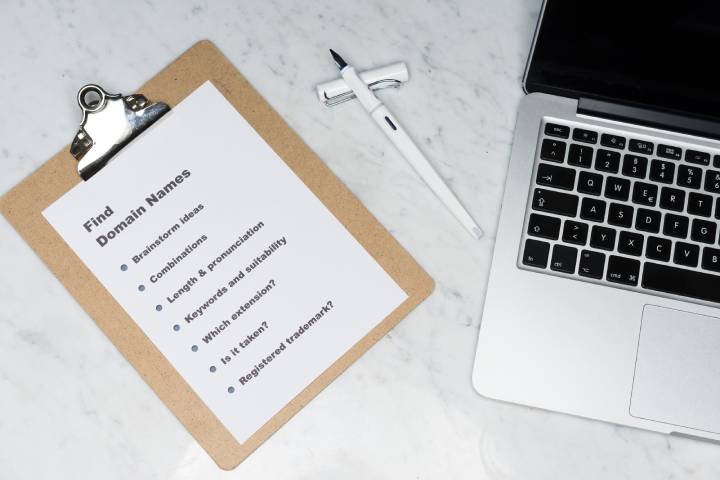 A Simple Name
Yes, with a very complicated Domain name, I can assure you that you will have a hard time being recognized by your readers, visitors and other Internet users who can sometimes wander around your site. Having a domain name that easily enters the minds of your readers is the assurance that one day or another, they will remember it much more easily than a name ready to make even linguists and other literary people.
Know Your Competition
Here too we touch on a sensitive point that many novice bloggers seem to have forgotten (or simply not taken into account), it is the perfect knowledge of your competition.
Your favorite stores have the potential to engage in industrial espionage, so you'll need to get your hands dirty and do much the same by analyzing your online competition. We are talking about sites ready to steal your readers but especially your probable future customers. Realize that your business site could suffer without any analysis and audit of your competitors. So try for the domain name to stand out from the competition, why not with a pun but be careful…
Also Read: 5 Steps To Improve Your Email Deliverability
Be Credible
Well yes, there too it may seem obvious yet still a lot of bloggers make this big mistake. Wanting to sell services or services (or even products for an e-commerce site) with a folkloric domain name.
Selling mechanical services by calling yourself "la fête à lulu" and there you have it, despite the quality of your CMS and your article writers, the assurance of future failure. Your domain name must inspire credibility and trust in the eyes of Internet users.
And SEO Compatible
Those who know the art of natural referencing and its power on the web have changed their sites (and their lives) forever! No it's not exaggerated given the power of SEO on search engines. The positioning of your website is vital, precious and to be defended at all costs (by doing white hat of course) and the selection of keywords that rank is vital…
You Must Rank
This is why you must rank thanks to your well-positioned keywords which will then be chosen to appear in the domain name. Various content optimization tools (free or paid) exist on the web in order to know these famous keywords which will allow you from the start to stand out from your web competition. Go there and have a look and your optimization will start on a roll!
And Know Your Target
Of course you're not going to talk about fishing to an audience of pure vegans? Although, you must obviously be aware of your audience, of your Internet users who read your articles and who will spend time on site to adapt a domain name that is well suited to your theme and your audience. It would then be a shame to lose your readers despite your fine articles because they were misled by clicking on the name of your site which made them dangle another domain, another theme…
To Conclude
As you have seen throughout this article, which is intended to be enriching for any beginner on the web, choosing your domain name may seem easy.
Also Read: How To Develop Secure Cyber-Physical Systems