10 Ways a Business Name Generator Can Help Entrepreneurs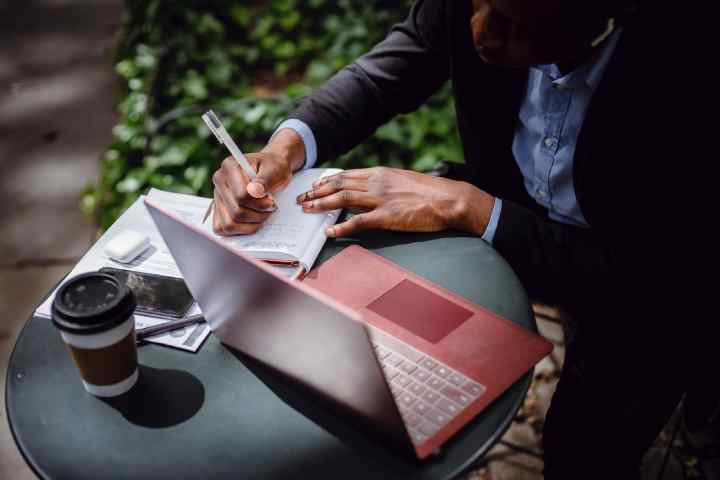 Business name generators are valuable tools for entrepreneurs. They use AI algorithms to produce business names based on the keywords you input, with the ability to check available domains and sift through duplicates. They will even offer up different variants based on your initial input.
Today, there are many burgeoning entrepreneurs entering the market. Data even shows that 36 percent of Americans are starting side hustles with their entrepreneurial goals, so you want to get the best possible tools in your arsenal if you're going to get out there and compete with the very best. And what better way to kick off your journey than with a business name generator? So, let's discuss the numerous benefits of which we'll discuss below.
Accelerates Brainstorming
Thinking of a name that is both memorable and relevant to your brand can be an arduous process with many hurdles. If you want to help your brainstorming along with some inspiration, then a generator is a great way to narrow down your options. It's like being able to volley with someone to sprout grand ideas, with the added benefit of having your brainstorming partner be a machine that processes data at a much, much higher capacity and speed.
Fast Tracks Your Launch
Even though preparation is key, you don't want to stagnate too long without any movement pre-launch. This is especially crucial if you have plenty of financial backers with a lot riding on your actual launch. When you use a business name generator, you'll be able to mark down a chosen name more efficiently from the options it generates. You get all this without the hoops and hurdles that can often come with the ideation process.
Can Cut Down on Costs
There are actually a number of companies out there that charge entrepreneurs fees for brand and name creation. Instead of shelling out the money for that service, you can use this free tool that enables you to allocate those funds to other aspects of your business. It can be a big help when structuring your business plan and mapping out your budget, especially as you aim to meet business requirements that will deal with many expenditures.
Helps With Domain Creation
A good generator will also help you check what domains are available for your chosen business name. Having a decent and recognizable domain name is one of the most important aspects of launching a business in this day and age. After all, over 25 percent of all business is conducted online. To put that into perspective, that's a quarter of a billion online shoppers. You need to create a credible online presence if you're going to capitalize on that market.
Contributes to Solidifying Your Brand
If you don't have a curated brand, there's a tendency to fade into the background. As marketing and brand strategy evolve, you will find that small businesses must take tailor-made steps to truly capture their target audience. With a good name and a generated list of relevant keywords related to it, you'll be able to build your brand with more specificity and intent. This also leads toward better personalization and automation, which are key factors in growth in the digital age.
Identifies SEO Potential
Search engine optimization cannot be discounted in an era where everybody goes on a search engine to discover reviews, products, and services. A big part of good SEO practice is figuring out what keywords will work well for your business and target demographic. When using a business name generator, you can collect relevant keywords that will likely generate substantial traffic and essentially translate to conversions.
Sifts Through the Competition
One of the most vital habits for success is to research successful entrepreneurs within the same industry. This allows you to learn from their steps and even develop ideas that will improve the service or product you aim to deliver. Analytics can prove to be goldmines of insight for your new endeavor, and you will even be able to consider what the competitive landscape looks like.
Since business name generators also check for existing instances of the words you input, you'll be able to identify potential competition with more ease.
Simplifies the Naming Process
There's a tendency to go the overcomplicated route when you're hinging on the success of a certain project. This becomes a problem when it ends up hindering your business from having a clear focus. One of the most common reasons that startups fail is a lack of focus which ultimately leads to too many pursuits that don't bear fruit. This can also take away from ample time and energy to do essential activities like market research, marketing, and maintaining lines of credit.
From the naming stage of your business, you should already take care to simplify what you can.
Offers Curated Variety
One of the best things about a business name generator is that it is precise with its results and yet provides many options. So, you have a wide selection to choose from but don't have to sift through pitches that seem way out of left field. The AI technology used in modern generators has reached a point where you don't have to worry about results that have nothing to do with your input. This allows you more specificity with your choice without limiting the range you start with.
Minimizes the Chance of a Duplicate
When you are implementing your business plan, you must consider the various factors that may require you to adapt and revisit your information. This helps you to define your expectations and evaluate any corrective measures you may need to take in case of issues.
One of the issues to consider is having a dispute over your business name. It can be troublesome to deal with and divides brand recall quite significantly. With a brand name generator, you minimize the risk of duplication. You should still pair it with some added research once you finalize your choice, but it's much easier than starting from scratch.