Are There Any Privacy Risks To Using AI In Online Education?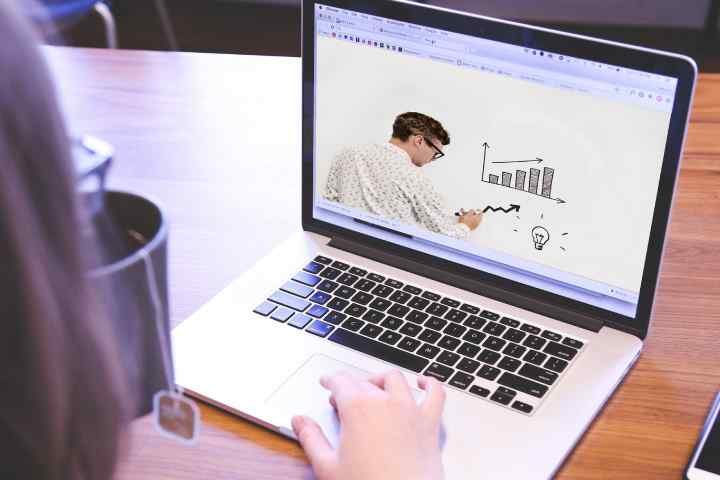 The use of the Internet has increased rapidly worldwide after the spread of COVID-19, which shows the importance that this service has gained for the development of work and education at home. During confinement.
Artificial intelligence has invaded our daily lives, and it is impossible to ignore its place in all sectors of society, including education. It is emerging in education with applications for both learners and teachers to improve the quality, efficiency and equity of education. In the previous article, we defined AI and analyzed the place of AI in the service of student learning and its impact on teaching. We have tried to see the extent to which the teacher sees his place and his role modified. Although we are using AI technologies in our elearning platforms or in online education there are also some risks in it.
Factors such as the greater dependence on communications and information technologies, the use of multiple digital solutions in the educational field and the longer time spent online, among others, increase the exposure of boys, girls, adolescents, young students and teachers, to online threats and risks.
AI And Cybersecurity
Like any computer program, AI systems can be attacked or defended but can also be used to defend or attack, as described in ExpressVPN research on AI bias.
AI ATTACKED BY CYBERATTACKS: 3 TYPES OF ATTACKS
Poisoning: consists of artificially sending a lot of data that will shift the centre of gravity of the AI. The probabilities are, therefore, biased by these attacks.
Evasion: this attack is based on optical illusion. By making small changes in the input data, the AI ​​fails to recognize something and completely changes its classification.
Inference: the objective is to seek information about something to cross-check it and find information that normally could not have been accessed.
Main Issues That We Face Through AI
For each ethical issue raised by AI, it is possible to implement solutions to limit their consequences.
The issue of bias

Diversify the provenance of data and use reverse engineering to prove that an algorithm is biased

Check that it complies with legislation and ethical rules

The issue of transparency

Set up thresholds for validations. The human must remain the decision-maker, and the AI ​​must only propose solutions.

The problem of

personal data

Create tools that help prevent AI from collecting and encoding personal data.

The problem of responsibility

Create a new legal status for robots and AIs 

Define and apply ethical charters

The environmental and security issue

Improving AI abilities by 1% consumes a lot of energy and produces a lot of waste.
Most Common Threats In Online Education
Malicious codes or malware (viruses, worms, Trojans, etc.).

Threats related to social engineering.

Phishing:

method of attack through email.

Smishing:

attack method through SMS messaging.

Vishing:

phone call scam.

Contact predators online.

Online grooming:

online sexual harassment or abuse involving an adult's interaction with children or adolescents.

Cyberbullying:

includes sending, posting or sharing harmful content about another person through any digital device or media.

Sexting:

sending content (photographs and videos) containing images that show or describe sexual activities.

Access to potentially harmful or illegal content.

Exposure to false information, content that threatens the integrity of children and young people, or that incites violence, suicide or other risky behaviours.
What NOT To Do
DO NOT share personal information.

DO NOT post daily activities on networks.

Please DO NOT send photos of our privacy to unknown people or share them on social networks.

DO NOT open emails or attachments from unknown senders.

DO NOT share passwords with third parties by any means.

DO NOT install malicious code on other people's

computers

or devices, as

recommended by WebUpdatesDaily

.

DO NOT intimidate, harass, threaten other people, or make teasing or comments with negative connotations.

DO NOT arrange meetings with strangers or agree to do so if a stranger requests it.
What To Do
Respect the privacy of others.

When interacting with others online, use an alias or alternate name as a username.

Inform parents, guardians, teachers or trusted adults about harmful content, threats or negative situations.

Apply privacy settings to social media accounts.

Connect only with known people.

Report on websites or social networks any abusive, offensive and threatening situation, as well as inappropriate behaviour.