5 Best Ways To Make Money From Home With ZERO Money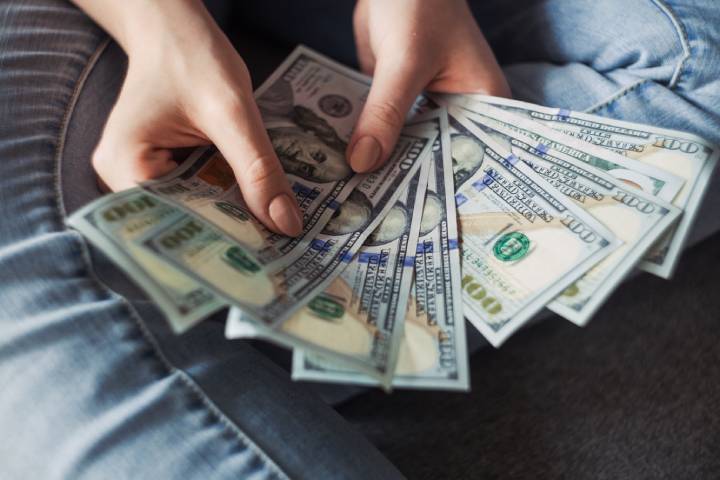 It's no secret that earning a living these days is becoming increasingly difficult. With the cost of living constantly on the rise, it seems like more and more people are finding it impossible to make ends meet.
But what if there were ways to make money from home with literally ZERO money down? Sounds too good to be true? It's not!
There are a number of great options out there that don't require any upfront investment, and in this article, we'll explore five of the best ones.
Sell Your Stuff Online
One of the most well-known ways to make money from home with zero money down is to sell your unwanted items online.
Whether they are clothes, books, electronics, or anything in between, there's sure to be a market for it. There are a number of different platforms you can use to sell your stuff, such as eBay, Amazon, and Craigslist, among others.
Just be sure you do your research beforehand to figure out which platform is best suited to your needs and budget.
Do Odd Jobs for People in Your Neighborhood
If you're the handy type, why not put your skills to good use by doing odd jobs for people in your neighborhood?
From mowing lawns and shoveling snow to painting fences and washing cars, there's no shortage of work to be had.
And the best part is that most of these types of jobs can be done with little to no start-up costs. All you need is a willingness to work hard and get your hands dirty!
Start a Pet-Sitting Business
If you enjoy spending time with animals, starting a pet-sitting business might be the perfect way for you to make money from home with zero money down.
With more and more people working longer hours these days, many pet owners are in need of someone reliable and trustworthy to take care of their beloved pets.
It's a great opportunity for you to earn some extra cash, and it doesn't cost a thing to get started. All you need is a little time and a lot of love for animals!
Take Online Surveys
Another great way to make money from home with zero investment is to take online surveys.
There are various survey companies out there that are willing to pay you in exchange for sharing your thoughts and feedback on different products and services.
To start taking surveys, simply sign up with a reputable paid survey online site and start answering questions.
While the income potential may not be huge, it's definitely worth doing if you want to earn some extra cash without having to put any money down. For example, with Survey Junkie you can earn up to $40 monthly if you manage to complete three surveys per day.
Do Micro-Tasks Online
If you want to make some quick and easy cash, doing micro-tasks online is a great option.
Micro-tasks are small tasks that can be completed in a short amount of time, such as transcribing audio files or labeling images.
There are a number of different platforms that allow you to complete these types of tasks, including Amazon's Mechanical Turk and CrowdFlower.
To get started, simply register with one of these platforms and start earning money from home today!
Start Generating Income From the Comfort of Your Home
If you are looking for ways to make money from home, there are plenty of options available to you.
While some may require an initial investment, many can be started with little to no money at all. So, start discovering your options and see which ones work best for you.
With a bit of effort and some creative thinking, you could be well on your way to making money from home!
Also Read: The Five Great Benefits Of Cloud Computing