5 Tech Accessories You Can Give Your Friends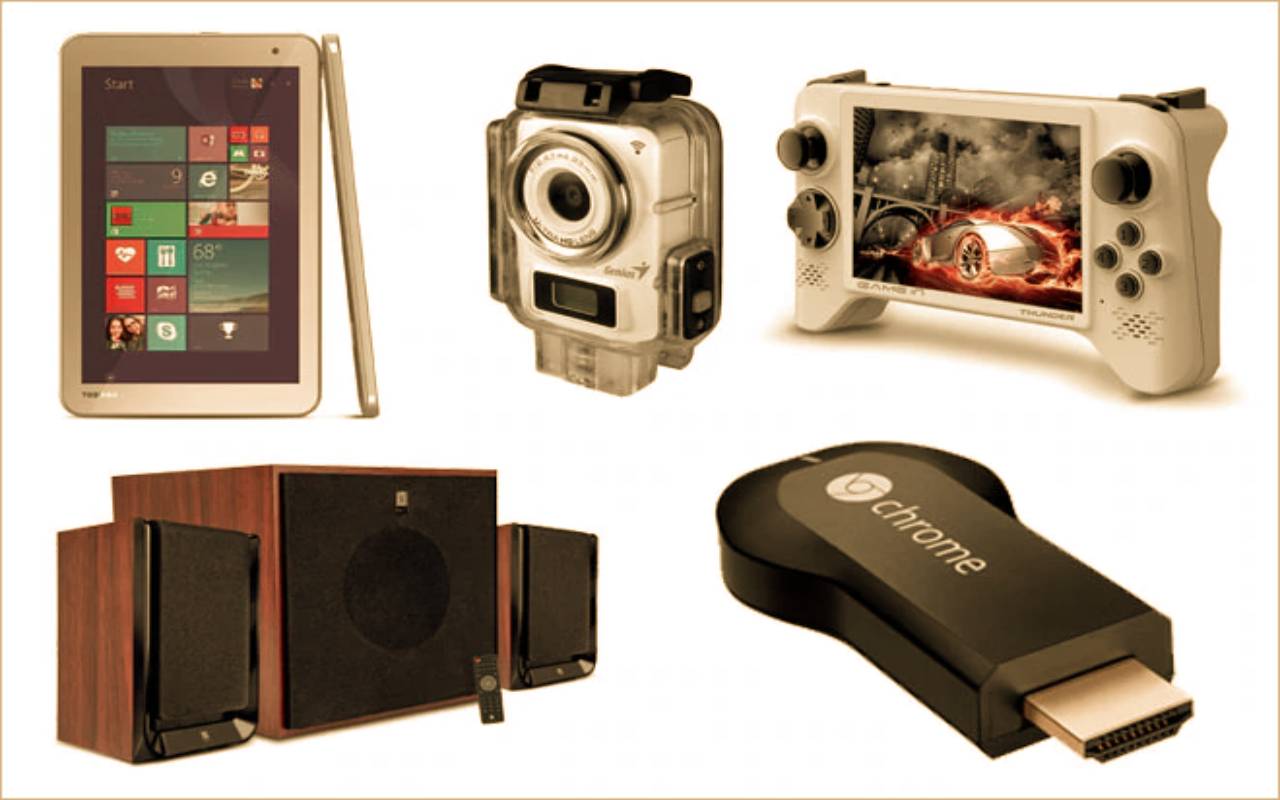 With the world that revolved around the involvement of technology, our daily lives would likely be drab without phones, work would be quite all difficult without the help of machines, and the thing is imagining our lives without a hint of technology would be impossible. There are tons of new technology and gadgets present in the market that will not just make your experience efficient and comfortable but also give you opportunities in life.
This list is full of techs and gadgets that are just around the corner, waiting for you to be picked. These gift ideas are not just also cool but also impress the tech people present in your life. Always remember that the cost or the price of the gift does not matter. As long as it came from the heart, that is everything.
Amazon Kindle Oasis E-reader
All readers or bookworms deserves the best tablet for reading. And in that matter, Amazon introduced a new E-reader that has a 300-pixel-per-inch high-resolution display. And if you enjoy relaxing after a long day in a bathtub while reading a novel. Well, the Amazon Kindle Oasis E-reader has a water-resistant body. Another incredible thing about it is that it has a feature that lets you adjust its color temperature so that the blue light would not just be blasted up right in front of your face when reading at night.
So what is very special about the new Amazon Kindle Oasis E-reader, you ask? The Oasis E-reader has a light and thin ergonomic design in its page turn button. For the fast page turns, the latest e-ink technology will accommodate you, and this device perfectly works with audible and can be paired with Bluetooth speakers or headphones making the listening and reading transition flawlessly and smoothly
Apple Watch Series 5
What is more amazing than giving someone a brand new Apple Watch Series 5. The new Apple Watch is the type of watch that you are dying to own. With its excellent features, attributes, and the always-on display.
Sure there are available Omega Speedmaster in the market nowadays, but this Apple watch would have a big screen. It is water-resistant, advanced workout tracking, and a wide array of selection for its bands. It is also beneficial to your friend since it has extraordinary health features in which it can monitor your EKG and fall detection.
Fujifilm X-T30 DIgital Camera
Fujifilm has been one of the leading competitors and a massive in the field of the camera industry. Their affordable and full functional cameras made them what they are today. With Fujifilm's approach of less-is-more in terms of their functions, their cameras are less intimidating and if it is a person approachable and friendly. If you already own its previous releases or already acquainted with the system of Fuji X, then the new X-T30 would only feel like walking a familiar path home.
The new Fujifilm camera is much smaller than its predecessor. The body of the camera would likely fit in the palm of your hand. But the thing about the X-T30 is that even if it has a smaller and sleek body, it does not sacrifice its quality. The X-T30 has a useful settings dial and a tilt touch screen feature that is useful for high and low angle photos. With our world as social media-oriented as it is and with this camera in your hands, you can pretty much go anywhere.
Anker PowerCore Slim 10000 PD Portable Charger
Are you always on the go and looking for a great portable charger with the right interface when connected to your phone? It seems like Anker read your mind and produced a new Anker PowerCore Slim 10000 PD Portable Charger, where is a slim container that holds a lot of power and a USB-C port that is for the speed charging. You can put this device is so thin that you can just put it in your pocket, and since it only weighs 212 grams.
What makes the Anker PowerCore stand out from the sea of the portable chargers in the market is its Rapid recharge feature. Yes, the device also has three charging modes and portable power. So, what are you waiting for? Your techy friend would gladly want to get their hands on this powerful device.
Amazon Echo Studio Speaker
Amazon Echo promises to deliver an astounding speaker for all audiophiles, and this release, Amazon did not just come to play. It may be a bit beefed up compared to its predecessor, but it is not only built bigger without a purpose. The new Amazon Echo Studio Speaker packs a 330W of power.
You can have a mind-numbing experience with this device since with just a single unit composed of five directional speakers can fill a moderate-size room with sound. If that does not make your skin tingles, I don't know what is. It also supports Dolby Atmos' music. Moreover, it can control switches, lights, gadgets with its built-in smart-home hub without any extra hardware and setup needed.
Takeaway
It would be best if you always keep in your heart that gift-giving is a form of art since it can improve relationships and lift the mood. Since we humans are generally social species, gift-giving becomes a significant opportunity to reinforce relationships. Whatever occasion it is, gift-giving requires a lot of thought and consideration.
Also Read: Modern Kitchen Gadgets