7 Ways To Know Your Customers Better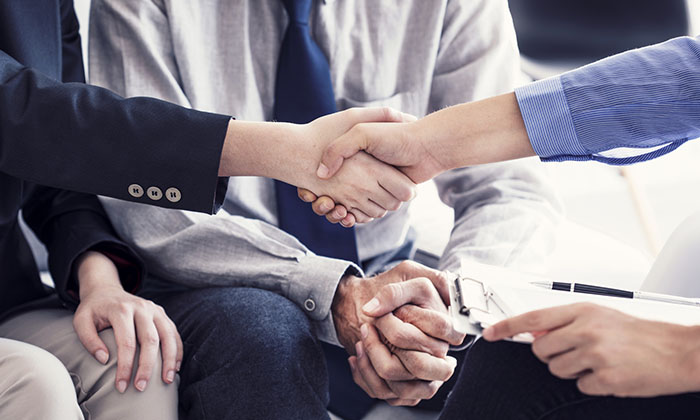 With so many marketing strategies out there, it's easy to lose sight of the fundamentals existing in every strategy. However, keeping an eye on some of the principles that are necessary for the success of your marketing effort is quite important. One of the most important of those is to know your customers.
If you don't know your customers, you won't know what strategies will enhance their experience. Once you know what lead them to choose your company, it adds to your advantage. You can mold your strategy to boost customer experience and meet the core business goals.
So, how to know your customers? Let's see.
Conduct Some Research
The first way to know the audience better is to do market research, and make sure that the demographics you've chosen are right for your brand. You can use Google Analytics to find key pieces of information about particular demographics.
Consider all the demographics to learn about related niches and gauge the audience's interest in your products. Gather enough information to make knowledgeable conclusive statements about the target audience.
Gauge Your Competition
You can use this as an alternative to researching the market for the audience's demographics. Evaluate your competitor's brand, their brand voice, what marketing strategies they use, and messaging they bring out in advertising.
Besides, interviewing your competitor's customers provides a perspective of their target company. Knowing your competitors' strengths and weaknesses, you can differentiate your brand from the market.
Once you know about their position in the market, you get an idea of how much time and money they invest in innovation, product development, etc. Thus, you can mold your plan to enhance your customers' experience.
Build An Effective Customer Persona
Businesses use customer persona as a tried and true tactic to conceptualize their target demographics. You need to create an outline of your ideal target customers. Utilize the information on education level, family, income, career or personality traits to shape an effective customer persona. It helps you to talk to your target customers better.
Design Interactive Surveys
It is one of the most straightforward ways to learn about your audience. As it doesn't take much to design and create a survey, it is a cost-effective way to know your audience better. Not only is it a way to gain customers' insights, but it is also an excellent customer engagement strategy. The free online survey tools have made it easy to get real-time customer feedback, making it an easy process. 
However, your survey needs to be interactive. Here are some of the key points to keep in mind while designing a survey-
An unbiased, impartial, genuine opinion from the customers helps you to improve your product and services. So, ask for the customers' opinion without disclosing your own.  

Be concrete in asking questions that are relevant to specific topics. Use simple language to ask questions.

A particular survey should address only one area, such as service effectiveness, purchase convenience, etc. This makes it easier for you to gather insights about one area and then act upon it.
Consider Customer Journey Mapping
The best way to understand your customers is to put yourself in their shoes. Customer journey mapping is a visual representation of your customers' experience with your products and services. It provides you with detailed information about their journey based on touchpoints, such as the interaction between a customer and your brand. By identifying the failed touchpoints, you can improve your strategy to solve their issues and enhance the customer experience.
Monitor The Comments And Engagement
If you are running a social media or content marketing, it is essential to monitor comments and engagement. Pay close attention to how many people are responding to your posts, what they comment, and how often. Discover which topics the audience values and what kind of content doesn't appeal to them.
Try To Know Your Clients Personally
While working with your clients, take some time to know them on a personal level. Discover what they are concerned about while talking with you. Besides, know what appeals, disappoints, and excites them. You can't always apply these insights to the audience. As you get to know more clients personally, you'll start making useful generalizations.
These are some of the effective ways to know your customers better and build new customer engagement efforts. Whatever way you choose, make sure that it resonates with your brand.
Also Read : 5 Common Writing Mistakes