What Are The Advantages of The Lean Six Sigma Green Belt Certification?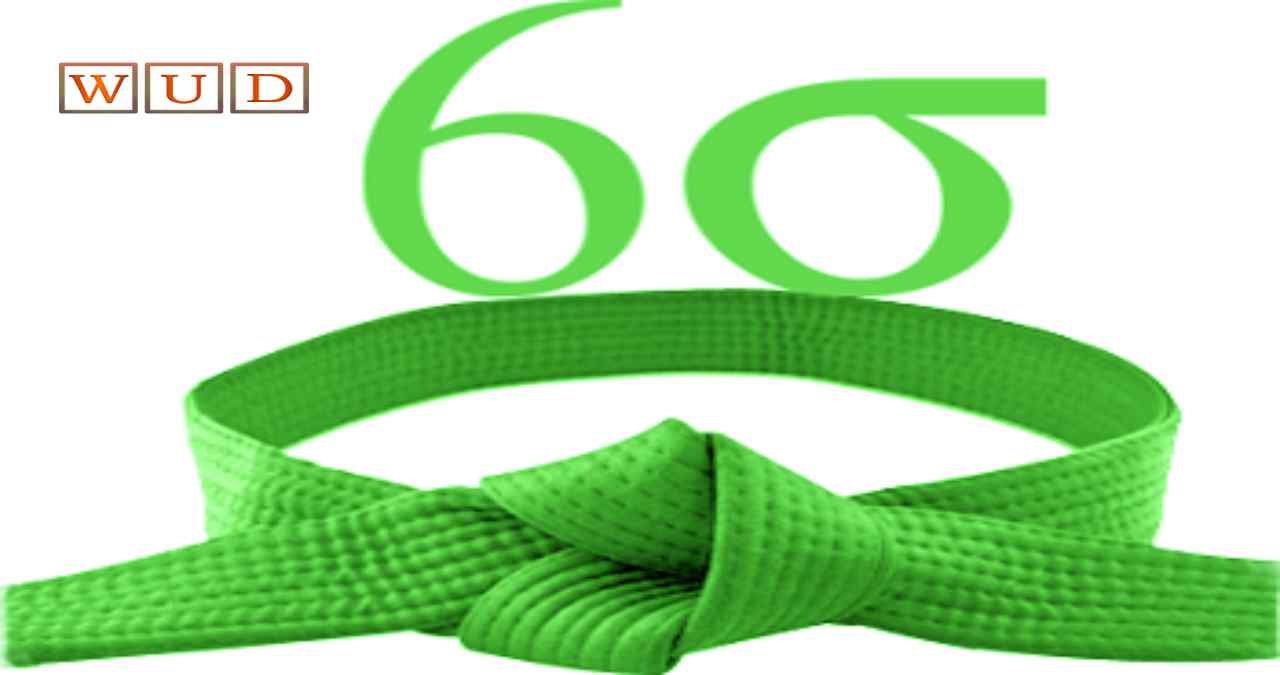 Lean Six Sigma is implemented by a lot of organizations as it is one of the most well-known ways of improving the quality of service. Six Sigma focuses on the rate at which a firm fails to provide services and products that are acceptable. For example, in a manufacturing organization, Six Sigma aims at reducing the number of defective products produced by the firm. The Green Belt certification from Six Sigma is a professional credential used for ensuring quality improvement in organizations like manufacturing companies and product management firms.  
Becoming a Green belt certified professional offers promising benefits
A lot of organizations may still be wondering why utilizing Lean Six Sigma is advisable. This is a common question asked particularly to those who have interests in becoming Black or green belts. Once you earn your Green Belt certification, you have a lot of perks to enjoy. These perks benefit you in different ways, such as: 
Financial Advantages 

Strategic Advantages 

People Development Advantages 

Customer Advantages 

Competitive Advantages 
Whether you are looking to earn Lean Six Sigma Green Belt certification yourself or if your company is planning full deployment of Six Sigma, you must consider these benefits. You should look at the benefits and decide for yourself if undergoing training to become certified is worth it.  
Financial Advantages
Lean Six Sigma Green Belt offers some evident financial advantages that are quite well documented. Some of the top companies and big corporations have been utilizing Lean Six Sigma for their projects and been posting great numbers over the years.  
Projects that use these principles save a significant amount of money. If a project doesn't save the desired amount, it might be because it wasn't correctly chosen. Companies enjoy great financial benefits from the money Six Sigma projects save. That is why they are looking to employ Green Belt certified individuals. Companies even look to have their current employees undergo Green Belt training. Certified employees ensure successful completion of projects that save money as well.  
In general, a Black Belt or Green Belt professional can complete around 3 projects within a year while performing their regular job activities as well. Hence, if a Green Belt with the right skills saves a huge amount of money if he/she receives the right number of projects as well as the required support needed for completing the projects. This is a huge advantage for the company. As an employee, working on more projects is what earns you the money and helps your career as well.  
For the company, the savings that Six Sigma offers are real and accurate. This is because the savings result from Lean Six Sigma which is structural in its working. For supporting that, all these savings are signed off by the finance department and they determine if the savings are real or not.  
Hence, there won't be a scenario where an employee or manager who runs a project can claim that they have saved a certain amount of money from the project even if the reality is different. Lean Six Sigma works in a way that the determination of savings is only done when seen by the finances. This can be considered as one of the most significant benefits of Six Sigma. It assures the companies that the savings that are mentioned are real. As such, it gives them the confidence of publishing what they save.  
The average savings per project also indicates that training is paid by most delegates upon completion of the project or after the investment has been reflected. Typically, the average savings per project is approximately the amount that delegates have to pay for completing a project on time and experiencing a positive output.  
Also Read: Cloud Computing Benefits To Your IT Budget
Strategic Advantages
Professionals who have Six Sigma Green Belt certification can also get benefits because of the strategic nature of Six Sigma principles. Usually, companies rely on Green Belts with appropriate training to work on and complete projects that have typical strategic importance. These projects may involve solving major problems in the business. With Green Belt certification training, you learn skills that allow you to solve complex problems in a short period. The way Green Belts solve problems is unique as well. It is not all about putting off the fire. Instead, they work on the root cause of the problem to make sure it doesn't happen again.  
People Development Advantages
Being a Green Belt certified professional, you can enjoy numerous benefits that an organization provides. The training involved to earn the certification teaches you to speak with confidence, solve given problems successfully, and suggest new ideas. This also boosts the self-esteem of the individual. Not just that, trained Green Belts get to understand where and how things need to change. They help the organization understand the problem and how its root cause can be eliminated to prevent the recurrence of the issue.  
Customer Advantages
With Six Sigma principles applied, even the customers benefit from it. They get to enjoy services that are better and have improved quality and delivery. That is the reason why many of the customers ask if Lean Six Sigma is utilized by the concerned business or not. Using Six Sigma is an excellent way of improving your credibility and attracting customers. You make your customers believe that you offer only the best, be it a product or a service that you are providing.  
Competitive Advantage
The aspect of competitive advantage of Lean Six Sigma Green Belt is used in a sales pitch and marketing campaigns. By implementing Lean Six Sigma, companies can improve their performance and get ahead of their competitors. It provides the company confidence in decision making as everything is based on data gathering and analysis. The competitive benefits are both for the company as well as the professional. A professional with Green Belt credentials always has an edge over non-certified individuals. They get better career opportunities and have a better chance of getting employed at a company or industry of their choice.
Also Read: Telecommuting, Cloud & Cybersecurity, A Reality Within The Reach Of Any Business