Alienware Aurora 2019 – Gaming PC [Complete Overview]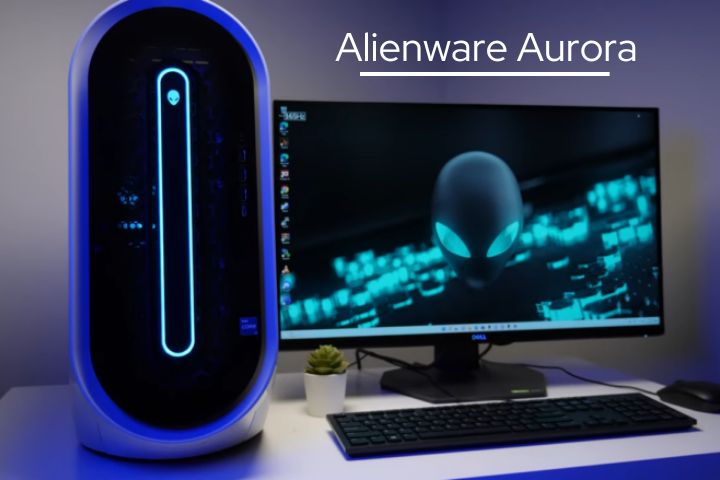 Gamers will always look for better performing machines when it comes to their game. Dell technologies Alienware Aurora 2019 gaming Desktop is the best one for those who are looking to buy a new gaming PC for them. This is one of the best sold gaming desktops in the whole world with record sales.  All the features and specifications in this Alienware Aurora 2019 gaming desktop are top notched. For the people who get bored playing games in their mobiles and laptops and looking to buy a good gaming desktop with top features then Alienware Aurora is the best one for them.
Today here in this article our author will explain all the special characteristics of the Alienware Aurora 2019 desktop and explain to you why it is mainly designed for the gamers and how it meets their expectations.
Alienware Aurora 2019 Specifications
In the below table we had mentioned all the specifications of Dell Alienware Aurora 2019 and its extended features that helps the gamers.
| | |
| --- | --- |
| Company | |
| Date of release | 2019 September 13 |
| Total Weight | Approximately 15kg |
| Type | Desktop |
| Price | $3500 |
| Operating System | Windows 10 and it can be upgraded to latest windows |
| Processor | Intel Core i7 9Th generation |
| RAM | 16GB DR4 memory |
| Graphics | NVIDIA GeForce RTX 2070 |
| Storage | 1TB hard drive |
| CPU Speed | 4.7 GHz |
Features Of Alienware Aurora 2019
Area51 Liquid Cooling
Similar to the previous version of Alienware mode, this Alienware Aurora 2019 desktop also has the option of liquid cooling. The fans are placed on the front panel so that they cool the machine so fast and provide better performance and prevent from overheating
VR Ready
If you love Virtual reality and also play games that are related to VR then you need not be required to buy another device to experience the VR effects. The Alienware Aurora 2019 desktop is provided with the facility to connect VR devices to it and enjoy VR gaming.
Alienware Command Center
The customization in this desktop is very easy due to the Alienware Command Center. This command center helps us to Access all games in one place and also AlienFX lighting. We can also have Control calibration.
Futuristic Design
The Alienware Aurora 2019 has a Futuristic Design and build quality which is different from other gaming desktops. It is a new age gaming desktop with a sleek design which is liked by the generation Z. this desktop has Robust Build for Endurance and performance.
NVIDIA GeForce RTX 2070
This desktop has cutting edge graphic card technology which helps us to play various kinds of games with good graphics. This graphics card helps us  to view Sharp & high-quality images. There will be no lag in this desktop due to its anti-lag system.
Cost-effective
Of all the gaming desktops that are designed especially for ultra gaming purpose dell technologies Alienware Aurora 2019 is the best and cost effective one. Compared to other companies desktops with same features and specifications this desktop will come at an affordable price.
Alienware Aurora 2019 Accessories
Some of the Alienware accessories are required if you want experience a better gaming are
Alienware Pro Gaming Keyboard AW768
Alienware Wireless Gaming Headset AW988
Alienware Curved Gaming Monitor AW3418DW
Alienware Elite Gaming Mouse AW959
Conclusion
Thus Dell technologies Alienware Aurora 2019 is the best one to choose for your gaming needs. This provides you with Latest Memory Technology, Trustworthy Connections, Constant Upgrades, Timeless Plays with Latest Chassis Design and New Safety Measures for the user. This is called a budget gaming PC by its users. Till date we suggest this Alienware Aurora if you are looking to buy a gaming desktop.
Also Read: Asus 2-in-1 q535 Laptop Review – All You Need To Know