Are CBD Capsules The Most Effective Delivery Method?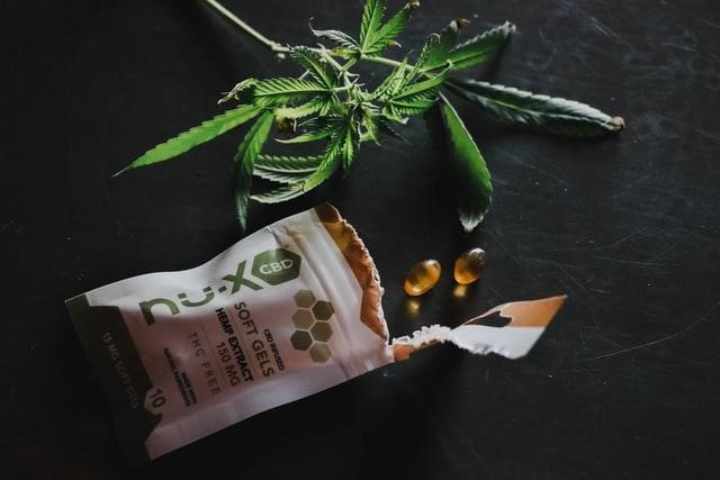 CBD is ever-evolving and is a cannabinoid continually growing in a grand capacity regarding demand and popularity from where it once stood as a virtually unknown substance derived from the cannabis plant. Through vast innovations (cannabidiol), products developed for the compound are available for consumption in numerous ways, like capsules among the most popular.
The method a user chooses will depend on the effect they hope for and the intended result. Some people might find it a challenge to determine which consumable is the right fit.
Consulting with a medical provider for advice and speaking with a source specializing in the cannabinoid and its products like Cheefbotanicals can educate you on how the various methods work and with which you'll find better results. These resources remain current on the CBD market so patients and consumers can make informed decisions.
Introducing (Cannabidiol) CBD Into The System
You can introduce (cannabidiol) into your system in numerous ways, with one of the most popular options being capsules. That method is popular because it's quick, convenient, discrete, and straightforward. But so many others meet the same criteria for people who might be unable to tolerate swallowing a tablet.
CBD oil tincture drops can go into beverages or foods, gummies are available for consumption, or there's the inhalation of compound-rich vapors and so much more. The varied deliveries mean satisfying individual needs. Each person is unique in their tolerance level and what works for them.
The idea is to sample the prime options to see how your system reacts with each until you receive the desired effect or find a preference. You'll find four deliveries, including capsules that warrant trying if you're new to the substance. Varied administration doesn't merely change how you're consuming but how it's absorbing and traveling throughout your system. These techniques include:
** Capsules For Oral Intake
Capsules make consumption easy with dosing. These are discrete, so you can take them whenever you choose, making them a convenient option. It deems one of the most efficient deliveries for oral techniques with no need for clean-up, no fear of nasty taste or smell, and simple to add to a routine wellness regimen.
Some people are intolerant of swallowing tablets. You could mash them up and put them in a drink as you would other types of pills in this situation, but then you run the risk of losing some efficacy. In your case, it might be better to try a different solution. Find a guide related to CBD capsules at https://www.charlottestories.com/cbd-capsules-softgel-guide-2021/#.
** CBD Oil / CBD Tincture
Tinctures are among the most popular consumption methods, effective, and potent. These are ideal for those new to (cannabidiol). The drops go under the tongue (sublingual) after measuring in the dropper marked for convenience.
When placed under the tongue, the idea is to hold it there for up to a minute to absorb the substance into the bloodstream before swallowing. The taste is not necessarily ideal for everyone. It's an acquired flavor of an earthy, natural type.
Depending on the tincture type, you can put the drops into food or drinks to disguise it or cook with it. If the taste is intolerable for you, there are flavored options to try.
**CBD oil and the tincture differ in that the tincture is an alcohol base created when the hemp plant material soaks in the solution to extract the cannabinoid. The oil method uses various extraction techniques like CO2 to pull the CBD from the plant and then blends it with a carrier oil like MCT or olive oil. You can do more with the oil tincture.
** Isolates (Cannabidiol) Pure
(Cannabidiol) CBD is a concentrated form of crystals offering the compound at 99% purity. These are versatile for use in making CBD oil, blending into beverages, sprinkled into various foods for potent, quality cannabinoid at your convenience.
The isolates serve the more seasoned user better than someone new to the products. With advanced use, these individuals can create unique blends where a newcomer wouldn't know where to start.
How Do You Know Which CBD Product Is Right For You?
There are many more options than these, but these are a good start for sampling for newbies, particularly capsules, because they're an easy and efficient delivery method. Personal experimentation will undoubtedly be your ideal option for determining the CBD consumable best suited for you.
Sample varied administrations and several products in the different classifications to see where you receive better results and maintain a log indicating the product, times taken, milligrams, and results. The journal will help you in finding the one CBD item serving you most effectively.
Final Thought
CBD orals, including capsules and tinctures, boast as among the most popular choices for the compound's consumption. These are effective and efficient, with longer-lasting results than most other techniques.
Capsules edge out tinctures in the fact that they offer portability and ease of dosing with merely swallowing a pill. See how effective CBD pills are with enhancing the quality of life here. The only foreseeable problem for some users is the potential for a swallowing intolerance or gastro issues. In that case, the tincture would most likely be the winner.
In either case, the idea is to not stick with the first consumable you try. Sample a few, log your results, and move forward with the one found to be most effective in your specific situation.
Also Read: Winter styling essentials you must be familiar with