Benefits of a Document Management System for Growing SMBs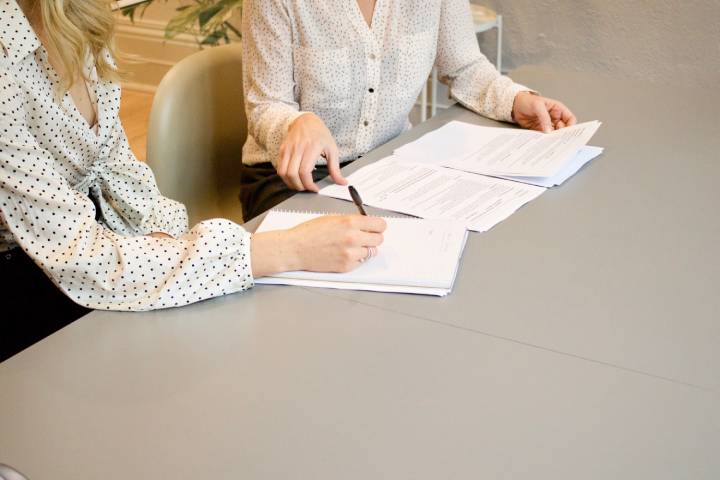 Despite the economic downturn due to the COVID-19 pandemic, a new study by Adobe Acrobat explains the 82% increase in new business applications in 2020 and the rise of digital entrepreneurship. Improved access to digital business solutions allowed many to launch their own startups and small businesses from home. Now, enterprises, SMBs, and budding entrepreneurs alike utilize these tools to stay competitive in a digital business world.
What is a Document Management System?
A document management system, or DMS, is software that helps you keep track of all your essential files digitally. A DMS can store and organize your digital documents regardless of the file type or format. Document management solutions contain a series of tools that allow you to easily store, access, edit, share, and search your digital files. These systems were integral in the digital business transformation of many companies during the pandemic. Document management systems are essential for helping remote SMBs stay organized and running efficiently. Here are a few of the benefits of a document management system for digital businesses of any size.
Metadata & User Info
A reliable document management system will help you and your team track who uploaded what document, where, and when. There is always a clear user history, and previously edited versions of the document can still be accessed. Metadata tags documents as they are uploaded with important information, such as the document's title and the upload date. The DMS will then index this information so that you can effortlessly search and sort your files once they've been uploaded.
Security & Storage
All document management systems will encrypt your information and require authentication before access. The administrators of the system can select who has access to which documents. Protecting your company data is critical for sustaining your business. As you continue to scale your SMB, you will need a document management system that will efficiently and reliably store your accumulating company data. Adobe Acrobat's document management solution will keep an encrypted version of each document in the cloud, so you always have a reliable backup and secure storage.
Collaboration & Workflows
To manage a successful remote team, you need efficient workflows and collaboration tools. Document management systems can help your team establish workflows and streamline tasks. You can automate documents to be sent to other team members once completed and keep track of each edit and version of the document, even as entire teams collaborate on a file at once. Collaboration tools help your team stay in communication and work creatively together. Comment, edit, share, sign, copy documents, and always have a backup if something goes wrong. These team features of document management systems can seriously improve the efficiency of your remote team.
Remote Accessibility
Adobe Acrobat reports, "More than 3 in 4 adults would rather apply for jobs that offer remote work options." Remote work is essential for scaling a successful business in 2022. Launching a startup from home or managing a remote team requires accessibility so you can stay in touch with the day-to-day in real-time. When selecting the digital business tools best for your company, consider the importance of mobile accessibility. A document management system that you can access through an app on your smartphone no matter where you are may prove integral for your work-life balance and management style. Some DMS apps, such as Adobe Scan, can even create digital versions of actual documents by scanning them through your phone camera.
A document management system is critical for the success of digital businesses of any size. If you're considering launching an online startup or working with a remote team, check out your options for a DMS that will make your day-to-day business efficient and collaborative.
Also Read: Businesses Increase Use Of Cloud Backup Solutions