Benefits of taking up management and leadership course for beginners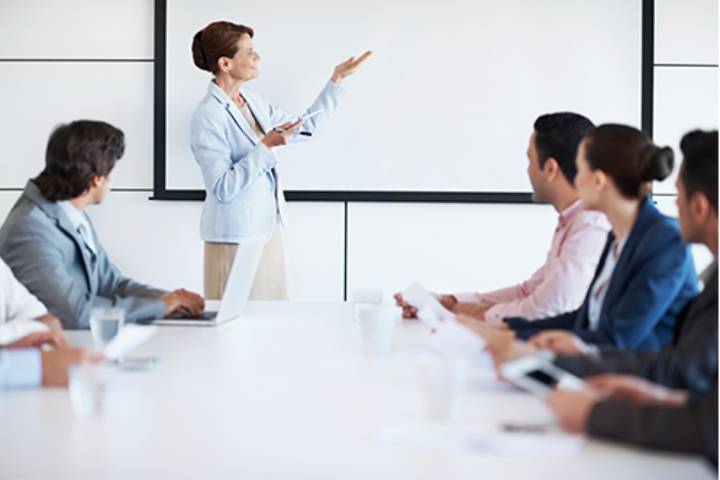 Be it a beginner planning to attend a B-school or a working professional eyeing up the corner office, a management and leadership course is a guaranteed way to a successful career. The management and leadership course is also the right fit for those who want to refresh their learnings and acquire new skills. The most acclaimed degree worldwide, management and leadership, trains beginners to think and execute strategically as a business leader. The course is tailor-made to provide an insight into the real business world as it bridges the gap between theoretical knowledge and practical skills.
An introduction to management and leadership course
The management and leadership is a 12-week programme that helps aspirants develop strategies to improve their workforce's performance to get desired results. The programme also equips students with the skills to motivate employees to increase their efficiency. Delivered in an online mode, the 12-week programme course also provides pragmatic skills to manage the workforce efficiently.
Now when you have learned the importance of studying a management and leadership course, let us talk about the program's benefits to aspirants.
1. Teach the ways to develop strategies
The management and leadership course helps aspiring business leaders or managers to develop a true vision for any business. The aspirants also learn to define competitive advantage and targets while developing strategies for the company. The course also teaches to focus on systematic growth and make fact-based decisions for a business.
2. Equips with fundamental business concepts
The course familiarises students with the core concepts of business management, such as Human Resource (HR), Operations, Accounting, Strategy, Finance and Marketing. In addition, the course prepares to look at real-world businesses as aspirants will develop a deep understanding of core management areas.
3. Helps to develop new business opportunities
With in-depth knowledge in the fundamentals of business management degree, aspiring managers or business leaders will be able to pursue global career opportunities. In addition, the management and leadership course provide aspirants a vision to predict future crises and the chance to make sound decisions for a business at unprecedented times.
4. Encourages to find innovative ways to manage workforce
With vital management skills such as time management, problem-solving, decision making, critical thinking and strategy making, aspiring business leaders will be able to manage a workforce efficiently. As the workforce is considered an asset to the company, it is extremely important to encourage and motivate your employees to achieve the organisational goal strategically and efficiently.
5. Teaches to build networks with people
Networking skill is an essential quality of a successful business leader. A good networking skill can open a broad business or career opportunities for individuals. In addition, networking helps business leaders in finding investors, customers or others at relatively low cost. Therefore, the course teaches individuals to build networks with people by interacting with them at corporate events, meetings or conferences.
Enrolling in the 12-week management and leadership course in London can help you leap ahead in your career. Hurry up!
Also Read: How Can Accounting Help You In Growing Your Business?