7 Best Website Practices To Improve Your Online Presence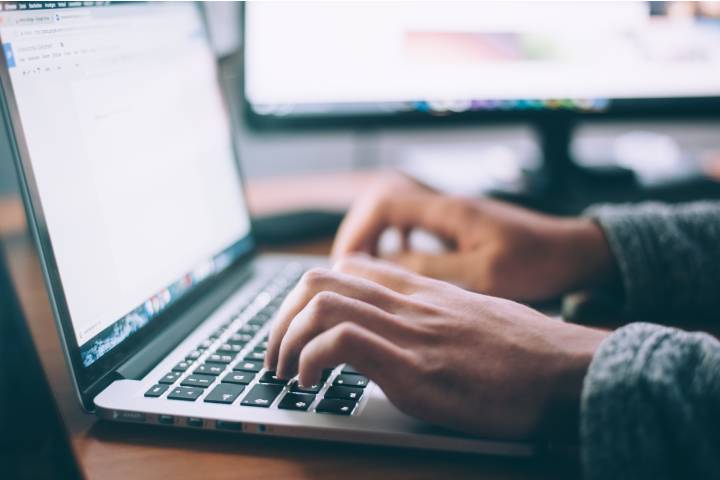 Your audience will most like to find your store online. That's why businesses, from early-stage companies to well-known brands, are always looking for ways to improve their online presence. The stronger the online presence, the more people will reach your website and, therefore, your online store. In this post, we help you distil down the first things you need to do to revamp the strategy of your website.
1. First things first: Your Website Goals
One of the first things in creating your website strategy is to determine the goals you want to achieve with your site- what, why, and how will your site visitors convert to potential buyers?
Perhaps you want to generate leads or boost traffic to meet your sales goals. Whatever the reason, these goals need to be the gist of your website strategy. With them in mind, you can make more informed decisions about user experience, web pages, and conversion paths needed to achieve them.
Your visitors might find different pathways to accomplish the same goal. However, putting some effort into each of these will give you a lot of data on how to create your website strategy to support each journey.
Because we all access the homepage when searching for a website or online store, your homepages are critical in accomplishing your goals and are a great place to start planning. You can make an idea of how the perfect homepage should look like by researching other eCommerce platforms, hiring a trustworthy website development NYC agency or by:
Discussing with industry experts or making a purchase. Depending on the nature of your online business, the "Bottom of the funnel" action may vary. Your main goal is to make it easy for your audience to navigate your homepage.
Grouping products and services. With that said, you will want to make sure your products or services are the first things someone sees when accessing your homepage.
Price is also important. Price is one major topic potential buyers are looking for when making a purchase. Make sure they can easily navigate your homepage for this information.
2. Convince them: Tell people a story
Now it's time to think about the content that goes on those website pages. This will depend on the purpose of each page at hand, but besides that, your pages should follow the same narrative.
That doesn't mean you should not focus on specific pages or customer journeys, it means you should focus on the overall story and value of your brand. With that in mind, the hero of a page should always:
Say what you offer
How it can solve a problem
Tell people where and how to get it
3. Have a Social Media Presence
Being active on social media is a must in this day and age. There are now more than 3.2 billion people on social media globally, which means social media is a key tool for reaching your intended audience.
Linking your website to your social and vice versa for better visibility instils trust in your customers and potential customers. Even so, having a social media presence is a great way to strengthen your credibility and reputation and showcase your brand.
4. Produce Content (A lot of It)
The more content you share, the more chances you have to improve your online presence. Is your audience spending a lot of time on Facebook, YouTube, Instagram, Twitter, or Amazon? If so, make sure you prioritise these platforms and start brainstorming content that fits every medium.
For instance, on Instagram, you will come up with caption and photo ideas – whereas, on YouTube, you will come up with video ideas.
5. Target Popular Keywords Through Blog Posts
One of the most critical pages of your site (homepage, pricing, about, products/service, contact) are somewhat limited in terms of optimising for keywords other than your location and service. This gives you little to no room for texts that can appeal to your audience.
With a business blog, each content you publish can dive deep into a relevant keyword and be individually adjusted to rank for that keyword, helping you reach the uppermost Google results. More first-page rank doesn't just mean a stronger web presence but also more traffic to your perfectly optimised website and greater credibility.
In fact, online businesses that blog posts get 55% more website reach than businesses that don't. Even better, this allows you to prove your expertise in the industry and let your brand identity shine through – both of which are critical for your online presence.
6. Personalise Your Brand
Your website success also depends on how people identify with your brand. One practice that many businesses use to build an online presence is to personify their brand.
By personalising your brand, you will be able to appeal to your target demographic while staying true to your values and mission. Having something to relate with helps consumers connect to your brand and makes them want to engage with you, whether by signing up for email newsletters or social media.
7. Use Relevant Visuals
You may be creating the best content or the most engaging social media stories. Still, in today's fast-paced times – text isn't enough to satisfy the audience who craves to consume content faster. That's where visuals come in! They enable faster communication of information and help improve the level of engagement.
It's no secret that we process visuals 60,000 times faster, but it's a reason visual marketing should be your top-of-mind priority. So make sure you include relevant visuals in your social media posts and website content to enhance credibility.