Bike Destinations In Big Bear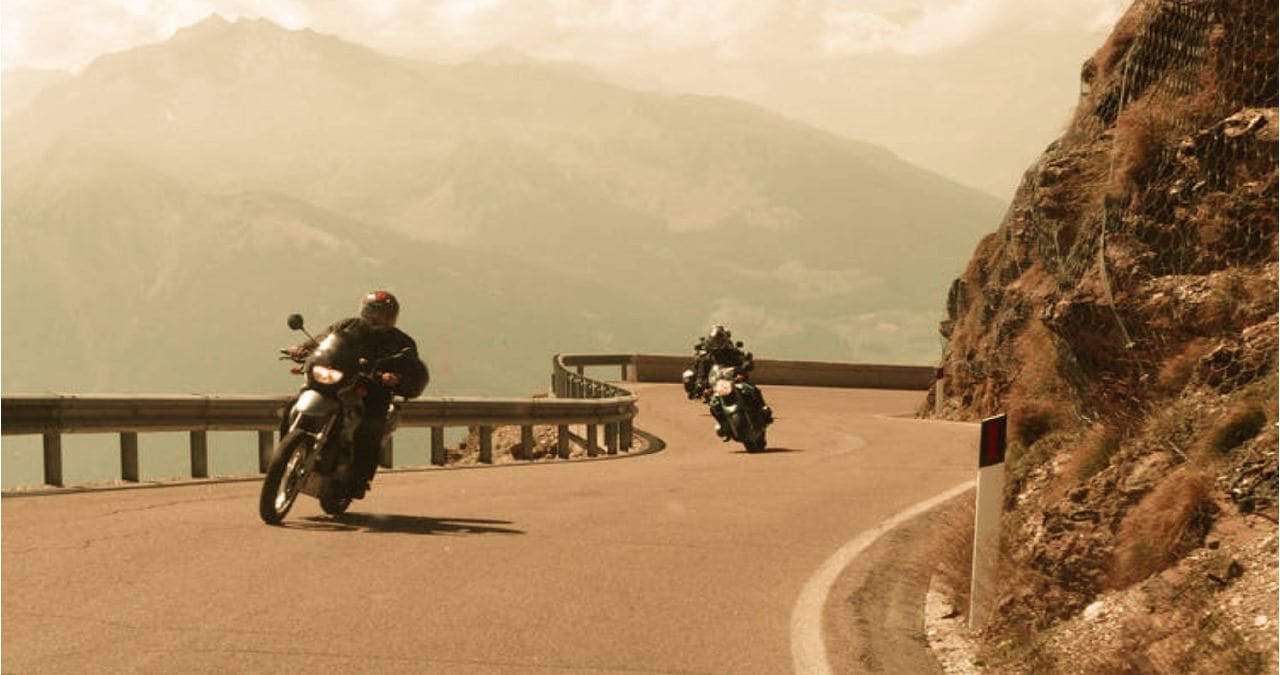 A variety of cross-country biking challenges and single track trails circle around Big Bear Lake, lead into the surrounding mountains and course through San Bernardino National Forest. From the Summit Bike Park to numerous trails with unique features and scenic views, you can go on many epic rides in Big Bear. Discover some of the best trails and routes for 21 speed bikes and hybrid bikes for men and women.
Summit Bike Park
The only lift-served bike park in Southern California is Summit Bike Park. This destination features a base area with beginner trails and jump lines, intermediate courses and advanced trails. Whether you bring your own bike or rent a ride, a mountain bike is the best build for traversing any of the courses at this destination.
Build your skills on a Mini Pump Track or Mulch Jump before moving on to intermediate trails such as the 2.5-mile Turtle Trail with big berms, rollers and views of Big Bear Lake. For advanced technical challenges, set off down the 10-Ply or Miracle Mile trail. The Party Wave trail features high-altitude berms, bumps, jumps and rollers before merging with the Miracle Mile and Turtle Trails. The Westridge trail includes a total of 45 jump features.
Single Track Trails
More than 100 miles of single-track trails course throughout Big Bear, some of which are also served by the Snow Summit Scenic Sky Chair. Skyline Ridge, a trail that passes through Snow Summit and offers views of the San Gorgonio Mountain to the south and Big Bear Lake to the North, is one of the most popular excursions. Electric mountain bikes are not permitted on this trail.
Nearby intermediate single-track trails include the Grand View Loop and Plantation Trail. For more of a challenge, try the Pine Knot or Grout Bay trails. Beginners can practice on Bristlecone Trail or the Woodland Interpretive Trail. Mountain bikes are the best options for riding these trails.
Big Bear and Baldwin Lakes
Road cycling routes are also available in Big Bear. These rides have significant changes in altitude to challenge or condition cyclists of any skill level. Beginner and intermediate riders may want to experience the 17-mile Big Bear Lake Loop. A men's or women's hybrid bike is a good choice for this ride. For an extended lake ride, start on the south shore and ride west to Big Bear Dam on Highway 18. Cross the dam and ride on the north shore toward Highway 38 and on to Baldwin Lake. For more of a challenge, make the nine-mile ascent to Onyx Summit.
Whether you prefer to bike the Lake Loop, visit Summit Bike Park, Big Bear is one of the premier destinations for cyclists. The accessibility of single-track trails and even some road rides varies with the season. Trails or routes at lower elevations are good choices for springtime rides, while high trails and the Bike Park are open from the summer through early fall. Plan ahead to determine which type of bike to bring or rent and the trails you want to take.
Also Read: What are the suggestions to have a tour in Edmonton?