How To Repair Corrupted Video On Windows?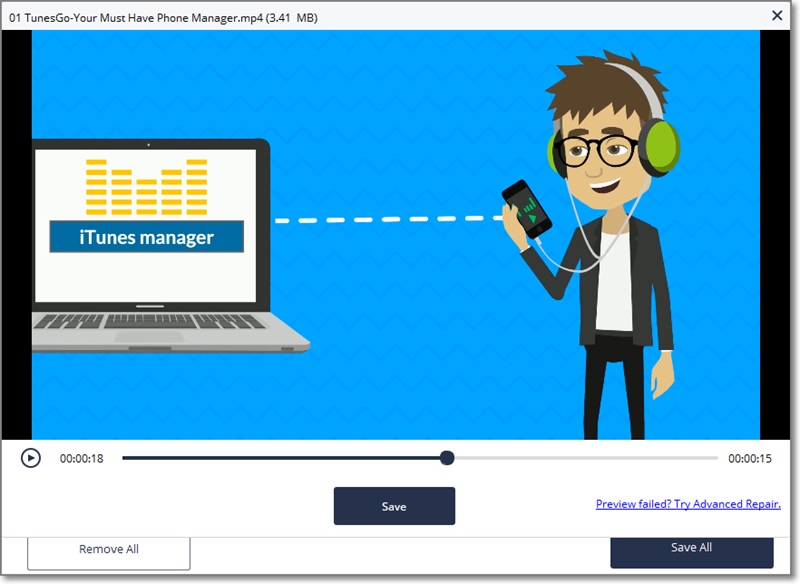 In modern days, videos are among some of the most popularly used files on Windows based PCs. People watch video in form of movies, TV series, Anime and a lot more. Often, people have to face issues while using videos, which happen because the file is corrupt or somewhat damaged due to reasons like improper file format, error while saving, information missing etc. Luckily in windows 7/8/9/10 repair is an option through some applications like Wondershare video repair(Total free).
The following are some methods that can help you with windows 7/8/9/10 video repair.
Wondershare video repair tool
If you are unable to use your media capabilities in windows 10 full on because of the fact that most of have videos have recently been corrupted due to some reason, make sure you check this awesome tool called Wondershare video repair. It is an efficient and effective video repair tool that can easily help you to recover corrupted. It is one of the best windows 7/8/9/10 Repair tools that can be downloaded for free. It is a very capable windows 7/8/9/10 video repair tool that has support for nearly all the major video formats that you use in your day to day life e.g. MP4, 3GP, AVI, MKV etc.
You can use it to be able to use windows 7/8/9/10 Windows media player videos with ease by following the steps given below-
Step1 Add the corrupted video
Download install and launch wondershare video repair on your windows PC. On the screen you will see add corrupted files option. Use it to add the videos on the system so that they can be repaired. You can also add multiple files as it supports batch conversion. Also, multiple files with different formats are supported for batch conversion.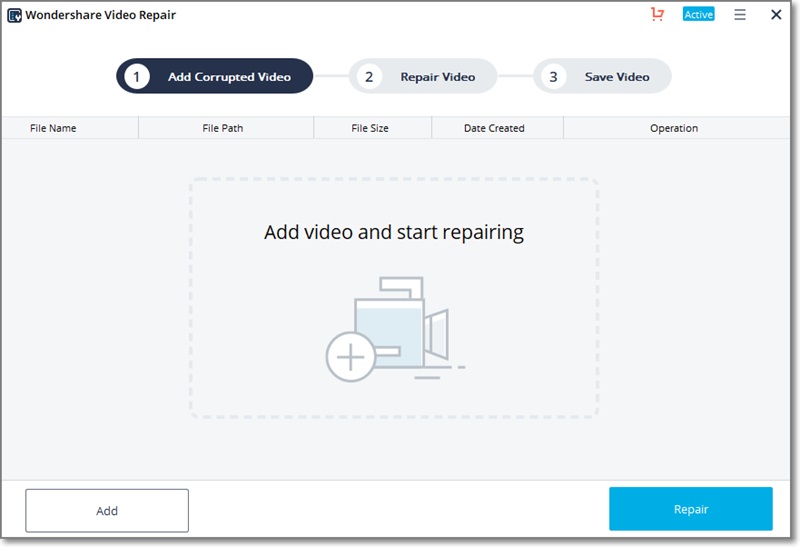 After the videos are added, you will see a new screen, displaying information about the videos.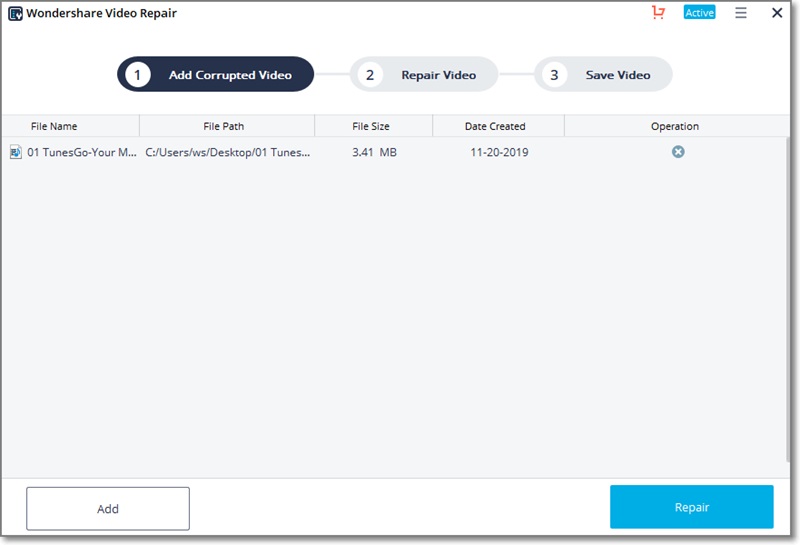 Step 2 Repair the video
Now that the files are added, you can repair the video by clicking on repair all button on the bottom right side of the screen.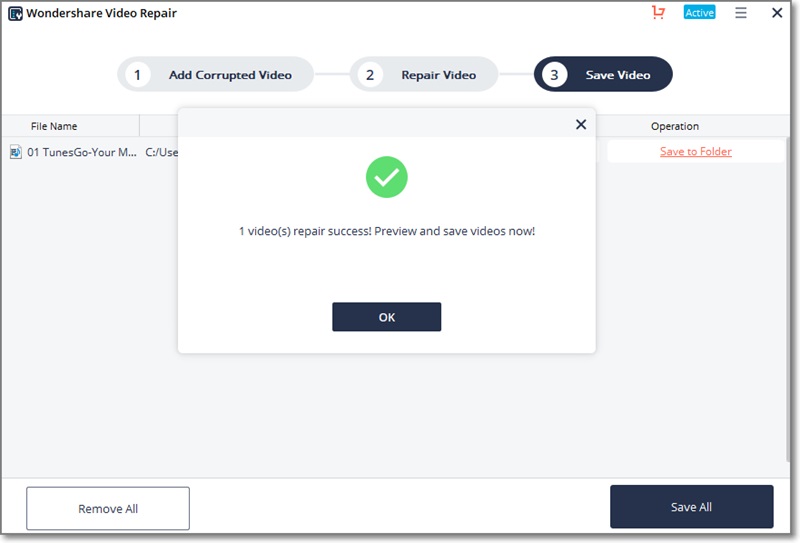 • Once the repair process is complete, you will be provided a preview of the file. Open it and play it till the end. Make sure that the quality, audio and length on the video is correct.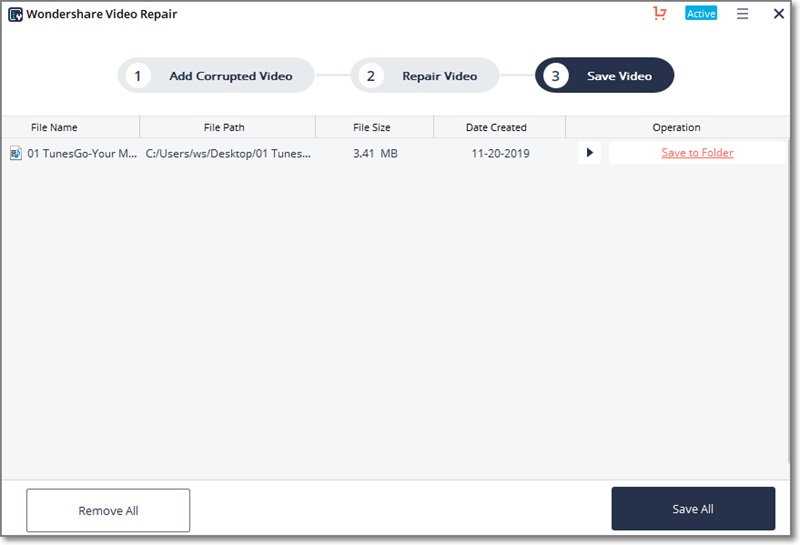 • If your videos are beyond the basic repair algorithm and you are not able to repair it, click on the advanced repair option on the preview screen.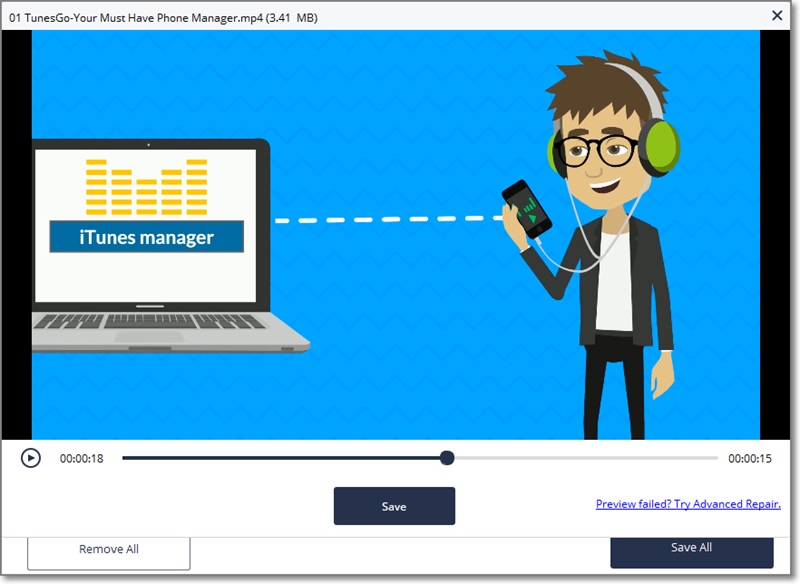 • Now click on the folder icon and add the sample file to the tool. The sample file is a type of valid file originating from the same device and having same information as the corrupted video. Wondershare video repair uses the information from that sample file to repair your corrupted videos. Click on the repair button after adding the sample file.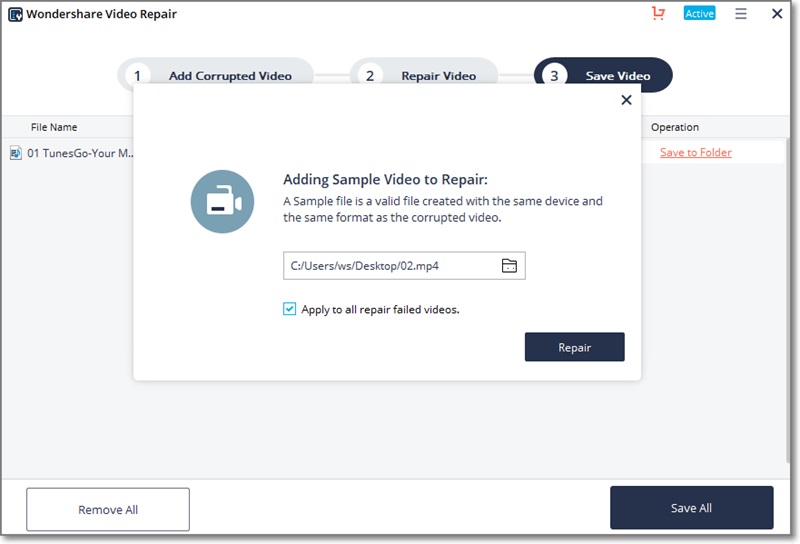 (Quick tip: Before clicking on advanced repair make sure that you save the file that was repaired with basic algorithms as once advanced repair is initiated, it won't be possible.)
Step 3 Save the files
Once the files are repaired, click on the Save all option by selecting the storage the location and clicking on save button.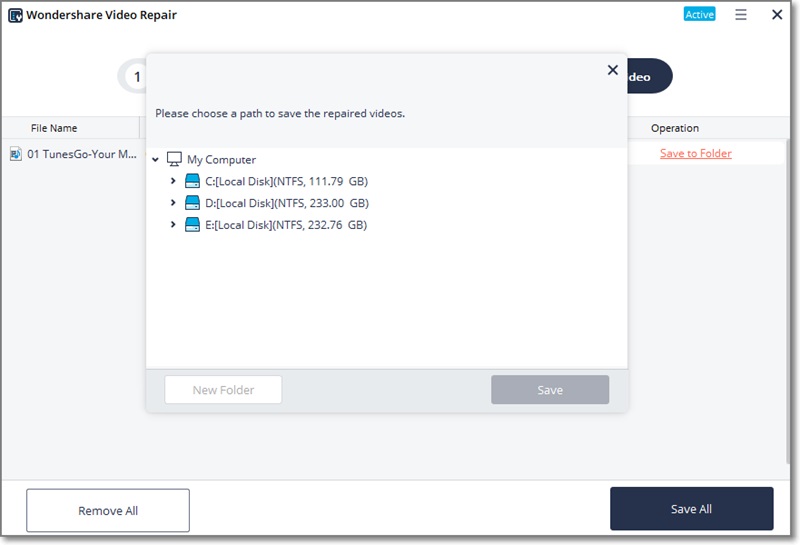 Repair using VLC
VLC is most famous for being a popular video player and is used by millions of people around the globe. Not many know that it can easily be used to repair videos as well. Although it can only make basic repairs and will not be able to repair some of the more damaged files, it is a great option for those that don't want to download a lot of software on their computers. It can repair MP4 & MOV files if there is a codec error.
The following steps will help you to better understand how to do it-
Step 1 Open VLC media player on your computer
Step 2 Go to the media option and select the convert/save option
Step 3 Now click on the add option to add the damaged files
Step 4 Click on convert/save option
Step 5 On the popup, provide the location and name of the file under the destination file option.
Step 6 Select the desired inputs codec for the files from the profile list.
Step 7 You can choose the Edit Selected Profile button to change a specified profile setting. You can also create a new profile or delete any existing profile.
Step 8 Now click start on the convert screen and your repair will be done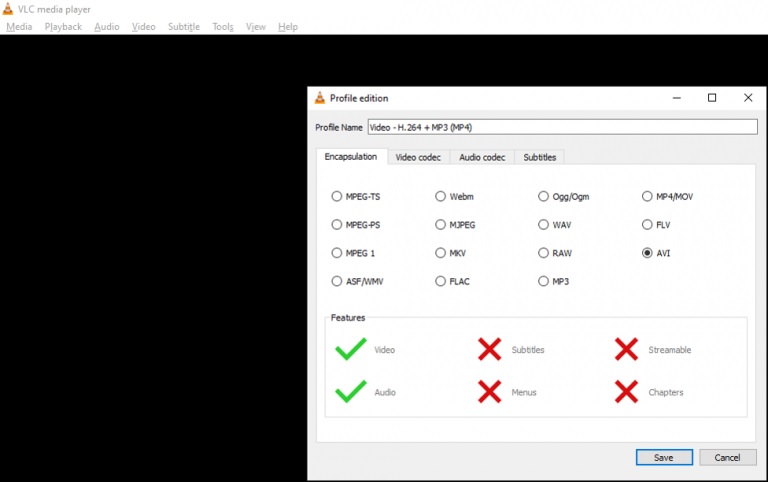 Conclusion
If your videos are damaged or corrupted, it can be a major issue. Luckily, there are a few ways to easily resolve this issue. One of the best ways to repair such corrupted videos is by using Wondershare video repair tool. It is considered to be one of the best video repair tools available for Windows as well as Mac. It can repair most of the major formats of videos within a few seconds. The best thing about this tool is that it is completely free to be downloaded from the official website.