Business Owners Need to Know These Top Tech Trends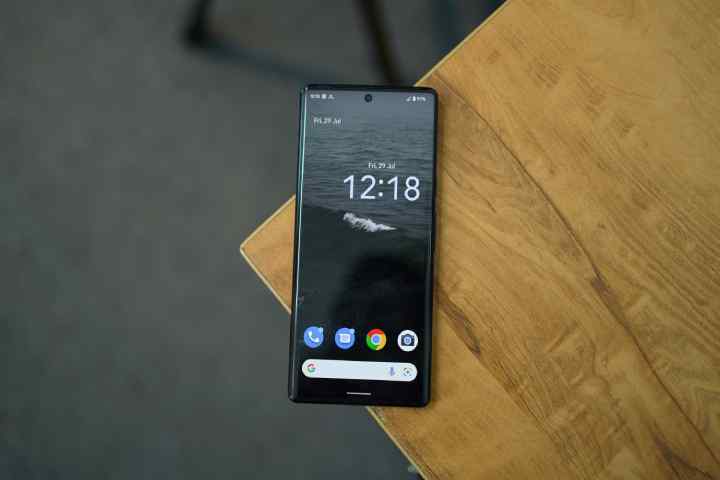 Business owners across the board faced an eventful year in 2022. While it wasn't the year of recovery that many had hoped for, nevertheless, several markets continued to evolve, and technology maintained its position as a dominant force in business development.
As 2023 continues to get underway, it's vital that startups, corporations and investors alike gain an understanding of the top technology trends of the year. As the business landscape evolves, founders and business owners need to be up to date on which technologies are gaining the most traction and which are fading away. Here in the digital era, being prepared for and embracing technology can only help to make a business succeed as the year progresses.
Why do Technology Trends Matter?
The past two decades have proven just how crucial technology is to every aspect of running a successful business. Staying up to date with the latest tech trends is crucial to ensure the following:
A Competitive Advantage – by keeping up with the latest technology trends, businesses can gain a distinct advantage over their competitors. New tools, including software and hardware, can improve everything from efficiency to productivity.
Meeting Customer Expectations – as technology advances, customer expectations also change. Customers expect businesses to provide the latest and most convenient technology to meet their needs. For example, customers expect businesses to have a mobile-friendly website, offer eCommerce, and feature a social media presence.
Cost Efficiency – adopting the latest technology trends can lead to cost savings for businesses. New technologies can automate tasks, streamline operations, and reduce the need for manual labour.
Innovation – technology trends drive innovation, and businesses that embrace these trends can develop new products and services that meet the changing needs of customers and service users.
Risk Mitigation: By staying up to date with technology trends, businesses can mitigate risk. New technologies can help identify and even provide protection from data breaches and cyberattacks.
2023's Strongest Technology Trends
Artificial Intelligence Takes Over
2023 is the year when business owners will begin to experience the tangible effects of Artificial Intelligence. Innovations like no-code AI, for instance, will give organizations the ability to harness the power of AI using simple, drag-and-drop interfaces to develop intelligence products and services.
We've already seen the retail sector adopt this emerging trend: Stich Fix, for instance, has incorporated AI-enabled algorithms to offer personalized clothing suggestions to its customers.
AI has the potential to revolutionize jobs and processes across various industries, not just the retail sector. This groundbreaking technology can streamline and automate the most intricate of business processes, although it's quite a way off from being used to replace human employees entirely.
A New Blockchain Breakthrough
Since the cryptocurrency boom of 2017, blockchain technology and its associated digital assets has been a prominent tech trend. Blockchain tech has been utilized to support everything from the Bitcoin casino vertical to smart contracts across government, real estate, and even healthcare. This innovation is set to only continue developing throughout 2023, particularly as more decentralized products and services are integrated into the mainstream.
One strong use case for blockchain tech that would also deliver substantial benefits to businesses is as an alternative to the cloud. From cloud gaming to cloud storage, the utilization of virtual spaces is becoming more and more common. Storing data in a decentralized space and being able to tap into the added layers of security and data encryption that blockchain provides doesn't just give businesses a safer way to keep the information; it also ensures a more innovative way to access and analyze it.
Superapps are the Way Forward
Business owners should already be aware of the important role that having a mobile app presence plays in ensuring success in the modern digital landscape. The focus for 2023 and beyond, however, is on more than just putting a mobile app out into the world; it's on the creation and development of so-called 'superapps'.
Superapps can be categorized as a technology that consolidates an ecosystem and a platform into one application, effectively combining the features of multiple apps into a single solution. These apps can replace the need for numerous individual apps, as well as offering a platform for third-party developers to create and publish their own mini-apps.
According to industry forecasts, the adoption of superapps will continue to rise rapidly, with 50% of the population expected to be using more than one superapp by 2027. As customers worldwide increasingly demand mobile-first experiences that are both robust and user-friendly, the popularity of superapps is set to grow from here on out – particularly among younger generations.
Sustainability at the Forefront
Last but not least, 2023 will see sustainable technology heading to the forefront. Globally, we are now largely dependent on tech devices like smartphones, tablets and computers, often to the point where we overlook the origin of the components used to manufacture them. However, as the year progresses, consumers are likely to demand greater transparency in supply chains and seek out products and services that are sustainably developed.
This will present a 'point of no return' shift for many business owners, who will need to innovate and embrace sustainable tech in order to continue engaging customers.