Top 5 Servers For The Business Market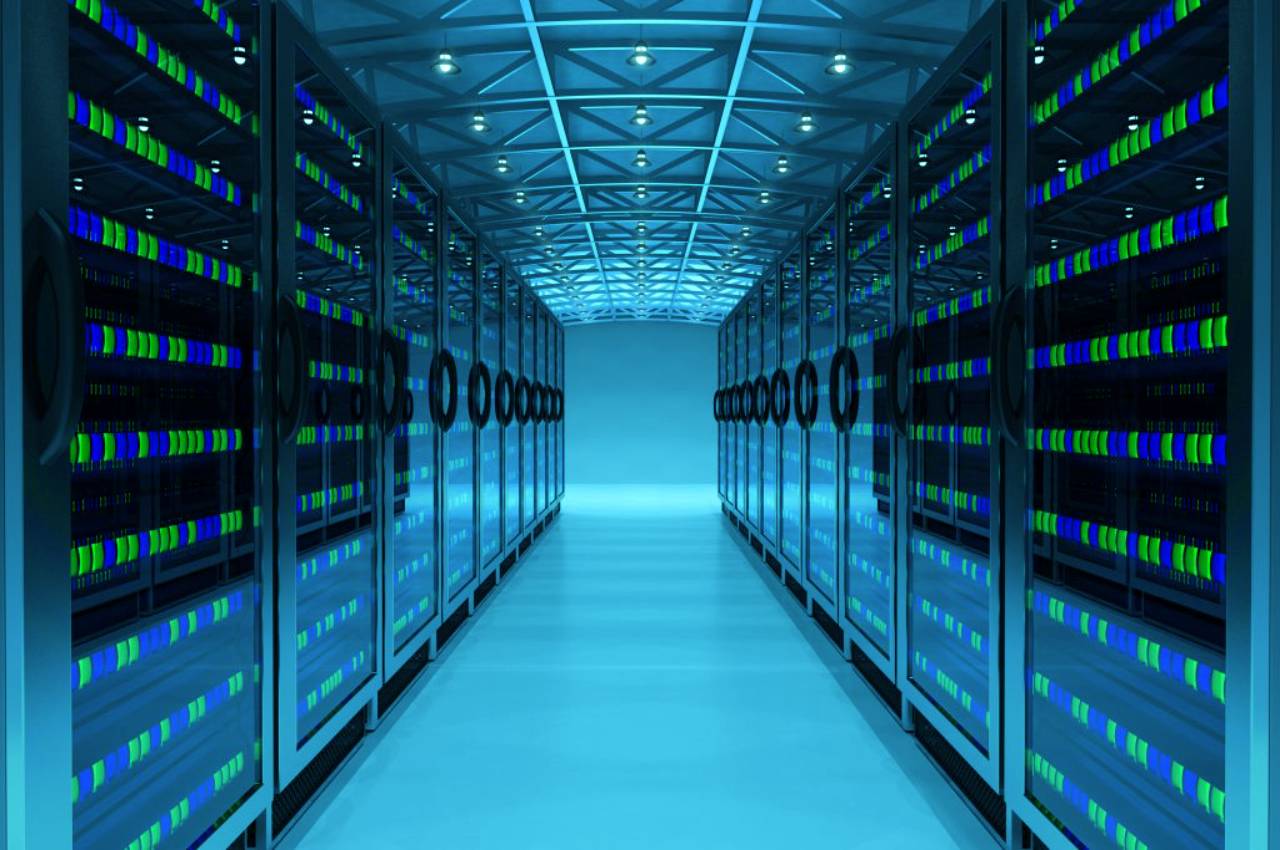 Servers are key technological components for any organization, and the current offer is varied because not all companies have the same needs. Therefore, we have asked the firms specialized in this niche to propose us for this comparison of servers some of their latest news to have as complete radiography as possible. In the following text, we show you a summary of the 5 best business servers.
Comparison Servers – The 5 best Business Servers
Huawei Atlas 900
The Atlas series of Ascend-based cloud products and services are part of Huawei's Artificial Intelligence (AI) strategy.
With thousands of AI Ascend 910 processors, the AI ​​Atlas 900 cluster incorporates high-speed RoCE 100G, HCCS, and PCIe 4.0 interfaces through the cluster's communication library and Huawei's job scheduling platform, which unlocks everything the performance of Ascend 910; in fact, the integration of this library occurs vertically, as is the topology and low latency network, which allows it to reach a linearity of more than 80%. In addition to being powerful, the Ascend 910 processor stands out for its energy efficiency: to release the computing power it consumes 310 watts, a figure significantly lower than what its developers had originally planned, 350 watts.
Specifically, this cluster offers up to 256-1024 PFLOPS of FP16, the equivalent of the processing capacity achieved by 500,000 computers. Likewise, the results of the tests that have been carried out show that the Atlas 900 is capable of completing the training of artificial intelligence models based on ResNet-50 in 60 seconds, speed 15% higher than the next best product. Given its characteristics, ResNet-50 is a type of artificial neural network with half a hundred layers of depth and is capable of classifying images into 1,000 categories of objects.
It is compatible, in another order of things, with a hybrid cooling system capable of carrying out a thermal dissipation of 50 kW per cabinet, with more than 95% liquid cooling, and PUE less than 1.1, which decreases the place that the team occupies in 79%.
For its presentation, the Chinese multinational chose its event 'Huawei Connect 2019', one of the most important organized annually for the global ICT industry, and which has begun to be held in Shanghai. In short, this Huawei Atlas 900 has been designed to provide better computational access to the artificial intelligence of the different fields of scientific research and current business innovation and is trained to provide new possibilities to different fields such as astronomy, the forecast of weather, autonomous driving and oil prospecting. This includes faster artificial intelligence training models with images and voice, more accurate weather forecasts, more efficient oil and astronomical exploration and faster market access for autonomous driving. 
Datasheet:
Manufacturer: Huawei
Web: www.huawei.com
Lenovo ThinkSystem SE350 Edge
With MIL-STD-810G certification, it is a 1U height and medium width perimeter server that offers wall mounting, stacking in shelving or rack installation.
From 4 to 16 server cores with up to 256 Gbytes of memory, SSD storage of up to 16 Terabytes, high bandwidth connectivity either wired or wireless, Wi-Fi and LTE secure wireless connection … Here are some of the features available on the server that Lenovo has chosen to participate in this comparison. It is a perimeter model of 1U of medium height and width that has a small and flexible design: specifically, it has a depth of 376 mm, a width of 215 mm and a height of 40 mm. It also provides highly automated deployment and its structure has been reinforced because it withstands temperatures from 0º to 55º as well as accumulation of dust and vibrations.
With this equipment, Lenovo wants to meet the needs of the so-called 'Edge Computing' which, among other benefits, improves response times and saves bandwidth. This explains why in its implementation the requirements of the edge servers have been assessed. With a wide variety of security and connectivity options, it is managed with the help provided by the Lenovo XClarity Controller integrated management engine with a mobile option. The objective? That companies standardize, simplify and automate the basic tasks derived from the management of the server itself. The firm integrates it into all the servers of its ThinkSystem family in a separate microprocessor and has control panels, an intuitive user interface, easy access to common actions and status displays with just a glance.
It is prepared to be installed anywhere and companies can choose how to do it. In this way, the ThinkSystem SE350 Edge server supports rack installation, rack stacking or wall mounting. With a memory of up to 256 Gbytes distributed in four slots with 64 Gbytes in TruDDR4 DIMM units at 2133/2400/2666 MHz, its internal storage options include several alternatives and it is possible to choose an optional erase of the encryption key in the case of The user detects theft or tampering.
In another order of things, its RAID support includes these options: RAID hardware 0/1 for M.2 SATA drives SSDs and hardware RAID 0/1 for M.2 SATA storage SSDs. At the security level, it has ThinkShield Key Vault key management – with movement protection and intrusion manipulation – and optional Key Vault SED encrypted storage for bootable and data units, among other measures.
Card:
Manufacturer: Lenovo
Web: www.lenovo.com
Oracle Private Cloud Appliance X8
Thanks to the Oracle Private Cloud Appliance, companies automate their cloud implementations in a cost-effective way. The latest version available is the X8.
Last July, Oracle announced Private Cloud Appliance X8, an agile and intelligent engineering system that had been designed for the rapid and automated implementation of private clouds. Compared to other previous versions, this new development is 45% faster and offers 17 times more storage capacity for customer workloads.
Highlights of this version include hardware and software improvements. In the case of the former, it highlights the presence of two latest-generation Oracle X8-2 servers that serve as management nodes. It also has two Intel Xeon 8260 two-core processors: these X8-2 compute nodes can be requested in three different memory configurations: 384 Gbytes, 768 Gbytes, and 1.5 Terabytes. It can provide, on the other hand, an optimal balance of cores, memory and input/output performance for mission-critical business applications. Clients can scale from 2 to 25 compute nodes in the same rack.
The third innovation in terms of hardware refers to the presence of ZS7-2 integrated storage that centrally stores not only the management environment. Also, the applications that run on the computer itself. Now, Private Cloud Appliance X8 includes 100 Terabytes of customer usable storage capacity in the rack, but this storage can be scaled to 2.2 Petabytes using a combination of fully flash DE3-24C or DE3-24P expansion storage trays. Meanwhile, the network defined by high-speed and low-latency software offers 100 Gbytes Ethernet connectivity for all communication between the internal components of the rack and allows flexible 10/25/40/100 GbE connectivity to the customer data center.
From the point of view of the software, the new version of Oracle Private Cloud Appliance includes Oracle VM 3.4.6 with the latest security fixes and kernel. In addition, it adds the ability to move a running VM to a different Oracle VM repository and provides updated versions of Oracle VM Manager, Oracle VM Server for x86 and Oracle VM Agent for SPARC, as well as performance improvements, and bug fixes regarding the previous version. Oracle VM Server virtualization software was designed for open cloud infrastructure and promises high performance, scalability, and reliability for the company's SaaS and PaaS workloads. Do not forget about traditional business applications.
Card:
Manufacturer: Oracle
Web: www.oracle.com
Dell EMC PowerEdge R7515
It is part of the new batch of PowerEdge servers of the firm. An efficient TCO and greater bandwidth are some of its novelties.
The new PowerEdge servers, among which is this R7515, address the complex and varied needs of traditional, emerging and multi-cloud workloads. These servers, designed to unlock the full potential of second-generation AMD EPYC processors, offer improved performance and a secure and easier to manage platform. Likewise, and according to data provided by the US firm, they allow improved implementations of Dell EMC vSAN Ready Node with an increase of up to 51% in input/output per second (IOPS) with respect to PowerEdge systems based on the AMD EPYC processor the previous generation
Another improvement to mention is that customers can now benefit from a faster computer and memory response. Also of security incorporated in the hardware and firmware. Thus, and continuing with the improvements, the motherboard provides better cooling and optimal signal integrity. In addition, PowerEdge designs benefit customers with support for PCIe 4.0 interconnection for next-generation storage, accelerators, and advanced networks.
The news and key capabilities of these servers can be summarized in four key points. The first is related to system designs optimized for the workload. Created from the processor architecture – to support all aspects of the new AMD EPYC second-generation processors – these yield performance improvements for a variety of workloads, including HPC, databases, and VDI.
The second point is linked to the idea of ​​efficient TCO: with a high number of cores and balanced configurations, such single-socket designs are capable of workloads that often require two plugs. Efficient performance can offer savings in hardware and software costs to improve the total cost of ownership. The presence of greater bandwidth is the third point to highlight. With up to 26% more PCIe lanes and 60% faster interconnect fabric, enabled by PCIe 4.0, the new servers provide high capacities for the most demanding network needs. The fourth section is related to security, integrated from below the chipset and from the BIOS to the processor. Thanks to secure encrypted virtualization and encryption (also AMD's secure memory),
Card:
Manufacturer: Dell
Web: www.dell.com
Cisco UCS C220 M5 Rack Server
With a rack unit format, it is suitable for workloads such as IT and web infrastructure, high-performance virtual desktops, public cloud …
The Cisco UCS C220 M5 Rack Server is among the most versatile general-purpose enterprise application and infrastructure servers in the industry. It is a high-density two-rack rack server that offers performance and efficiency for a wide range of workloads, including virtualization, collaboration, and basic applications. By being part of the range of Cisco UCS C-Series rack servers, it can be deployed as a stand-alone server or as part of the Cisco Unified Computing System (Cisco UCS): in this way, take advantage of the company's unified computing innovations that help reduce the total cost of ownership (TCO) of customers while increasing their business agility.
It incorporates Intel Xeon Scalable processors, which support up to 20% more cores per socket, double memory capacity, 20% more storage density and five times more PCIe NVMe solid-state (SSD) disks compared to the previous generation These improvements provide significant gains that optimize application performance.
From a technical point of view, the proposal is capable of supporting up to 28 cores per socket and a maximum of 24 DDR4 for improved performance. Compatible with Intel Optane DC persistent memory (with capacities that include 128 Gbytes, 256 Gbytes, and 512 Gbytes), it is ready to support up to 10 2.5-inch small format (SFF) units or four large-format (LFF) units 3.5 inches (77 Terabytes of storage capacity with all NVMe PCIe SSDs). Similarly, it provides support for the 12 Gbps SAS modular RAID controller in a dedicated slot, leaving the remaining PCIe Generation 3.0 slots available for other expansion cards. Your LAN-On-Motherboard (mLOM) modular slot can be used to install a Cisco UCS virtual interface card (VIC) without using the PCIe slot. Cisco also
Suitable for a wide range of workloads – which includes IT and web infrastructure, high-performance virtual desktops, medium and distributed databases, middleware, collaboration and public cloud – the machine is ready for Cisco Intersight, the administration platform of the Cloud-based manufacturer that uses analytics to provide proactive automation and support. By combining intelligence with automated actions, you can reduce costs and solve possible problems that arise faster.
Card:
Manufacturer: Cisco
Web: www.cisco.com
Also Read: Best Antivirus & Security Applications For Android