Converting Bitcoin To Fiat Currency- Some Helpful Tips To Note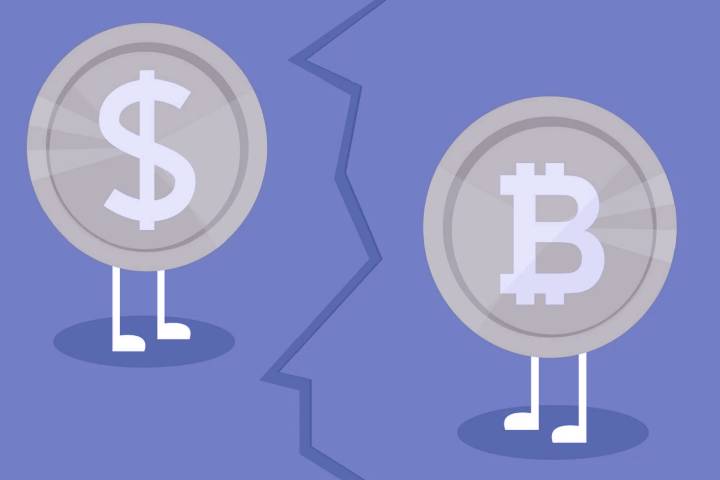 Bitcoins, the most popular form of cryptocurrency, is booming in all over the financial investment markets these days. Now, in relation to Bitcoin, one point comes up which is the conversion of Bitcoins to fiat currency.
What is this conversion process and how can you manage to do that, too? Know more in this informative article! If you want to trade cryptocurrency, better to use a reputable platform for better experience.
Now if you ask about fiat currencies, then these are currencies that have the backing of a central authority and have control over it and also regulate it. It is the cash that one deals with every day to buy things in general. It can be any currency – be it a dollar or a euro or a rupee or any currency that is found anywhere in the world.
Reasons Why Should You Convert Bitcoins To Fiat Currencies
There are multiple reasons why one may want to exchange Bitcoins and convert them to fiat currencies. It could be anything from:
When market conditions look favorable, one may want to convert the coins into fiat currency to make a good amount of profit from it
The money is more flexible and you can transact and withdraw it at any time from any place
It is a common currency that is followed all over the world today
To make payments
Converting Bitcoins To Fiat Currency- Points To Note
Just as buying cryptocurrencies is not a very difficult proposition, converting them into fiat currencies is also easy enough. With numerous ways available of converting your Bitcoins into fiat currencies you can opt for any one of them. Underlined are some processes to know about-
1. Withdrawing Cryptocurrencies Through Online Exchanges
This is one of the most common means of withdrawing fiat money in exchange for Bitcoins. The first step involves making an application for withdrawal. But that depends on the crypto exchange that you are taking help from. Sometimes the withdrawal needs to be approved by 2FA. And here it is to be noted that online exchanges solely convert the cryptocurrencies to fiat currencies. The processing fees are exceptionally high. It ranges from 4-7% in terms of fees. 
2. Crypto To Fiat Through Crypto Exchanges
You must be registered with a cryptocurrency exchange if you want to withdraw from them. It is now a very simple and easy enough procedure. So, you must know whether your crypto exchanges offer that benefit in the first place before you start trading with them. Most of the exchanges do not charge a withdrawal fee but even if they do, you must know all their terms and conditions. 
But again, it is noteworthy that crypto assets have been hacked from crypto exchanges so it is not at all a very good idea to store your assets there in the first place. You can just trade from there.
3. Peer-To-Peer Networking For Converting Crypto To Fiat
If you want to go anonymous then the peer-to-peer method of bitcoin to fiat currency conversion is the way for you. It is probably one of the fastest methods of Bitcoin conversion. To do that, you need to sign up for any peer-to-peer platform. You could sign up with LocalBitcoins, a peer-to-peer platform that you could try. Once you are here, you could then use the marketplace to locate buyers. 
The escrow option is available on most platforms. This actually verifies that you have received the money in return for your Bitcoins, only after which your Bitcoins will be released to the buyer for their money. This makes you safe and tucked away from scammers and fraudsters. This is the safest method of Bitcoin conversion. You have to then pay your taxes on the profits that you have enjoyed from the sale of your crypto assets. 
Final Words
While wrapping it up you must be aware that there are many other ways of converting Bitcoins to fiat currency. You can also try Bitcoin Debit Card, Bitcoin ATMs and Metal Pay. But of all the methods the fastest is the peer-to-peer exchange method and it is also deemed to be very safe.