Customer Experience Software Is Required In The Business For These Five Reasons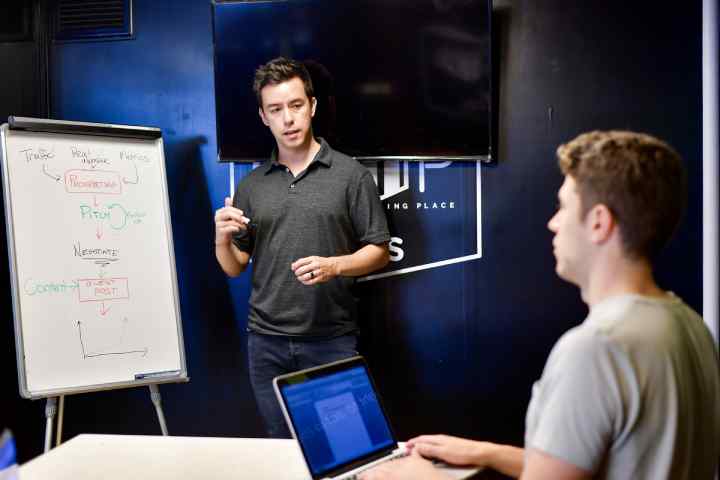 A business must ensure its customers have a positive experience in today's fast-paced world. Customer experience software helps you accomplish this goal. It allows you to create a streamlined process for customer support. It is also helpful to connect with customers and empathize.
Impact of positive customer experience
It's no secret that a positive customer experience can improve customer satisfaction, loyalty, and profitability. A company's ability to measure and optimize its customer experience can considerably impact its bottom line.
Today, customers have the power to make or break a business. They have more options than ever before, and they have access to a wealth of resources to educate themselves. They are empowered to switch providers if their experiences don't match their expectations.
A positive customer experience can drive revenue growth and boost brand exposure. It can also help reduce costs associated with customer service. A recent study reported that companies with positive CX could increase revenues by up to 15 percent.
No wonder businesses are putting more effort into making all their customer interactions positive. A happy customer is likelier to become loyal, stick around longer, and recommend your brand to a friend.
Customer experience management has become even more critical as the digital world grows. It means that a company needs to invest in the right technology and infrastructure to support its strategy.
Impact of positive customer experience on churn rates
Many companies struggle with retaining customers. Fortunately, there are some ways to increase customer retention. For example, one way to reduce churn is by providing a positive customer experience. It can lead to more spending dollars and incremental growth.
There are various reasons why customer churn happens. For example, if new users need help understanding the product, they may be frustrated and leave. It can happen quickly in the digital world.
To prevent this from happening, companies need to prioritize their customer experiences. It includes onboarding, quick and friendly customer service, and easy-to-use features.
When customers have a great experience with a company, they are more likely to spend more money and recommend the company to others. On the other hand, if they experience a negative customer service experience, they will be less loyal and more likely to churn. This can be very costly for a company.
However, there are some ways to improve your customer service and proactively reach out to churning customers. It is essential to understand your customer's life cycle.
It makes it easier and faster for an agent to resolve customer issues
Customer experience software has enabled businesses to improve customer service speed, efficiency, and quality. For example, it allows you to provide your customers with more options for communication.
It also provides agents with contextual information about your customers. This information can deliver personalized and relevant responses to your customers.
Most customer service software also connects to your tech stack. For instance, if you have a CRM, you can connect your data from this system to your ticketing system to organize your customer conversations and complaints. Similarly, you can connect your chat software to your call center so that when a customer needs to speak to an agent, they can easily log a follow-up call.
In the world of customer experience software, there are dozens of solutions. Some of the more innovative and advanced offerings include AI technology. These technologies will help your company offer a more personalized and efficient customer experience, thus boosting your bottom line.
The most crucial part of any customer service solution is ensuring your agents are equipped with the tools to deliver your promise effectively. In particular, they should be able to answer questions quickly and accurately. They also need access to information about your customers, such as their previous purchases, so that they can deliver relevant, personalized responses.
It helps you reduce churn rates
Customer experience software helps you reduce churn rates and keep your customers happy. To ensure that your company is doing everything possible to retain its customer base, you need to know why customers leave.
Involuntary churn is often the result of an unforeseeable situation. For example, payment issues can lead to a monthly customer deciding not to renew. Another reason is that a product stays the same to meet customer needs. When a product evolves, it may retain customers from competitors.
Companies that want to reduce churn should offer their customers excellent customer service. If you have a knowledge-based product, provide a quick and easy way for users to share their feedback. Then, you can implement proactive customer service measures to pinpoint areas of friction and improve customer satisfaction.
Another way to reduce churn is to create a community around your product. Customers are more loyal to brands that have developed a community. You can also create a community on social networks like Facebook. This will allow your customers to discuss your product and give you valuable insight into your customers' lives.
It makes it easier to connect and empathize with customers
Customer experience software makes engaging with your customers and building a long-term relationships easier. It also can track metrics such as customer satisfaction, sales, and other key performance indicators. It is a great way to boost your bottom line while providing a fantastic experience for your clients. It's a must-have for any business, especially one trying to expand its customer base.
The best customer experience software solutions are tailored to each company's unique needs. For instance, one product offers many features tailored to help with customer service, while others focus on tracking and improving your overall conversion rates. Using a multi-channel customer service software solution allows you to create multiple service portals to help with your customer support efforts. This software can improve customer satisfaction and retention rates while keeping your company on the leading edge of digital disruption. It's a great way to get wet with the latest and greatest online technology. It's a great way to organize your customer support efforts while offering various social media tools.
Also Read: TIPS TO CULTIVATE CUSTOMER'S INTEREST IN YOUR PRODUCT/SERVICES