Digital Marketing Guide For SaaS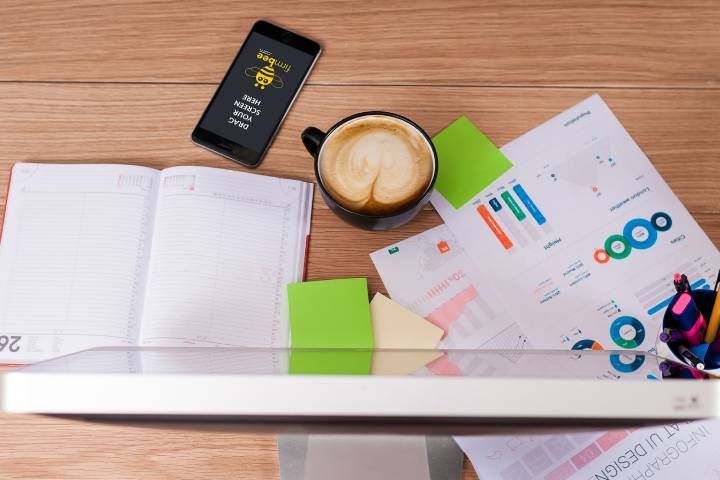 SaaS, or Software as a Service, is a business model in which web-delivered software applications are licensed on a subscription or pay-as-you-go basis for use by organizations without owning the software. These applications are usually accessed through a cloud-computing infrastructure, so they can be scaled to provide computing resources to meet customer demand.
This thriving market generated more than $145 billion in 2021, and it's projected to grow even more. As more players enter the market, SaaS digital marketers will find themselves in a challenging position as companies scramble to get clients.
At the same time, it presents a unique opportunity for digital marketing—and it's an area where SaaS marketers can gain an advantage over competitors if they play their cards right.
This article presents a digital
marketing guide for SaaS companies on how to get new customers and how to
retain existing ones.
1. Use data mining as part of your digital marketing strategy.
Data mining is the process of finding insights to improve business decisions. It's important now more than ever for companies to have a thorough understanding of the data they have to be able to effectively market their product.
This applies particularly well to SaaS companies. Data mining is a powerful tool to help you gain insights into consumer behaviors that are otherwise overlooked.
Web scrapers like Scrapfly can extract an enormous amount of potentially valuable data. This is user-provided data that can be used for predictive analytics, particularly examining past data in order to predict future patterns in consumer behavior.
Some of the data points that you can gain access to are geographic locations, activity history, search queries, ratings, and reviews, among others. This unlimited supply of data can help you build a fool-proof, data-driven SaaS digital marketing strategy.
2. Implement an SEO-friendly content marketing strategy.
Content marketing is one of the most effective ways to generate new leads and bring in revenue for your SaaS company. It's also a great way to maintain good visibility with potential customers who may not be ready to buy from you just yet.
But how do you design an effective content marketing strategy?
A buyer persona is a composite of all the traits that define your ideal customer. By understanding their needs, priorities, and motivations, you will be able to create marketing materials that will resonate with the people who are most likely to buy from you.
The content you produce should be relevant to the needs of your target audience. This means identifying relevant keywords that your ideal customers use in their search queries. If you have created a buyer persona and ahve gained insights from data mining, you'll be able to target the right keywords.
Using keyword search tools, such as Ubersuggest, Ahrefs, and Keywords Everywhere, can also help you find keywords that can help drive traffic to your site. 
Search engine optimization (SEO) is a necessary element in making sure your website is easy to find online. Applying SEO best practices to your site can improve the visibility of a website in search engines. This involves on-site and off-site SEO strategies that include the following:  
>        Creating content that answers problems and addresses pain points.
>        Adding relevant keywords to articles and images.
>        Optimizing the page's title and meta description.
>        Speeding up load times of your website and pages.
>        Making your website responsive for mobile devices.
>        Getting backlinks from authority websites via guest posting and outreach.
Keep in mind that content marketing is all about providing information that matches user search intent. If you are writing articles or creating videos that solve problems in the realm of SaaS, you can expect organic traffic to your site. If your website is designed to give the best user experience, you're closer to converting site visitors to paying customers than you think.
If you need a little bit of help, Embarque can design an SEO for SaaS strategy that can drive organic traffic to your site, generate high-quality leads, and increase conversion rates.
3. Implement a social media marketing strategy.
You can't ignore the stats: there are 4.2 billion active social media users worldwide. That's more than half of the total world population! It goes without saying that a social media marketing strategy is necessary to reach even just a fraction of this massive number of users.
Effective social media marketing involves understanding and using platforms such as Facebook, Twitter, LinkedIn, TikTok, and Instagram, among others, to promote your product and engage with customers. It can also be used to monitor feedback about your brand, analyze sentiment, and measure customer engagement.
It also requires the consideration of the target audience and tailoring content to their needs, in
addition to understanding how different social media networks work in terms of how content is shared, who has access to it, and the culture of the network.
Facebook and LinkedIn are the obvious choices for SaaS companies, but if you want to find more prospects, you have to get out of your comfort zone and build a strong presence on Instagram. You'd be surprised at how it can help create awareness of your brand and drive traffic to your site.
Instagram is heavy on visuals like images, stories, and reels, so you have to create content that is visually appealing and makes sense to the audience that use the platform.
But before you start creating and posting content, you have to carry out Instagram hashtag research. This involves identifying hashtags that your target audience use, looking at which hashtags are popular among certain demographics, and observing what conversations are taking place around these hashtags.
You have to do this strategically to get the best results. Flick's Instagram hashtag research is a data-driven strategy that can help you find the relevant hashtags that will push your SaaS product in front of your target audience. More reach means more traffic to your site and more opportunities to generate leads and convert them to paying customers.
4. Make your SaaS customers stick around.
Churn rate is a measure of customer turnover. In SaaS, it's the percentage of customers who have canceled their subscriptions over a period of time. Companies calculate this to try and determine if they need to plan for changes in their strategy so as to keep their customer base.
A high churn rate can be a major issue for service providers that rely on recurring sales cycles and new customers to remain profitable.
Customers who cancel their subscriptions may be unhappy with the product or service or they may have found a better deal elsewhere. If you don't understand retention metrics, you wouldn't be able to pinpoint the reasons.
The Churnkey Audit will help you make sense of your customer churn metric so you can lower your SaaS customer churn rate to acceptable levels.
>        Make customer onboarding easy. Don't make them jump through hoops to use your product.
>        Add the option to pause subscriptions. This will give you a reasonable time to fix issues that are making your customers leave.
>        Ask for customer feedback. Use the information to improve your product or service.
Churnkey can help you develop a strategy so your existing customers stay with you for a long time.