Eight Tips For A Successful Video Streaming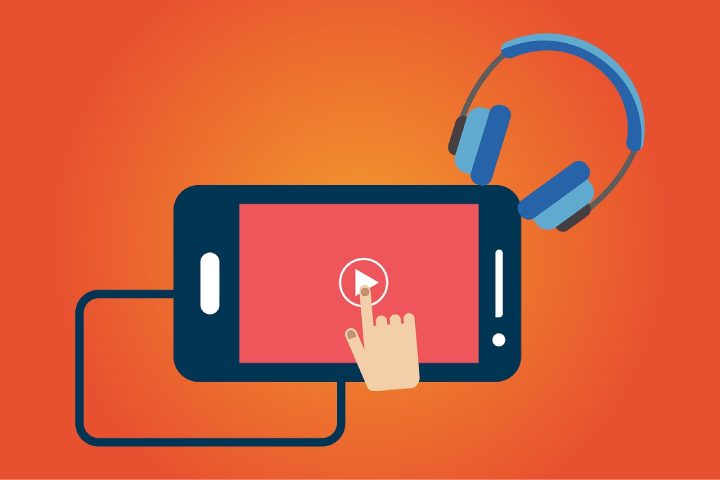 How to make your streaming video successful is of the utmost importance if you want to reach your target audience. It is widely used today, as it is a very real way brands can connect with customers. For you to achieve your goals through streaming video, we are going to provide you with a list of the top 8 tips that it is recommended that you apply.
Let's get started!
What Exactly Does Streaming Mean?
Before giving you the top 8 tips for a successful streaming video, we will explain the real meaning of streaming. Streaming is a multimedia technology that sends video and audio content to devices connected to the Internet.
The great advantage of this way of communicating content is that the user can see the content at the time they want without being aware of the schedules. Thanks to the Internet, it's a breakthrough in how you get content that works. These contents can be consumed from any device, mobile phone, computer or television.
The broadcast that we all know is carried out daily on television with a schedule executed by sending a signal through waves captured by receivers that tune the signal. Instead, streaming is a source that sends content over the Internet to any destination at any time.
When users decide to watch a streaming movie, they receive small packets over the Internet from the source that sends them. They are tagged so that they go in playback order; when the device has enough of them, the broadcast starts. This process is known as buffering and involves having a good Internet connection to receive the packets on time.
Streaming Types
Streaming not only means that you can watch a series on a platform like Netflix, but it also means watching live content. A platform that is becoming more and more popular is Twitch, where millions of viewers can watch live videos of people who are dedicated to gaming.
In this section, we will explain the different types of streaming that exist right now. Here they are!
There is a type of streaming called live streaming, the transmission of an event over the Internet at the moment it happens. Normally this is used for the awards ceremony, for a sporting event, to broadcast video games or any event that may interest the population. It is very fashionable for influencers to broadcast live while playing video games or talking about their stuff.

In second place is video, possibly the most popular streaming. As its name says, it implies the broadcast of videos or feature films. There are many examples, from the YouTube platform to Netflix, Tick Tock or Amazon Prime Video.

The third place is occupied by streaming music, free or by subscription. There are many platforms to be able to listen to the music you want, when you want, such as Apple Music or Spotify.

And finally, in fourth place is the streaming of games and applications. Before, you went to a store and bought a video game, then you bought it by downloading it, and now you play it on streaming. Players have a library of games to which they have subscribed and can play from any device.
8 Top Tips For Successful Streaming
Currently, it is very important to carry out the streaming service for your clients correctly. Brands can use streaming to their advantage in different ways. Pay attention to the top tips for successful video streaming!
Generate expectations and promote the event. You must notify your clients that you are going to do it. It would help if you advertised yourself. You must publish the transmission of your social networks, web page and if you have it in your app. This way, you can generate more traffic and promote the event.

It would help if you had everything planned; think beforehand about what you want to promote and what topics the video will contain.

Conveniently, you conduct tests before the emission and test if everything works as planned.

Make it possible for users to interact with chats during the broadcast because the more comments there are, the better the streaming will be valued.

Creativity is very important; if you offer different points of view, you can differentiate yourself from the competition and achieve success.

Streaming video must be visually appealing, that is, with good lighting and good sound. If you do not achieve this, you are already lost.

It is recommended that your brand broadcasts be regular, so your users will be aware of when you will broadcast.

And finally, do not forget to find out your bandwidth so that the signal is of high quality. In a live video, the Internet connection cannot fail you due to insufficient Internet speed.
We hope this article has helped you if you need help creating different videos that attract attention. 
Also Read: What Are The Advantages Of Cloud Video Over Traditional Streaming