How To Build An Effective Talent Acquisition Process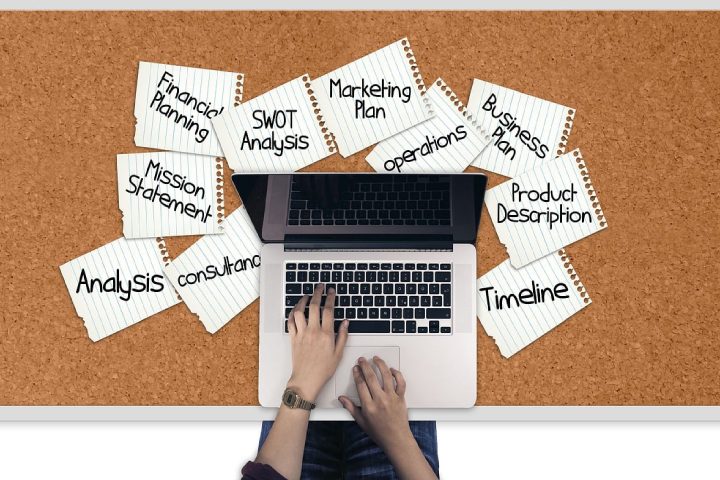 Whether top talent is actively (or passively) looking for a new role, they're conscious of how their experience at the company will affect their future. This is why employers must cultivate their employer brand and reputation as a great workplace. Use historical hiring data to establish realistic timelines for sourcing and acquiring talent. Ensure your strategy includes recruitment marketing, social media, and agency partners.
Social Media
Having a guide for talent acquisition is crucial in the hiring process. Also, one of the critical elements of an effective talent acquisition process is leveraging social media. Using platforms that make sense for your company's goals, you can reach candidates that would otherwise be impossible to find through traditional job boards or career pages. Recruiting on social media can also help you attract passive candidates who aren't actively looking for a job but are open to considering new opportunities. Passive candidates make up 70% of the candidate pool, and social media recruiting can help you get your listings in front of them. Another way to use social media for recruiting is by sharing employee-branded content that showcases your culture and workplace. This is especially important for Gen Z, who are highly attracted to companies prioritizing culture and authenticity. By focusing on social media to find and engage with potential talent, you can reduce the time it takes to hire and start impacting your business's bottom line. Lastly, consider expanding your sourcing channels by targeting underrepresented groups and attending diversity job fairs or networking events.
Recruiting Strategy
A strong recruiting strategy is a foundation for hiring top talent. It helps you meet your business goals by identifying and filling gaps in your workforce. It also includes training and development programs that boost employee retention. Start by defining your business goals and creating a list of hiring needs. For example, you may need an engineer to help with your company's newest project. Or, you might be expanding into Latin America and need a bilingual candidate to help with the communication. Build your employer brand and focus on the experience you offer candidates. For example, if your candidates complain about long phone screens or short vacation days, you should adjust your policies to make them more attractive. Use data to identify the best recruitment channels and improve your candidate experience. For example, adding a picture to job postings increases the number of applicants. Or, you might notice that specific questions in application forms deter candidates from applying, so you should remove them. You would only create a marketing campaign with data, so why would you do the same for your recruiting process?
Employer Branding
Talented teams are the backbone of every successful company. But they don't just come knocking at your door – you must proactively attract them. Having a solid employer brand is a vital part of this process. A strong employer brand is based on the employee experience and is centered around the three Cs: culture, compensation, and career. For example, a potential candidate will consider whether the business offers an impressive work-life balance, what types of healthcare are available, and if the company has a good reputation for its community involvement. To build a compelling employer brand, HR professionals should encourage employee advocacy by promoting the benefits of working for their businesses on social media and other channels. They should also ensure their interview process is as objective as possible and avoid using questions that might perpetuate unconscious bias or exclude underrepresented groups. As a result, the quality of the hiring process will improve, and the number of top candidates will increase. This will, in turn, increase offer acceptance rates and reduce the cost per hire.
Recruitment Marketing
The goal of talent acquisition is to find employees who are the best fit for your company and to do so in a way that helps your business grow. This requires thinking about your business goals for the next one to five years and using that information to tailor your recruitment process. For example, suppose your business is looking for tech talent. In that case, you can create a video showcasing your company's work environment and team collaboration, expand your sourcing channels to include developer communities, or attend diversity job fairs. Another critical aspect of recruitment marketing is offering training and development opportunities for your existing employees. This is an effective way to reduce turnover and boost productivity. For example, you can offer referral bonuses or a mentorship program to help employees develop their skills and career paths.
Interviewing
One of the most critical aspects of conducting an effective interview is allowing the applicant to ask questions. This will give you a better understanding of their preparedness for the job and reveal their thinking and collaborative style. During the interview, you aim to evaluate each candidate and make an informed hiring decision. To do this, it's best to create a uniform evaluation process that you and any other interviewers can use to share your thoughts about each candidate after the interview. Consider how candidates perceive your company, as this will influence their decision. Focusing on employer branding and building your brand as a place that fosters growth can help you attract top talent. This can include posting images of employees at work, highlighting company-wide events on social media, and emphasizing the importance your company places on its employees. It can even have an employee-of-the-month award or other recognition program. This type of branding will help you stand out to candidates, which is vital for attracting them in the first place.
Also Read: Employer Brand – Why And How To Develop It?