Expensive Mistakes Businesses Make, and How to Protect Your Business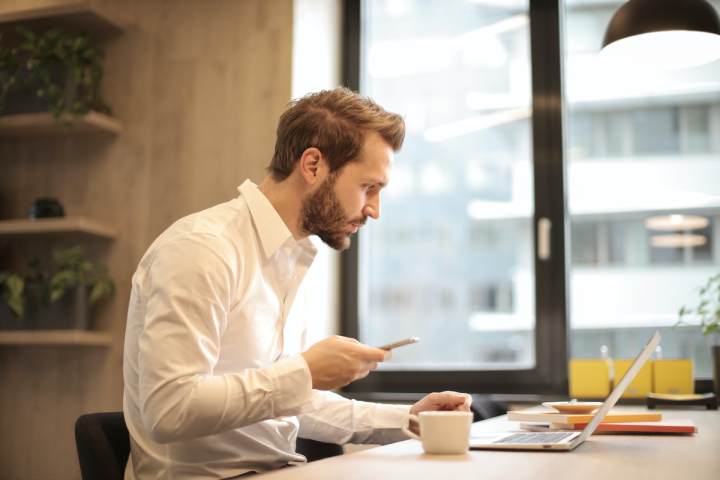 As a business owner, it's an unfortunate fact that you are open to numerous expensive mistakes. There are several ways that businesses can lose money by making the wrong decision, from not keeping up with the latest trends to not understanding the latest compliance regulations. Making a mistake can quickly become a costly event for any business owner. That's why it's always crucial to take steps to protect your business from potential damage.
Businesses that do not take necessary precautions can place their company at risk of impending problems, such as lawsuits, contract disputes, and cybersecurity risks. Ensuring that your business has the right preventive measures in place is vital, and it can save you from costly financial losses in the future. Here are some of the mistakes businesses make that end up costing them a lot of money.
Failing to Establish Relationships With Legal Experts
It's essential to seek legal advice when running a business. From setting up the company, contracts, and legal compliances, the complexities of the business world require the expertise of legal professionals. Having an in-house legal department for small businesses may not be feasible; therefore, businesses can outsource this responsibility to professional agencies.
Outsourcing legal services has several benefits for companies. It saves on costs, allows you access to experienced and knowledgeable professionals and keeps your business compliant with the various laws and regulations.
Hiring the Wrong Employees
Hiring employees is a time and resource-intensive process that can lead to a considerable expense if done incorrectly. Due diligence is required in the hiring process to avoid the risks that can come with bad hires, such as lost productivity, litigation, and loss of customer loyalty.
One way to ensure that your business is hiring the right employees is by working with a trusted recruitment agency. Recruitment agencies can identify suitable candidates with a sound background and skill set in your industry. It helps in identifying potential candidates that match the values of the company.
Not Having the Right Insurance Coverage
Insurance provides a safety net to businesses when accidents happen. It is best to ensure that your policy is comprehensive and tailored to meet the unique requirements of your business. For example, if you run a construction-related business, you may need coverage for job site accidents or professional liability. On the other hand, if you are in the food industry, you may require coverage for product recalls.
Having an experienced insurance agent will help you navigate the complex waters of coverage options and policies.
Not Having Claims Administration Expertise
Just as important as having the right insurance, is having expertise on hand to make insurance claims as and when necessary. As a business, you will need to make insurance claims at some point in time. Just some of the things claims administrators do include gathering evidence, investigating incidents, notifying the insurers and project managing the whole process. A good claims administration and management process is important for this, and will ultimately save a business money.
Inadequate Measures When it Comes to Cybersecurity
Given the increasing prevalence of cybersecurity breaches, it is crucial to ensure your business is suitably protected from such attacks. Cybersecurity breaches represent a severe risk for businesses, leading to the theft of important data, financial losses, and loss of clients.
Businesses can partner with cybersecurity experts who can identify potential vulnerabilities, create comprehensive cybersecurity procedures, and provide up-to-date solutions as the threat landscape evolves. Additionally, businesses can provide cybersecurity training to their employees to help in reducing the chances of a breach.
Improper Buildings Maintenance
When running a business, it's important to not only maintain the building in which your company operates but also the equipment and any other fixtures. Maintenance can be costly initially, however, if left unchecked for too long it can lead to much more expensive repairs or even replacement of vital items. A regular maintenance plan will help ensure that any damage is kept to a minimum.
Adopting a proactive approach to maintaining your business premises can save you from significant expenses and potential operational disruptions. This includes routinely inspecting critical areas of your business environment. For instance, inspecting electrical systems is crucial. This includes checking the wiring, circuit breakers, and all other electrical components. Neglecting to do so might lead to electrical failures or even fires, resulting in expensive damage. Additionally, monitoring for water leaks should not be overlooked. Leaks can cause structural damage over time, which is costly to repair. Moreover, it can lead to mold growth, impacting the health of your employees and potentially leading to legal issues. Lastly, regular inspections of HVAC systems should be conducted. HVAC issues can lead to uncomfortable office environments and high energy bills. Ensuring these systems are functioning correctly can lead to significant cost savings.
Running Poorly Researched But Expensive Advertising Campaigns
Marketing and advertising are essential for any business to increase brand awareness and reach potential customers. However, poorly planned marketing campaigns can result in significant losses. Companies should conduct extensive research before spending their budget on a campaign. Such research should include understanding target demographics, competitors, and the current trends that might influence customer behavior. This allows businesses to develop effective strategies that have the best chance of success.
Using data analytics extensively, and ensuring the right personnel are in place to interpret them, can be a great way to ensure that your campaigns reach the right people. Additionally, businesses should seek expertise from marketing agencies or digital advertising experts in order to develop successful and cost-effective campaigns.
As a business owner, you must take steps to protect your business against potential risks. Establishing relationships with legal professionals, partnering with cybersecurity experts, having comprehensive insurance coverage, and working with reliable recruiting agencies, are some of the steps you can take to minimize the risks and expenses that come with mistakes. The success of a business depends on its strength, and making prudent decisions to protect its integrity is crucial.
Also Read: Cybersecurity – Three Ways To Prevent Cyber Attacks