Guest Blogging for SEO: How to Build High-quality Links at Scale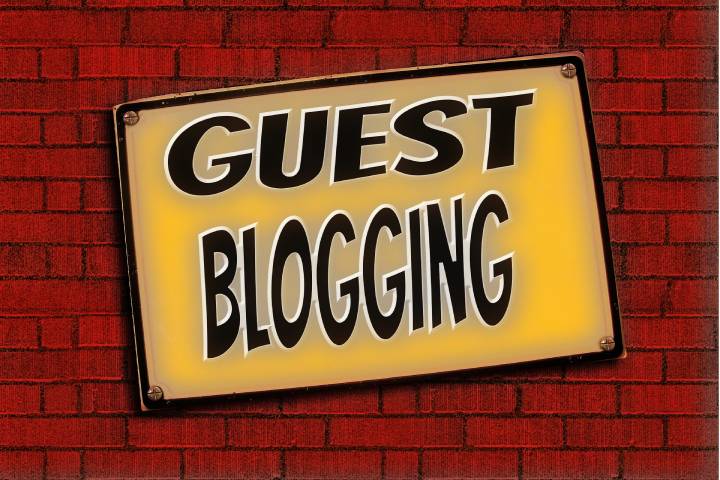 Links are essential for Search Engine Optimization. Hence, Quality link building is the best part of an SEO strategy. You can find many link-building approaches to create links, and one such famous link-building approach is Guest Posting or Guest Blogging. Guest Blogging is one of the best approaches to create high-quality backlinks.
With the help of Guest blogging, you will not only get a link to your website from a related site. It will also introduce you to the users of that particular website. In this guide, you will learn how you can build high-quality links by using Guest Blogging.
What is Guest Posting?
Guest blogging is the method of contributing our content to different websites or blogs. In simple terms, a writer serves as a contributor to guest posting and submits content to another website for a backlink. The writer gives content to a website that does not relate to them or their companies to boost their marketing, PR, and SEO New york.
What are the Benefits of Guest Blogging?
Guest post does not just help you get backlinks; it also enables you to generate high-quality and relevant traffic. Besides, there are many more benefits of Guest Blogging include:
Increase brand awareness.

Builds relationships

Reaches new audiences

Boosts authority

Grows social media following

Builds backlinks that boost site SEO

Drives traffic to your website

Grows your email list
6 Steps to Build High Quality Links at Scale
1. Find a Relevant Website to Post:
The first step that you need to do when you start doing guest blogging is to find some blogs that are relevant to your industry: Here are some searching terms that will help you to find relevant blogs:
[your_topic] "write for us"
[your_topic] "become an author"
[your_topic] "guest post"
[your_topic] "guest article"
[your_topic] inurl:contribute
After using the above terms, you will find many relevant websites but be careful because you have to choose a high-quality website.
2. Search the Owner or Editor's Email ID:
After choosing the blog, you need to find contact information to contact the blog owner or blog editor. Mostly you will find the contact information of the blog owners on their Write for Us page. If the information is not listed, you can use the website's contact form to contact the site admin. You can also find the site admin on a professional networking site LinkedIn.
3. Request them for a Post:
In the third step, you need to approach the website owner for your blog post. This is the most critical step, so be careful while writing to the owner. Make sure your approach includes all the factors that make your request appealing. Before publishing, you initially have to catch the publisher's attention by pitching your request.
4. Find Some Blog Ideas:
Once the publisher allows you to post your content on their website, it's time to find some good blog ideas. In this, you have to choose the right topic that suits your services. Also, please make sure the article is a good fit for their readers.
5. Write the Article:
After you have the blog ideas, Now it's time to write high-quality content. To write compelling content, you need to follow some good practices include:
Follow publisher's guidelines

Don't be overly promotional.

Give valuable information to the reader

Proofread your content twice

Link your most relevant products in the content

Write a catchy introduction that attracts readers to read your entire post.
6. Get Follow-Ups with the Editor Until the Article is Published:
After sending the written article to the publisher, You have to take regular follow-ups from the publisher. Regular follow-ups will help you to build a good relationship with the publisher. You should ask the current site owner whether they have any other website on which they can allow you to publish the guest post.
Conclusion:
Keeping it concise, Now that you know how to build quality backlinks by using guest posts. You can follow the above steps to get more and more relevant links to your website. If you have any questions regarding this article, you can comment below. Stay tuned for more information.
Also Read: 6 Ways an SEO Marketing Consultant Can Drive Lead Generation for Sales Growth