How BPM Can Ease Business Transformation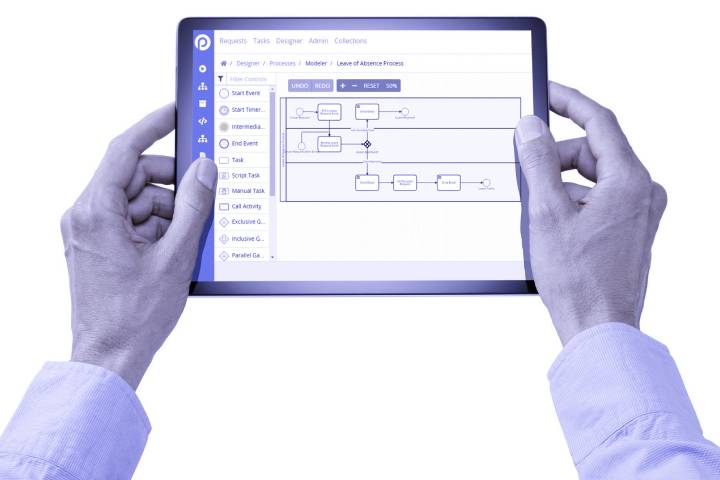 The current pandemic situation hasn't made it easy for businesses to carry on as usual. All the tech breakthroughs as well as the sudden shift to a remote work model has taken many by surprise.
BPM software solutions are experiencing such an increase in popularity recently as more businesses realise the need for trustworthy and transparent team collaboration and task management. With most business operations taking place on the screen at home as opposed to a shared physical office, it is essential to have a virtual solution that helps overlook and keep track of all projects and positions involved so that productivity levels stay on point.
Small business BPM like SaaS BPM make the transition to digital very easy as all levels of the team (HR managers, team leaders, executives, HR and staff) are included in one simple dashboard. Just like in an office, each employee works on a task, or several tasks at once and prioritizes them based on deadlines, difficulty and expertise available. Apart from these features, a BPM software also lets employees edit documents, curate reports and communicate on each task – so conversations are not scattered all over the place.
There have been rapid changes in the global business community and they come down to digitalization of work. 54% of enterprises are considering significant investments in process automation as of the year of 2020 and the global BPM market is expected to grow by more than 5 million dollars by 2025.
In this article, we will take a peek at the various ways a BPM helps organisations with digital transformation and boosts productivity and business growth.
Data Unification, Reduced Costs
Business transformation to digital could be quite a pain in the neck not only because of the change in operations but also cost. If business owners and managers choose to continue using the apps they have been using before, it could be a nightmare when all employees work remotely. Imagine all work spread across different documents, endless sheets, tools and chats – that means a lot of wasted time on clicking through searching for bits and pieces of information.
However, BPM is an end-to-end solution that automates both business operations (mundane, repetitive tasks) and workflows (i.e. unique projects and tasks). It allows organisations to do it all on the same tool, keep communication about each project there, get notifications, updates and prods on deadlines and status, do reports as well as curate job descriptions and onboarding pathways.
Price is also a big advantage of BPMs for businesses digital journey as there are various packages depending on the size of the team of a company. You can easily find decent packages for free or just for a few dollars a month, containing all the necessary features for efficient and steady workflows.
In addition, BPM software is typically a low code/ no code tool so it's quite adaptive to what the team needs to use it for. Simple and easy to use, it makes going digital a breeze.
Enhanced Performance Review And Risks Control
BPM software gives companies a competitive edge in the digital transformation journey also because it is so agile and easy to manage. Managers can easily spot delays and productivity drops and act on them spot-on, eliminate human error as well as implement, monitor and analyse new processes.
Therefore, it's easier to spot unnecessary steps in the workflow processes and omit them in a timely manner when all the work is embedded within one unified BPM dashboard. There is no room for dysfunctionality in this day and age when businesses are literally forced to go digital and automate.
Also, BPM helps with risk control and revenue generation, as the earlier senior management spot errors and fix them, the more uninterrupted the business processes will be.
Easy Team Collaboration and Communication Across Different Channels
Essentially, the key to a successful business is having a team that works like a well-oiled machine towards perfection and growth. Thus, smooth, easy and purposeful communication and instructions are a must.
Communication in a bpm tool happens in the form of discussions, mentions, notifications and reactions. Therefore, people engage in a conversation only if it directly concerns them and only if they can actively contribute.
We all know how annoying it is to be on a group chat or a 'Reply all' email recipient and keep receiving messages about stuff you are not really working on at the present moment. Fortunately, communication on a BPM tool is organised in 'hubs' – so only around current projects and focused on getting them done with care and by the set deadlines.