Self Management Panel Of The Mas IP Virtual Control Unit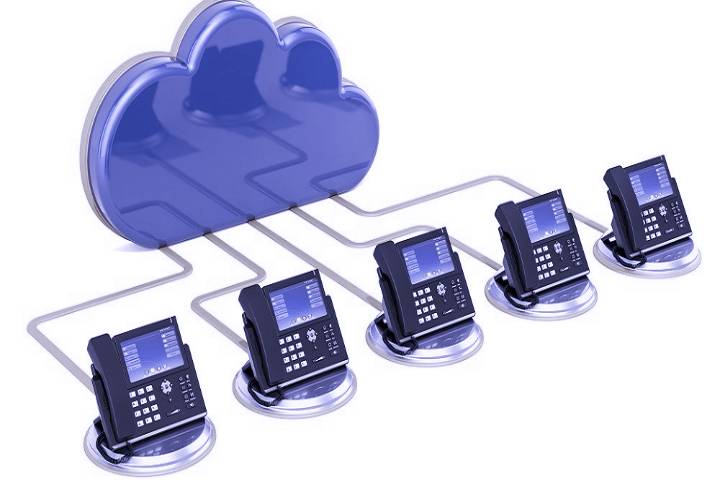 The emergence of VoIP telephony has undoubtedly been a revolution in this sector, which remained unchanged for a long period. With this technology, the flexibility and versatility of the products involved in business communications have been significantly enhanced. Thus, tools such as the cloud switchboard have become essential for any company.
Counting on a self-management panel in our virtual switchboard and an effective VoIP system, we will monitor all calls and customize the options that interest us the most. In addition to saving costs when it comes to implementation and the possibility of integration with numerous third-party applications.
Main Functionalities Of A Good Self-management Panel For Virtual Switchboards
When choosing software for our cloud PBX, it is important to consider a series of criteria. One of the most important is choosing a powerful and versatile self-management panel. The main functionalities that it should include are the following:
Change of Schedules:

It is very common that for various reasons such as; holidays, reduced hours, business changes or other cases we need to change the customer service hours of our virtual switchboard. These changes can be carried out through the self-management panel.

Monitoring The Work Of The Agents

: From the management panel, we can take real-time control of the work of each of the agents, and monitor conversation times, spaces between calls, or efficiency in data collection.

Manage Call Queues:

Calls from a specific agent can be paused, or those ringing in one position can be captured and sent to another. In the same way, we can activate and deactivate the diversions or configure them so that when a certain time rings, the user receives a message or skips the voice mailbox.

ACD For Call Distribution:

Through the ACD (Automatic Call Distributor), we can select which agent or group of them receives each type of call. Thanks to the control panel, we can define the rules that allow this distribution.

Configuration Of The Recording System:

When recording calls, it will be possible to choose whether to do it continuously or permanently, by service or by position and finally on demand. With this service, we will have the option to record, store and later search for incoming and outgoing calls.

Access A Conference Room: If you need to make a conference with several PBX extensions, you can assign them a code that authorizes their participation. It is also possible to configure it so that all extensions are involved. And if you need to connect with people outside the company, you also can grant them precise access.
Control Of The Type Of Dialing:

In a cloud switchboard, you can control the type of dialing, which is interesting when many outgoing calls are made, especially in Call Centers. Thus, you can choose between automatic, predictive, progressive, or manual dialing. The choice of the same will be influenced mainly by the volume of calls.

Configure the voicemail

: We can not only decide when the voicemail will jump but also access messages, listen to them, save them, delete them and archive them or search among those that we have previously kept.
In addition, it is convenient that the software that we choose for our company has a self-management panel of the PBX in the cloud and has a simple interface, which is intuitive and efficient.
Also Read: 5 benefits of a virtual phone system for any entrepreneur in ANY field!
Advantages When Using A Good Self-management Panel In The Virtual Switchboard
In addition to enjoying all the functionalities that we have detailed, the self-management panel in the virtual switchboard offers companies two main advantages. We explain them below:
Consultation Of Call Statistics:

Analyze the results and behavior of calls utilizing metrics, which allow us to know the work that is being done and, more importantly, its effectiveness so that it can be modified when required by the model of business.

Access From Any Device:

The control panel can be available from any device connected to the internet. Thus, we can control our switchboard in the cloud from where we are at all times.