How Can You Use Analytics to Benefit Your Business?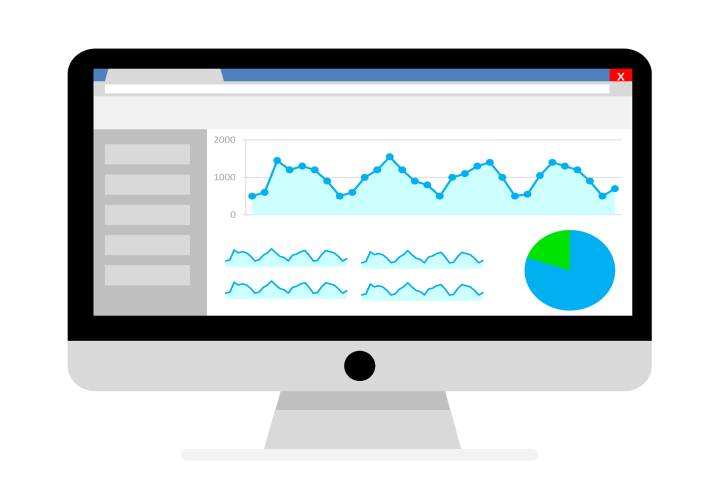 You may have heard a lot about analytics, particularly in digital marketing and business circles. While analytics may seem confusing, you do not have to be an expert in the field to
Analytics is the analysis of data and statistics. More specifically, the field of analytics when it relates to business involves marketers analyzing data from customers. This data can be comprised of different types of information. For example, the data could be how many hits a company website gets, how long each visitor stayed on the site, where in the world each user visited from, etc. Analytics can also be much more targeted—if you want to find out which age group, gender, location, or even social and political viewpoints a particular social media post appealed to the most, analytics can show you this information.
It is not surprising that such a rapidly advancing and increasingly accurate science has many potential benefits for businesses. Using analytics to find out information is not just interesting—it can have significant implications for your profits too! In this article, we will look into some of the ways that using analytics can benefit your business.
Identify Demographics
It is difficult to run a successful business without knowing who exactly you are best off marketing to. If you are not sure about your most reliable demographic, you can use analytics to work this out. The most obvious way to do this is through sales data—where in the world are you selling most of your products/services to? Which gender is buying your products/services more? The answers to these questions can often be found in online orders, although other information such as the age of your customers may be harder to find this way.
Outside of sales, you can use data such as website hits and social media engagement (sites like Facebook and YouTube even have inbuilt analytics tools) to paint a picture of the demographic you are having the most success with.
Measure Success of Advertisements, Posts, Promotional Offers, and More
In simple terms, analytics tools will tell you numerically how popular each online ad, social media post, or special offer has been. However, knowing how to use this information is not as simple as it sounds. Be aware that online response doesn't always translate to custom, and a social media post getting lots of engagement doesn't necessarily lead to an increase in conversion rates.
If your digital marketing strategy is bringing in hits and traffic, but your sales aren't increasing, there may be an issue with your website that is putting people off becoming customers. This is one of the ways in which you can work out if it is worth investing in the services of a website designer or not.
Adapt Your Digital Marketing Strategy to Reflect Your Findings
Finding the data you want is the easy part—knowing what to do with it and how to adapt it to your business is more difficult. Should you double down on marketing to your current demographic or try a new marketing strategy to shift focus to a demographic you haven't really connected with yet? The way that you use this information is up to you.
Also Read: How to Check if a Phone Number is Real