How Does CRM Benefit A Company?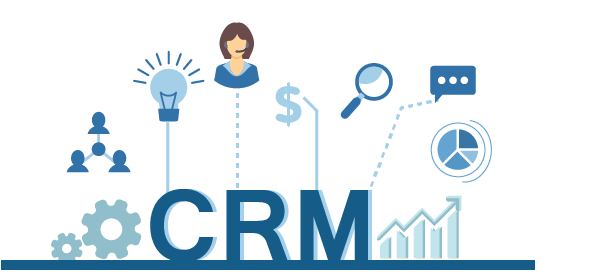 In the fast-paced and competitive business world like today's, getting customers is just not enough. You need to put in extra effort to retain them to get hold of the market. And for this part, you will need a reliable Customer Relationship Management software or the CRM.
This software can help you to not just get more leads but also manage them in a much more efficient way than any previous methods. Here's a small list of benefits it can offer for your business.
Personalization
There was a time when the customer had a limited number of options, but not anymore. Today they have an abundance of options for their task and have become very choosy due to it. The only way to stand out and be the best amongst these options is to provide them with exactly what they want to see.
CRM uses the existing customer data, their purchase history, and some amount of their internet to help you with this part. It can store all the details including their birthdays, locations, search history and contact in the same place. It works as a cheat sheet that offers you the tools to stay close to your customer and make them feel valued.
CRM uses this acquired data to tailor the user experience for each customer's requirement, showing the most relevant offers, discounts and products. The application can also send emails on birthdays or other such events to make them feel close to your business.
Privacy Protection
Data theft and privacy breaching is a concern for a lot of users. They will be less willing or sometimes not ready to share their data with your website or business. Therefore, some General Data Protection Regulations were set that requires you to ask the user before acquiring their private data.
While the task is simple, asking every user manual can be a great hassle. It will open you to error and will also increase the time and effort required. Not to mention the legal problem that a minor mistake of this manual mistake can create. CRM can prevent all this hassle and risk.
Most of them, including the one that you get at www.creatio.com will come with inbuilt GDPR or General Data Protection Regulation options. You can check their https://www.creatio.com/page/what-is-crm for more information about this part and other aspects of the CRM.
The application will automatically obtain permission from your users and update them if and when required. Since this software receives regular updates, you don't even have to worry about a change in rules or any such problem. You can proceed with your business and marketing without any legal consequences related to data privacy.
Speeder Communication
The one thing that customers hate the most is waiting. Most of them will quit your services before you can answer their query or solve their issue. It is part of the reason why a majority of businesses prefer automated reply instead of manual. You can use your CRM for this essential task.
The software will let you store several templates, letters and documents related to your business and use them when required. It can send quotes, invites, proposals and a lot of tasks that are standard for your business. If programmed, it can also send customized offers and updates to keep them interested.
In case of a query that is unknown, the CRM can notify the customer that you have received their query and get back to them shortly. It will comfort the customer, which is beneficial in retaining them. The speedy response will also get you an enhanced word of mouth marketing and positive reviews.
Final Words
CRM is a very beneficial investment for any business. It can enhance your customer base, business flexibility, and save tons of effort required for manually managing your customers. The application is also a great additive to get the best out of your marketing campaign. Not to mention the legal security that it offers.
So, whether you are just getting into the business or are established already, you much prefer to buy and use a quality CRM software.