How Does Technology Help SMEs To Move Forward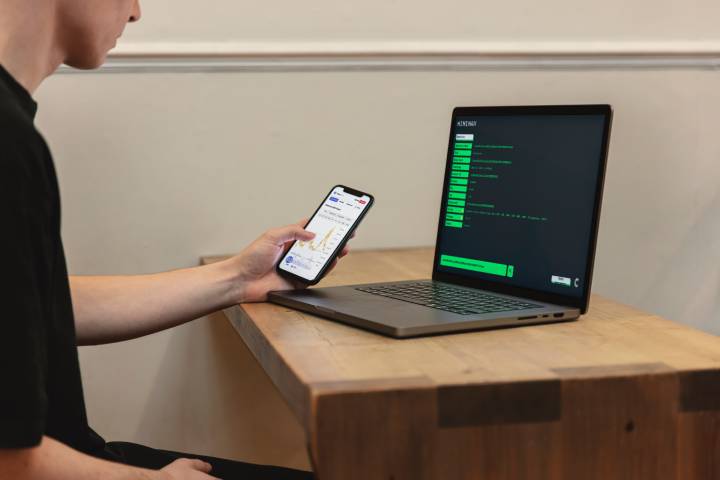 Our society has been technologically transformed in just a year and a half. We have all had to adapt to the new work models and we have had to train ourselves in digital tools to "survive" the health crisis. And, the same has happened in SMEs, although some have not been able to cope with this situation and after much trying, they have had to close their doors.
In a certain way, the crisis has accelerated the processes of digital transformation and the digital gap in organizations, so it is vital to bring technology closer to SMEs to stay afloat and be able to avoid any crisis that comes. Furthermore, technology is not only important to "survive" covid, but also to thrive.
We have seen this over the years, although the health crisis has strengthened the ability of technology to offer companies the necessary tools to increase revenue, improve business processes and allow the implementation of new tools within companies. organizations.
Currently investing in technology is no longer an option or a luxury that only large companies can afford, but rather a fundamental need for any organization to be up-to-date, ensure business continuity and maintain competitiveness.
Relationship Between SMEs And Technology
Time is an essential asset for companies, especially in such dynamic and changing environments where rapid adaptation is required to guarantee business continuity. We have already seen it with the pandemic. Small and medium-sized companies know first-hand the importance of doing more with less time, and with fewer resources than the large companies in the market. Fortunately, they have a great ally technology.
Technology offers SMEs solutions that can make a difference and give them the ability to work from any location, providing quick responses to the market in which they compete. If we look closely at our environment, we find new realities where tools are enabled to establish mobile work models that go beyond offices or desks. Investing in technology opens the door to competitive advantages and increases in productivity, which favors small businesses to carry out their digital transformation process.
Cloud-based solutions present new opportunities to mix and match functions according to specific needs, helping the evolution of companies to adapt to specific factors. At Microsoft, they continually try to unite SMEs and technology, reinventing new formulas and improving productivity. In this way, solutions are built so that small businesses can continue working in adverse conditions. Microsoft 365 is a perfect example of this.
Digital Solutions For SMEs With Microsoft 365
Microsoft 365 is a platform that increases productivity in a company by combining Office programs with cloud services, making it possible to manage devices and have a variety of security and privacy controls. Another possibility offered by Microsoft 365 is the integration of the Microsoft Teams platform, which allows unifying work communication and collaboration. In it, you can make calls, meetings, chats, and collaborations in a single tool.
My analytics is also another digital solution that uses data updated every day to provide analysis on how each user spends their time, as well as advice on how to work smarter. Have you ever had difficulty connecting with any type of customer or supplier during these difficult times? Another Microsoft 365 tool that can help SMBs address these issues is Microsoft Bookings.
We are talking about a customizable calendar that is based on a web where clients can access specific times where they book the services they need, which helps in scheduling appointments. And one last tool that we want to comment on is Microsoft Forms, a simple application where you can create surveys, polls, or questionnaires that allow you to collect information and export it to Excel to perform a more in-depth analysis.
As can be seen, SMEs and technology can go hand in hand to make their way towards a modern and flexible transformation, making digitization a catalyst for change and facing the future more decisively.
Also Read: Why Is It Key To Integrate E-commerce And ERP In SMEs