Automation Present And Future Of The Retail Sector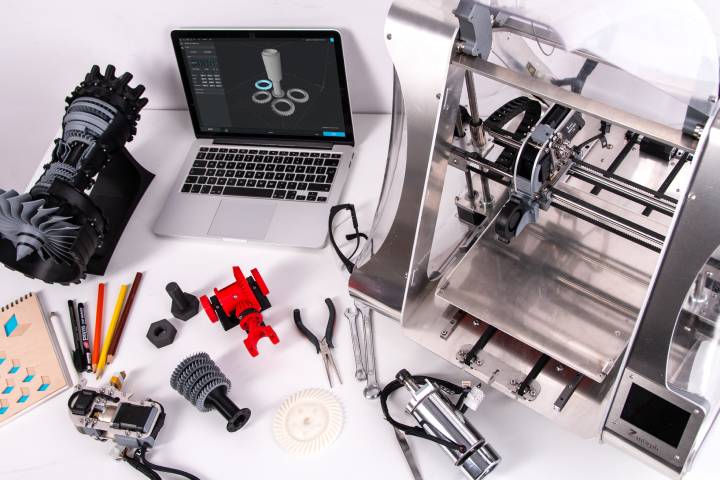 The consumer experience has become the goal of any company. Today, companies seek to know their customers and think like them more than ever. In this way, they can offer them more accessible, faster, and personalized experiences. But the benefits of automation in retail go beyond attracting and retaining customers: they also mean lower costs, better brand recognition and greater process control.
Towards The Omnichannel Model
Today, there is a wide variety of sales support channels: social networks, marketplaces, emailing. To this, we must add traditional strategies such as direct marketing and advertising on radio and television, and of course, physical points of sale. The omnichannel strategy consists of integrating them all under a single experience.
This allows the customer to buy what they want, how they want, comfortably and from any device. For example, a user can learn about a product on Facebook from the computer, close the purchase from the mobile and go to the store to pick up the order. The omnichannel strategy in retail eliminates the borders between online and physical channels. Centralizing and automating customer data management is critical to successfully achieving this strategy.
Automation In Purchasing Processes
For example, a supermarket chain has developed an intelligent shelf system. This system shows prices, discounts, nutritional information and advertising videos for a series of products. The plan, implemented in 200 stores in 2018, is still under development. The shelves are expected to connect with the customer's smartphone to locate the products that appear on their shopping list quickly. They will also help customers choose foods based on their diets and allergies.
Automatic Labeling
Automatic labeling systems are already a reality in the fashion sector. These systems automatically detect and label a product using artificial intelligence. For example, only with a photo of some sneakers, the system can recognize the model of footwear, the brand, the colors and the type of sole. Automatic labeling is based on machine learning; that is, the system learns, with the user's support, to be more accurate. This saves time and operational costs, as well as improves search results.
Product Recommendations
Intelligent chatbots are a great example of how artificial intelligence can improve the customer experience. There are already systems capable of recognizing the natural language and offering personalized responses for each user. This is used, for example, to recommend the products that best suit your tastes and needs, not only on the web but also in physical stores.
Virtual Fitting Rooms
Virtual fitting rooms are another example of technology that is beginning to be implemented in stores. Equipped with digital mirrors, they allow shoppers to try different clothes using augmented reality. Virtual fitting rooms save time and effort for both customers and employees. It is expected that this technology will continue to evolve to offer personalized suggestions according to the tastes and characteristics of each user.
Automated Stock Management
As in any other industry, robotization will replace repetitive and routine tasks. One of them is the replacement of stock in stores, and this task, which requires hours of manual shelf checking, is automated in supermarket chains.
Some systems monitor shelves using sensors, cameras and processors. The team receives information in real-time about what products they need to replenish and in what quantity. In this way, the customer will never leave without the product they need.
Marketing Analytics
Marketing Analytics is an advanced Securitas solution for measuring customer behavior in a physical space or point of sale. It allows to measure and visualize heat maps, schedules with greater affluence, demographic information or impact of campaigns, among much other information.
Specialization, Key In The Future Of Retail
According to a report , about half of retail activities can be automated with current technology. However, only 5% of jobs can be fully automated. The robotization of the sector will not necessarily imply a loss of employment, but it will mean creating new functions and positions that will require human skills. This is beginning to be seen in the industrial sector, where collaborative robotics has emphasized the importance of human capabilities.
The retail sector is in a continuous process of transformation and adaptation, and this forces all service providers to know the business and its changes well to accompany the client. Securitas has a vertical division specialized in retail and with a particular focus on quality technological solutions to become the best partner in intelligent protection services for the present and future of the sector.
Also Read: RPA And BPM The Perfect Strategic Alliance In Process Automation