How Online Payment Can Benefit Your Business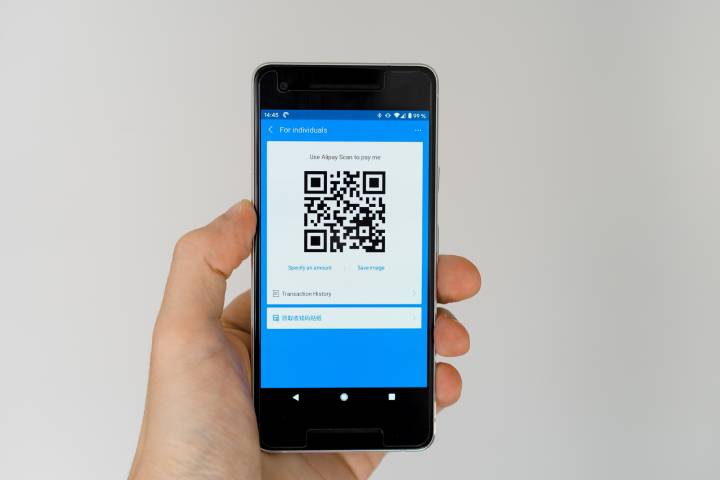 Online payments have many benefits for your business. Not only will they make your customers feel more convenient, but they will also boost sales. Many people choose to buy products and services online, as they find it easier to find products and services online. This convenience increases e-commerce participation, which can help boost sales. Here are some of the most important reasons why online payment can boost your sale.
1. Convenience
One of the main benefits of accepting payments online for your business is the convenience it provides customers. Not only can you avoid the hassle of having to wait in line, but online payment services also reduce the risk of human error. In addition, online payment services require minimal set-up and training, which reduces your overhead costs.

Accepting payments online helps your business reach a larger audience and keeps your business running smoothly. Many online payment solutions have features that help you analyze your data and learn about your consumers. Some even automate follow-up emails after payments, making it easy to stay on top of payments. Online payment solutions also allow you to keep all your payments in one place, making it much easier to manage than a pile of receipts scattered around your office.

Another benefit of accepting payments online is that it gives your clients peace of mind. With advanced security measures in place, online payment gateways ensure your client's financial information is completely secure. Once payment is made online, it is transferred securely to your business bank account. You can expect the money you receive to be transferred within a day or two. Online payment methods also eliminate the need to cash checks and manage large amounts of cash.
2. Increased sales
Offering multiple payment options is a great way to increase your sales. This will not only attract more paying customers, but it will also benefit your business. Most shoppers have a preferred method of payment, so providing them with multiple options is a smart move. Customers will appreciate the convenience, as well as the affordability of the payment options. While credit card fees may make the purchase seem more expensive, offering wallet payments or installment plans can offset this issue.
3. Increased participation in e-commerce
The Internet provides new ways for individuals from developing countries to buy and sell goods. This means that e-commerce must be more user-friendly to individuals from these countries. In addition, the system must be regularly upgraded to avoid fiscal security risks. In such cases, payment sites like Ecommpay online payment

can open up a whole new way of payment and help businesses grow.

Increased participation in e-commerce can help improve a country's economy. In the first half of 2020, online orders rose in several regions, including Asia-Pacific, Europe, and North America. In some countries, Google searches for delivery options more than doubled. A significant share of the growth in e-commerce involves cross-border transactions.

The development of broadband services in rural areas is another crucial aspect of closing the digital divide. It is not only a means for improving household consumption but also an opportunity to promote social inclusion. Furthermore, the emergence of e-commerce services has provided opportunities for women and semi-skilled workers. This means that e-commerce has the potential to become a significant economic force with

Ecommpay online payments

being its major catalyst.

While the global e-commerce market has expanded, many countries in developing regions still face significant barriers to advancing and maintaining their competitiveness. One of the challenges is that many of these countries lack the technology for reliable online payment. Developing countries must improve their ICT (information and communication technology) infrastructure and improve their skills.

Participation has become an increasingly important strategy in marketing. It is a global trend that is redefining brands' roles and transforming the way marketers do business. While traditional marketing strategies are focused on increasing awareness of a brand upstream in the funnel and then driving consumers to trial it, new strategies focus on the end-to-end experience.

Increasing the participation of women in e-commerce and enhancing ICT-enabled services can enable women to participate more fully in global value chains. The SheTrades app is one such example, which links buyers with women-owned businesses around the world. In addition, the UN (United Nations) International Women's "EQUALS" coalition aims to promote gender equality through digital leadership. With the increasing use of ICT-enabled technologies, the women-owned business sector can become much larger and reach a larger audience than ever before.

E-commerce has had a profound effect on economies in developing nations, including India and China. These countries are poised to surpass the United States in the number of consumers and become one of the world's largest economies. E-commerce is an integral part of economic development, with billions of dollars changing hands in a matter of minutes or seconds.
4. Environment Friendly
Online payment methods are also environmentally friendly. By eliminating the need to print invoices, bills, receipts, and client information, online payment methods reduce your business's environmental footprint. Businesses can accept online payments directly on their websites through payment platforms like Stripe or PayPal. PayPal allows businesses to accept credit and debit payments directly through their website.
5. Digital Payment Are Fast
Online payment also makes it possible for your business to sell to a worldwide audience. In fact, 56% of online shoppers would prefer to make purchases in countries other than their own country. Ecommpay online payments are also less expensive than traditional payment setups. They are easier to process and less time-consuming than traditional methods. They are modern payment systems that are hassle-free and almost errorless thus becoming the preferred payment devices among the young generation who have easy access to smartphones which usually support these payments easily.
Besides these advantages digital payments are not flawless they also have their own set of disadvantages, here are some of those common disadvantages.
You must have an access to a smartphone
You must be technically literate in order to handle payment on a smartphone thus older generation does not prefer such payment systems
You must have an active internet connection to process your payment
Concluding
While some organizations still choose not to adopt e-commerce payment technology, online payments are here to stay. And because of this, businesses must be prepared to accept payments from clients who want to make purchases online. There are many different ways to accept payments online, so make sure you consider all your options.