How To Get Clients For A Local Business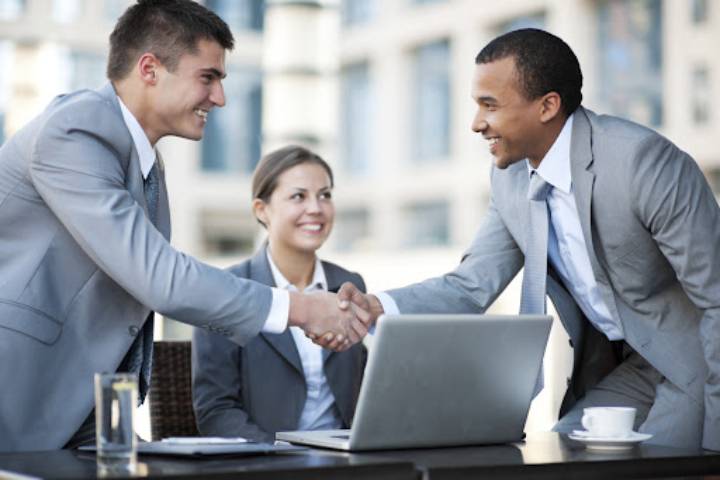 Finding clients for your company is one of the most delicate processes in the current context, taking into account the growing competition between businesses in both physical and digital spaces. However, there are certain strategies that achieve immediate results for a business that is looking for clients. We will tell you.
1. Getting Customers: Start With The Leads
In the digital environment, many of the customers who obtain the business first go through a previous stage, in which the user has contributed their data to the company, but has not yet bought anything. This is what is known as a lead. Thus, a sales lead is a potential customer. It is quantified as such because you have shown interest in a business in different ways, for example, by downloading content on the business website, requesting more information using a form, or requesting a quote after viewing an ad.
In exchange for the information that he has requested, the lead voluntarily gives his data to the company (such as his name, telephone number and email). Thus, the company can contact him to turn this sales opportunity into a closing of the deal. Searching for clients for your company can begin with obtaining leads and, for this, it is essential to have an adequate digital marketing strategy . In addition, it may require efforts that combine online and offline actions. For example, 50% of marketers use calls to close a deal, according to Ruler Analytics.
Thus, one of the most common strategies to search for clients on the internet is the following: advertisements are set up for the user to see when they do a search on Google for a service or product related to the business. The ads take the user to a page with a form, where contact information is requested , turning an unknown user into a lead. Later, a commercial call will transform this lead into a customer.
How To Find Clients For Your Company: 5 Tips
Use Social Media
Social networks have revolutionized the strategies to find clients for your company. The presence on social platforms such as Facebook, Twitter, Instagram, or YouTube is an opportunity to publicize the products and services of a company and get in touch with potential customers. 
To generate leads that later become customers, it is necessary to create quality content in networks that inform and entertain users, generating a powerful and differentiated brand image. In addition, some of the networks offer their own lead capture systems, as is the case with ads on Facebook.
Offer Webinars or Consulting Services 
Getting leads and finding clients for your company often involves offering exclusive and valuable content for those who are potentially interested in your company. Thus, educational content in webinar or ebook format is often a perfect claim to get the data of people who, later, may be open to knowing more about your products and services.
Ultimately, it is about attracting the attention of people who are already interested in the area related to your business. Through a webinar or a consulting service, you position your company as an authority on the subject and, in addition, you start a relationship of trust with potential clients.
Generate Email Marketing Campaigns 
Converting leads into customers can be a simpler process if you establish a relationship of trust with them through a series of informative emails. To do this, get an email automation tool and organize the contacts of your leads in a database. Sending personalized offers (depending on the products the prospect has shown interest in) or with a time limit is usually a good strategy to push them to take the last step and become customers.
Make Use Of Content Marketing
Content marketing consists of providing valuable content (whether in blog, video, podcast format.) that attracts people potentially interested in your products or services. Published regularly and guaranteeing its quality, it is possible to attract more people to your website and, through the appropriate strategies, make them notice your products or services. In addition, content is an important part of web positioning strategies.
Participate In Events
Events such as fairs or conferences are a way to make your business visible, establish yourself as a trusted and authoritative brand in the sector, and ultimately get closer to more customers. It's a way of getting in front of, physically and online, people who might never otherwise get to know your products or services.
Also Read: Digital Transformation In Business Finance