How To Stay Productive By Telecommuting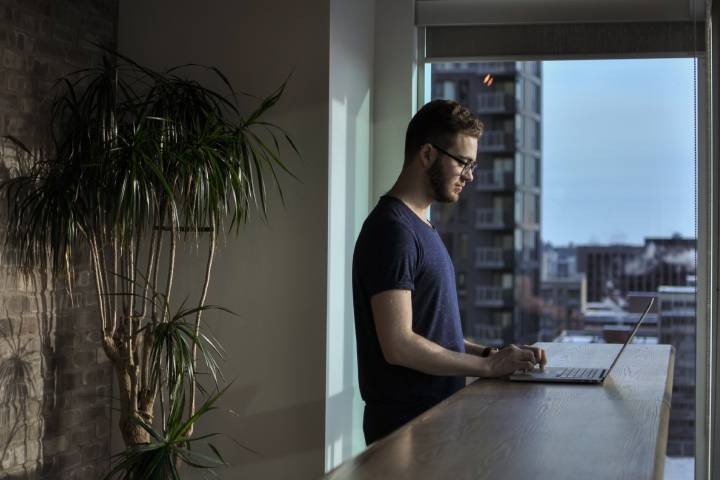 This live session belongs to Top Webinars, a series of free 30-minute webinars that took place during these months of confinement, covering topics such as digital transformation, telecommuting, and employment in the digital age that are so important today, how we can adapt to the new telework situation, both from the point of view of companies and workers, as well as some advice in this regard and various telework tools that are recommended to use.
In this way, it has been seen in companies from the beginning that depending on the sector, they were more prepared than others. For example, those in marketing or technology were better adapted and used to working remotely.
On the other hand, due to their work methodology and protocols, other types of companies never had the possibility of teleworking in mind. From face-to-face meetings, a lot of paper, etc., and because of this, they have had to try to adapt and advance in internal digitization.
Here technology plays a very important role since depending on the type of company, and different internal processes can be digitized. In larger companies, sending many employees home has been somewhat problematic as they have to have laptops, connections, accesses, security that they have had to adapt to.
Besides, in these circumstances, communication between employees and the company is vital as they work remotely to improve motivation, not feel left out, and be aware of company news. Follow-up controls are also established to see how each worker carries out tasks and to set goals.
In these circumstances, the time of the meetings should be reduced to be more productive and plan what is going to be discussed. From the employee's point of view, the different profiles that exist must be taken into account, and that is why some will be more prepared to work alone without problems while others need more support and follow-up.
For this situation, many workers have had to learn to use various tools. They must have the discipline to work from home and adapt to new routines. Motivation is another relevant aspect for the relationship of this new way of working.
It is vital to make reports of the daily work so that the department head can know the progress of the different tasks and projects. Everyone also has to keep in mind that collaboration and communication with other colleagues must be fluid since, on many occasions, they will be performing tasks that depend on them.
And let's not forget that a great advantage of this way of working is the great saving of time when traveling, having to get dressed, getting ready to go out, etc., so that they can dedicate more time to personal or family issues.
Some tips for teleworking would be to avoid possible interruptions and be focused during the workday, try not to leave tasks without doing a lot of time when many of them can be done in a few minutes, and motivate yourself at all times to do the most productive work possible.
Among the tools that can be highlighted for communication are videoconferencing and messaging such as Zoom, Google Meet, Skype, WhatsApp, or Telegram. For document and task management, we find DropBox, Google Drive, or SharePoint.