How WalkMe Alternatives Increase Product Engagement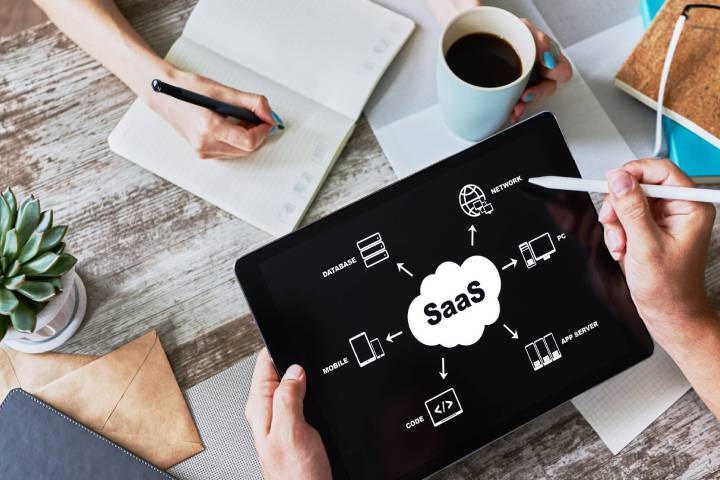 Technology has evolved so much over the past century, and with it comes massive development. Today, the internet has made it possible to connect people worldwide, buy products online, and watch movies uninterruptedly through movie streaming applications. The internet has created many products that gave birth to many industries using the cloud to function.  
This includes Infrastructure as a Service (IaaS), Platform as a Service (PaaS), and Software as a Service (SaaS). These industries use the internet to deliver their products and services to consumers. In 2021, SaaS revenue alone reached approximately USD$152 billion worldwide.  
Those mentioned services successfully roll out their products to their end users using cloud computing. Cloud computing makes it possible to reach people anywhere in the world as long as they have the device, software program, and internet connection. It saves all pertinent data on a remote database instead of on a proprietary hard drive with many limitations.  
But for users to get the most benefit from these services, they need a digital adoption platform to guide them. But what is it exactly? 
What Is A Digital Adoption Platform?
Digital Adoption Platform (DAP) is software powered by artificial intelligence and machine learning that helps users navigate the complex process of utilizing a specific software or application. 
You might remember the first time you logged into the latest trending online game. You downloaded it because you've read many great reviews, and all your friends were into it. You may have been skeptical initially because you're not technologically savvy. But hey, it wasn't so tricky.  
After downloading and installing the application, tiny pop-up messages will appear to guide you on the succeeding steps. After several minutes you find yourself enjoying the game. The little pop-ups assisting you are the integrated DAP software within the application. It made the process straightforward, leaving you ecstatic as you advanced to the next levels of the game in no time. 
One of the most prominent digital adoption platforms out there is WalkMe. But so many DAP tools have evolved in the past years to help SaaS companies train their users, and it's worth checking them out. 
If you want to see the list of WalkMe alternatives, go to Spekit. Any of these tools will help you increase product engagement just like WalkMe and maybe even more than that. Here's how a WalkMe alternative can improve your product engagement: 
1. Enables You To Understand User Sentiment 
Some alternatives to WalkMe feature a survey shown directly on the flow so you can get user insight immediately. With this function, you can better understand whether users enjoy the experience.  
Engagement with your users happens swiftly, and you can gain access to their answers instantaneously. This information will significantly help you humanize your service. Your users will feel they're not interacting with robots alone since you can jump in and craft a customized email to address their concerns.  
2. Alerts You Of Non-Renewal 
A WalkMe alternative puts value on customer retention and can alert you of customer non-renewal. This is important because it gives you the chance to re-engage such customers. Once you reach out to these customers, you can determine why they felt that way and resolve the issue on your end. 
Another great thing about this feature is that your customer will feel valued, helping you gain their loyalty to your business.  
3. Helps You Analyze User Behavior 
Every click and choice of your users on the platform are saved on the DAP like a data repository on customer behavior. This is crucial in determining the user's time to value (TTV). Every SaaS company knows how valuable this is to every end user.  
TTV refers to the amount of time it takes for a user to derive value from a product from the time of purchase. Every SaaS company's goal is to make the product onboarding process as seamless as possible to reduce TTV. Typically, a high TTV prompts customers to opt for a different software because they feel that the product's benefits were too long in coming.  
A reliable WalkMe alternative provides an onboarding checklist, segmenting the attributes of the software for a more user-friendly approach. With this, you can be sure that your users will be more engaged, and the learning curve will be shallow. 
Conclusion
Using software for work or leisure should be something enjoyable. It shouldn't take too much of your time figuring out how it works. 
This is a concern that digital adoption platforms like WalkMe and its alternatives seek to address. Among other things, these tools help your business increase product engagement by notifying you of customer non-renewal, which allows you to win back such customers. Additionally, it gives you valuable insights into user sentiment and behavior. 
Also Read: What Are The Benefits Of Having More Modern Internal Logistics