Lumonitor: A Device to Enhance Your Everyday Activities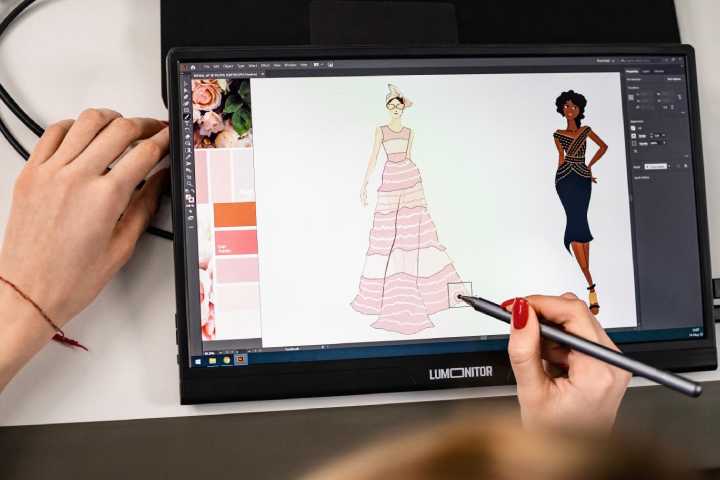 If you're a fan of cutting-edge technology, you may have a bunch of different hi-tech pieces in your home or business environment. A typical assortment includes a smartphone, tablet, laptop, and desktop computer. However, if you don't own a portable monitor, you're missing out on a lot of fun and practicality. This is especially true if you haven't checked out a highly polished product called Lumonitor.
The model comes with everything you need to improve your viewing and working experience. There's an excellent 4K ultra-HD screen, powerful and versatile built-in battery, as well as numerous compatibility options.
In this article, we'll go through some of the best features Lumonitor offers.
Lumonitor and Its Phenomenal Functionality
In many instances, buying a piece of technology can be risky, but that's not the case with Lumonitor. The item is packed with features that guarantee high utility. Here's what you get with this state-of-the-art portable monitor:
Top-of-the-Line Touch Responsiveness
While touchscreen technology is nothing new, 4K displays require cutting-edge solutions to provide precision with each movement. To meet this need, Lumonitor features PinPoint support that delivers enough sensitivity to ensure a seamless experience.
Whether you're drawing, typing, swiping, or using your stylus, you'll feel confident in each stroke. There's total control of each movement, be it minuscule or massive. For this reason, Lumonitor is perfect for editors, photographers, designers, artists, and any other user who's into visuals.
Stellar Brightness
Lumonitor comes with an LED display that's twice as bright as other portable products. This gives you gorgeous colors and a 3D-Esque depth to make the 4K viewing experience even more captivating. The extra brightness comes in handy when watching content in extreme lighting conditions. Whether the sun is out or not, you'll enjoy your favorite videos and games without a hitch.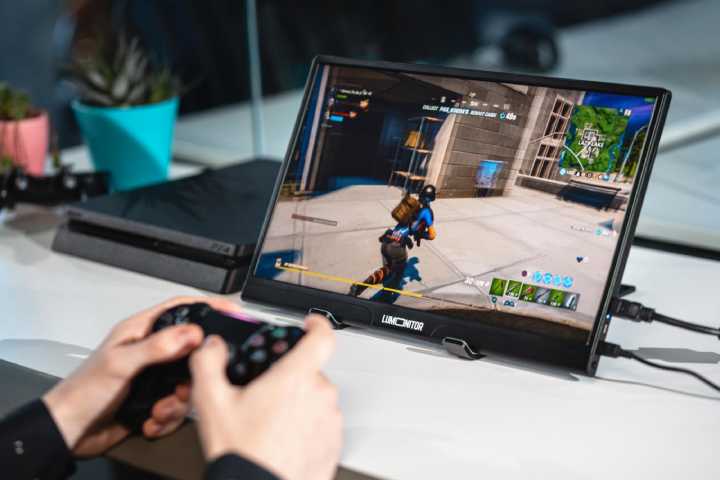 Lightweight and Narrow
One of the first things you notice about Lumonitor is the compact design. The portable monitor is super-light (1.3 pounds) and extra-slim (less than six millimeters). Not only does this make the device more appealing, but it also contributes to its portability. You can take the model and carry it with you in a bag, backpack, or laptop case without taking up much space.
The screen is also appropriately sized. With 15.6 inches, you can hold Lumonitor comfortably with just one hand.
Outstanding Integrated Battery
Another thing you'll highly appreciate is the built-in battery. It takes the 4K display to a whole new level by extending screen time to up to four hours. The high-capacity 4000-mAh model can also charge your connected devices. For instance, if your tablet is running out of power, just plug it into your Lumonitor and never miss a beat.
Endless Compatibility and Customizability Options
Lumonitor is compatible with any operating system and device. It supports Windows, Linux, and iOS so that you can connect all your gadgets regardless of their platform. Best of all, the item isn't limited to computers and phones only. Owing to a large number of ports, you can link the following machines:
Tablets
Gaming consoles
Camcorders
Cameras
Projectors
Controllers
This way, Lumonitor can interact with nearly anything, meaning you can collaborate and share information with multiple people using a single monitor. Plus, the built-in power source memorizes all your settings after unplugging.
Furthermore, there are ample customizability options. For example, you can adjust colors, brightness, contrast, as well as display orientation. As a result, you can perform various tasks in different settings, such as coding, editing, and processing words.
Lumonitor Is Your Best Bet
There's nothing to take away from Lumonitor. All of its features complement one another nicely to provide a streamlined device.
Head to this webpage to get your hands on this fantastic portable monitor.