Must-Have Startup Tools – For More Efficiency In Everyday Work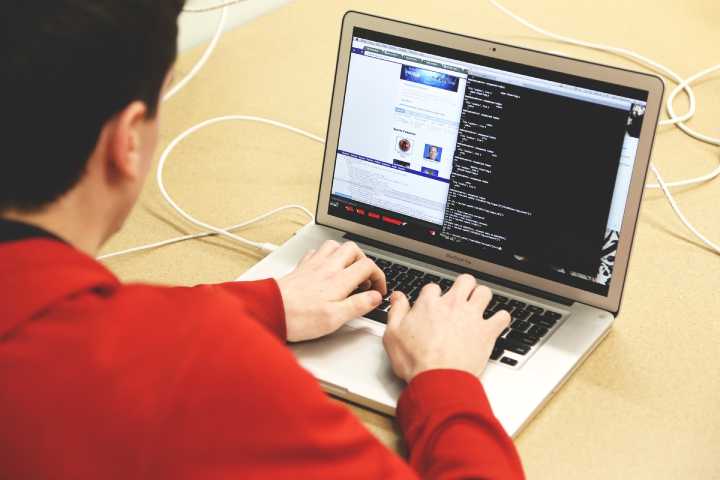 Starting and running a business is no picnic. After all, it is always important to maintain an overview of all projects and business areas. To help you do this, we have put together 10 top startup tools that you can use to make your day-to-day work easier and more efficient. And the best thing about it is: Many of the tools presented are even free of charge.
Marketing Tools
Anyone who wants to be successful on the Internet sooner or later has to deal with the topic of online marketing and with suitable tools. It doesn't always have to be a lot of money, as many free tools can help you grow your business.
Mailchimp
Email marketing is one of the most successful marketing activities. Mailchimp should not be missing from your list of tools for founders. With over 15 million customers worldwide, Mailchimp is one of the leading email marketing platforms. With the tool, you can send up to 12,000 emails to 2,000 recipients per month free of charge. That should be enough for a start. After sending, it is also possible to view user analyses. For example, you can display how high the opening rate of the newsletter is and how long it was read on average.
However, it must be said that the free version always automatically includes a small advertising banner in the footer. If that bothers you, you have to switch to the paid version.
Hootsuite
Companies usually have several social media accounts, e.g., on Facebook, LinkedIn, or Twitter. An account with Hootsuite is extremely useful in order not to maintain them all separately and to save time. The application is used to administer and support several social media channels simultaneously. With Hootsuite, posts can be prepared, scheduled for specific times, and published. Messages or mentions by users can also be tracked here. Lastly, Hootsuite provides statistics on your social media activities, which you can use to optimize your social media strategy.
Google Analytics
The popular tracking tool Google Analytics is used by 50-80% of all websites. And the service also has some useful information for you as a founder. Because once your target group has landed on your website, you have cleared the first hurdle, but of course, you want to know how the users behave on your website. Only with this knowledge can you fully exploit your optimization possibilities. And this is where Google Analytics comes in.
Below are a few examples of the data that can be collected with the tool:
Session duration or length of stay on a website

Total number of all users currently on the website

Bounce Rate – If a user leaves a page without further interaction, that counts as a bounce.

Conversions (orders, creation of accounts)
Campaign Tracking
Canvas
With the free startup tool Canva, professional graphics can be created quickly. The operation is really simple. Previous knowledge in the field of design is optional. In addition to social media covers, business cards, or posters, presentations can be created using drag & drop. Even in the free version, a large selection of different fonts and shapes and free stock images exist. After creating the graphic, it can be downloaded as a PDF or image.
Communication Tools
Nowadays, there are almost endless communication channels. Keeping an overview and limiting yourself to a few tools is important.
Webex
Webex Meetings are recommended for optimal teamwork. Cisco Webex is the market standard for virtual meetings and allows exchanging ideas and information with others worldwide. So you can easily share any content on your desktop via screen sharing and edit documents together. With this SaaS solution, employees can participate in conferences worldwide inside and outside the company's firewall. With the premium version, many other functions are also possible, such as integrated telephone and VoIP dial-in and scheduling meetings in Outlook.
Also Read: WordPress Hacks: How To Create Headlines That Convert
Project Management And Administration Tool
Getting all projects under one roof and meeting all deadlines can be challenging. Organizational talent is required here. Fortunately, some applications ensure that you keep track of ongoing projects.
Trello
The free tool Trello was designed for project management and is suitable for professional and private purposes. The visual organizer tool helps you to organize, share and annotate projects. For this purpose, a board with lists and various subtasks (so-called cards) is created, which can be viewed and edited by several users. Each card can be commented on and moved within a list or to another list. Different colored labels help to distinguish the cards easily. A checklist and a due date can also be created for each task.
WordPress
WordPress is a content management system (CMS) popular worldwide and can be used to create and manage websites. This free tool is extremely practical for founders, as its high user-friendliness and enormous expandability characterize WordPress. Thanks to various plugins, forms, appointment calendars, social media elements, or SEO tools, for example, can be integrated. In the official WordPress plugin directory, you will find over 54,000 plugins for download. And there are more and more!