New Technologies To Improve Three-dimensional Memory Architectures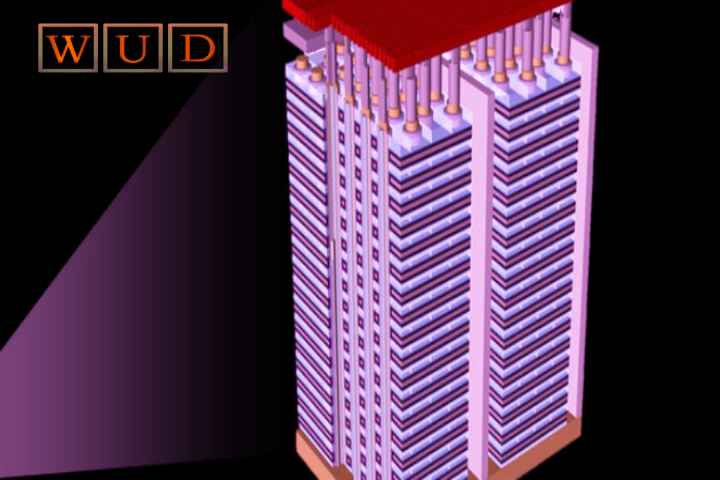 3D NAND Flash memory has been a reality for years, a concept that has allowed the stacking of layers of cells to increase the storage density on the chips. Now, the industry is working on other ways to take advantage of this three-dimensionality, improving vertical channels to increase this technology's performance and scalability.
After the success that 3D NAND memory has had from almost its origins, this technology has evolved beyond conventional SSD hard drives, reaching most mobile devices, IoT, wearables, and even data centers. Data. But precisely in these environments, the maximum possible density is always sought without sacrificing performance, which has led manufacturers to continue innovating.
As a result of this advance, technologies such as V-NAND have emerged, whose chips also have a three-dimensional architecture but optimized by vertical and horizontal tracks, which accelerates performance. Also, similar innovations such as the so-called Three-Dimensional Race Track Memory (3D-RM) promise improvements over its predecessors.
Now, a team of Japanese researchers has developed a scheme with which they intend to improve the integration of all the elements in the three dimensions in this innovative technology and, therefore, its performance and scalability. To do this, they propose the use of a vertical 3D-RM loop formed by two horizontal nanowires and two other vertical ones, in which the magnetic anisotropy is perpendicular to the substrate.
In their work, published in the Journal of Physics D: Applied Physics, they explain that horizontal nanowires contain perpendicularly magnetized fields, while vertical nanowires are longitudinally magnetized, each with a different type of wall, showing deformation behavior. Distinct, allowing for improved three-dimensional architecture and integration over previous designs.
With this research, they intend to contribute to the development of this type of memory, which is not yet discussed much but could have a future in the electronics and computer industry. As the computer and storage capacity requirements of emerging applications increase, the industry seeks new technologies to meet the growing demand for density and performance in solid-state memory chips. This type of memory could provide useful solutions.