Oak Ridge Upgraded The Data Center That Will House The World's Largest Supercomputer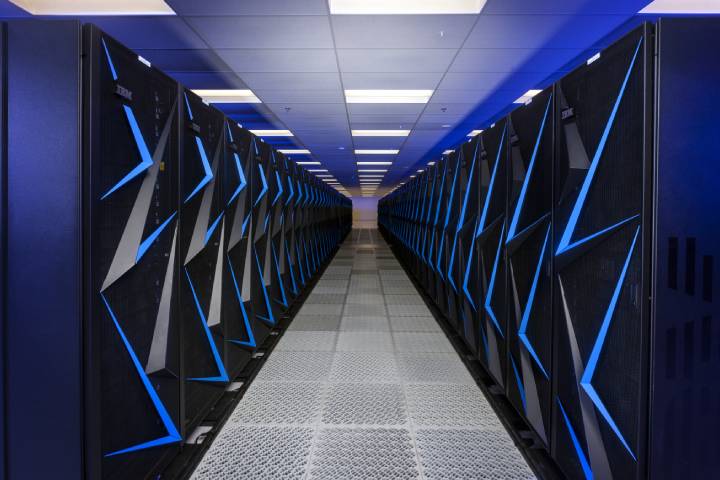 Oak Ridge Laboratory has undergone a significant data center renovation that will house the future Frontier supercomputer for the US Department of Energy. In this process, they have been able to reuse a large amount of construction material, although they have had to reinforce the ground to support the weight of the new equipment and cooling towers, which weigh about three times more than the previous ones.
One of the most significant supercomputing projects underway is Frontier, which calls for the following most potent HPC platform in the world. It is considered the first equipment that will truly belong to the category of exascale, with a power of 1.5 exaFLOPS and a consumption of 29 megawatts. This supercomputer will be located in the data center of the Oak Ridge National Laboratory, belonging to the United States Department of Energy, and its construction will be carried out by HPE Cray, suppliers of the previous system: Summit.
This remarkable technological leap poses a significant challenge on many levels. One of them has been to prepare the previous facilities to house much heavier equipment due to the increased densification in the racks and the new, much larger cooling systems. It has just been announced that its builders have completed work on the data center, and installation of the new computing, storage, networking, and power and cooling equipment will begin soon.
Their statement explains that they have added the equivalent of 40 megawatts of cooling power, adding another 11,000 tons of weight just for these systems and for the pipes that distribute the water in the data center. Additionally, the data center has been remodeled to support a potential 70-megawatt expansion in the years to come. In addition, each of the new cabinets will weigh 3,630 kg, more than three times more than those of the Summit supercomputer (1,130 kg).
To condition all the facilities, they have been forced to reinforce the technical floor with more than 4,500 new tiles weighing almost 22 kilos each. In the case of the cooling systems, they have had to install infrastructure capable of supporting the two large towers of 130,000-gallon capacity cooling system, with a system of four 350 horsepower pumps, capable of moving up to 10,000 gallons per minute of water at 32 degrees Celsius.
In addition to all these efforts, those responsible for the supercomputer have faced the arduous task of reviewing the entire previous system, the Cray XK7 Titan supercomputer, and choosing the components that are still useful for the new equipment. Their statement affirms that they have never had to recycle such an extensive system before and put the total weight of the components recovered at more than 195,000 kilos.
Also Read: How Quantum Computing Can Speed ​​Up Data Analysis In Healthcare