Oracle Accelerates Data To Insight Transformation With Analytics Cloud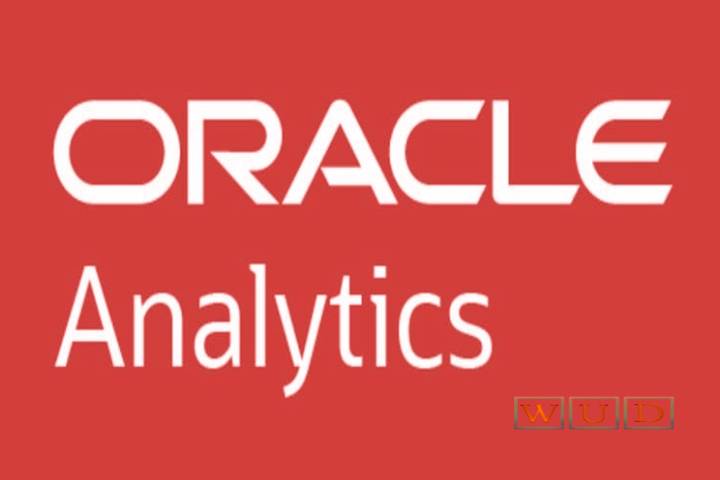 Oracle Analytics Cloud allows users to connect to various data sources, from data warehouses or data lakes that run in any cloud or on-premises to Oracle Fusion Cloud Applications Suite, NetSuite, or Salesforce Document stores like Dropbox or file formats like Excel. Having access to a large number of data sources allows any user to act on them. For example, data engineers can query them on-site, within their data warehouse. At the same time, data analysts have the opportunity to extract them into a high-performance cache in Oracle Analytics Cloud.
Data engineers can publish a semantic business model on the data, and data analysts can extend that model with their own data sets. Data analysts can also explore data with rich interactive visualizations and share it with their coworkers. In contrast, data engineers can implement a secure deployment of their analytics solutions across the enterprise. And finally, regardless of how the solution has been built and implemented, the business user can obtain valuable information using various experiences, such as the Oracle web application, mobile applications, custom applications, productivity tools such as Slack and Excel.
The Latest Innovations in Oracle Analytics Cloud. Democratizing access to data analytics has never been more important to help organizations remain competitive and grow in an ever-changing business environment. Oracle is empowering its customers with AI-powered capabilities throughout the analytics process, from data preparation and predictive modeling to visualizations, automated data flows, and insights. With these new capabilities, Oracle Analytics accelerates the journey from data to information and action, helping organizations extract much greater value from it, achieve results faster, and improve productivity. Key new capabilities of the platform include:
New User Experience:

The "Redwood" user experience and design system, a new standard in all Oracle products, offers visually compelling data experiences for all users.

Explainable In Machine Learning:

Business users and citizen data scientists can now access all the details about how a machine learning model, built in the Autonomous Data Warehouse, has calculated its predictions. They can also view and interact with all predictability results in Oracle Analytics Cloud and expand them to gain insight into the factors that influence them quickly.

Smart Data Preparation: This patented data profiling engine samples and scans data sources to identify data quality issues and misuse of sensitive data and provide troubleshooting recommendations and even provide suggestions on how to improve the data. Oracle Analytics Cloud contains a built-in, extensible knowledge base with domain-specific content.
Built-in Text Analytics:

With the latest update, users can access built-in text analytics features, such as token mining and sentiment analysis. Additionally, support for other unstructured data formats, such as documents and images, will also be incorporated, taking advantage of the new AI services in Oracle Cloud Infrastructure (OCI).

Association Analytics And Shopping Cart Analytics:

With Association Analytics, users can determine the probability of matching items within the same collection. This type of analysis is invaluable for direct marketing, sales promotions, and uncovering business trends across multiple industries. Shopping cart analysis can also be used effectively for store design, coupon offers, and cross-selling.

Custom Reference Insights:

This update also enables organizations to use their business-specific data as automatic recommendations for users to enrich their data sets. This is a very useful function because it eliminates the need to duplicate data sets often used in an organization but are typically stored in separate data structures. It also speeds up data merging automatically without the need to write code.

Graph Analytics:

Graph analytics is a set of techniques that allows users to explore the relationships between various entities, such as people or transactions. The application of this functionality is very useful in multiple areas, from marketing and social networks to security and compliance.

Custom Map Analytics:

Map analysis gives users the ability to apply map layers and backgrounds to enhance data visualizations. For example, the user can analyze data on a population map or overlay bicycle or bus routes to optimize coverage in a given area. Users can now take advantage of maps hosted on a web server as a dynamic background, using the Web Map Service (WMS) protocol and XYZ tile layers. This allows them to take advantage of the integration of maps containing information that they may not have access to in their company and present it spatially in a simple way with their business data.

 New Mobile App: The new Oracle Analytics mobile application allows users to find information quickly and easily, all with a consistent user experience in Oracle Analytics Cloud and the application. This enables users to interact with data visualizations, explore dashboards, and share information with teams to collaborate better. Users also can hear natural language-generated audio narratives of the highlights of different reports, dashboards, and visualizations.
Also Read: How To Build Big Data Applications With A Low-Code Platform