Responsible Gambling in the Digital Age: Tips and Resources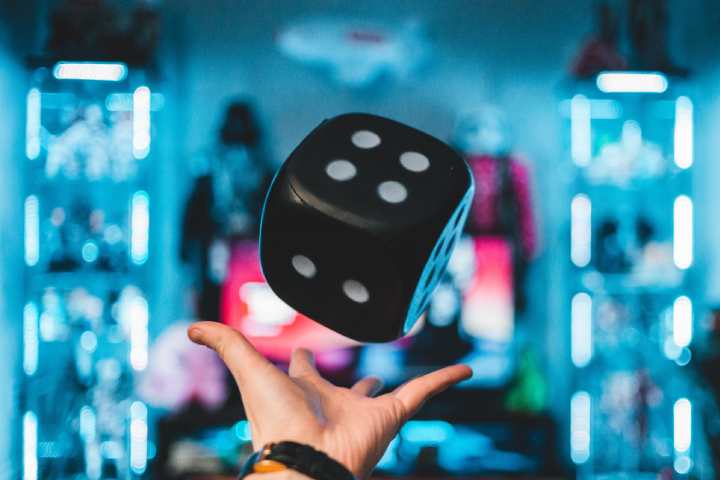 With the advancement of technology, it's become easier and more convenient to indulge in gambling. Adults aged 18 and over can simply access gambling sites from their mobile devices or laptops/desktops in a few taps. But this ease and accessibility to thousands of casino games can quickly become problematic when it starts to impact one's finances and behaviour negatively. Hence, the need for responsible gambling cannot be over emphasised.
Fortunately, casino operators have recognised these problems in players and usually incorporate responsible gambling measures on their sites. Many even partner with gambling help organisations, where you contact a helpline if you start noticing gambling problems. However, before it gets to the stage of reaching out to helplines, you can keep your gambling activities fun with a few helpful tips and resources.
What Are Responsible Gambling Tips In This Digital Age?
Responsible gambling involves principles and rules you abide by whenever you want to indulge in betting on casino games. These tips will help you set these rules to keep gambling fun and safe, regardless of the offerings or appeal of a casino. It'll help you maintain the needed balance between seeing gambling as a form of fun and a means to an end. These tips are highlighted and detailed in the following headings.
Always Consider Gambling A Form Of Entertainment
Your primary purpose for gambling at all times should be for entertainment. At no time should you consider gambling a source of income or a means to an end. You should understand that these casino games are based on luck, and it's either lose or win. Thanks to software developers, you can even see the return to player percentages and volatility of games, informing you of how often and how much you'd get back on average.
Even with these parameters, it's either you're lucky to win or not. So, at all times, condition your mind that you're taking a risk and there's no surety of a win. If the games fascinate you so much, there are demo versions that you can explore, which involve less pressure and no money loss.
Have A Budget For All Gaming Session
With gambling as a source of fun, you want to ensure you're not losing good amounts of money to it. So, before starting any gambling session with an online casino, set a budget for the amount you want to spend and stick to it. No matter the winning or losing streak you have, you should not allow yourself any excesses when you run out of the budget. This helps maintain discipline and negates recklessness from your gambling. Fortunately, there are resources incorporated into online casinos today to ensure you don't go over your set budget.
Also, you can block access to your other accounts if you know you might be tempted to withdraw more for gambling. A practice that may help includes setting up a mobile or crypto wallet and funding it with specific amounts per week or month. It'll be your dedicated gambling wallet while other fund accounts remain inaccessible to you.
Have A Set Duration For Gambling
Undoubtedly, online casinos can be so much fun with the thousands of games available. You could explore different categories of games for hours and not get bored. But the longer you play these games, the more money you spend and the higher your risk of addiction. So, to curb this problem, you need to set a limit for yourself with the time spent on gambling. If you're gambling weekly, you could set aside 15 – 30 minutes to explore selected games and look forward to the next week after playing.
Regardless of the losses you've incurred or the winning streak you're on when your set time is up, you should immediately stop playing. The anticipation of waiting for your next gambling session after a while can sometimes be better than playing constantly. The space gives you clarity and time to plan the games you want to play.
Have Limits On Your Losses and Wins
No one can predict how a gambling session will go, as results are highly randomised. You could have the biggest win now, and the next minute, it's all gone. This is why it's advisable to have a limit on how much you want to lose and how much you want to win. Whichever comes first in the limit for wins or losses should be adhered to.
Don't Play Under The Influence
When you're gambling, you want to be calm, collected, and logical about the decisions you make. This is why you should avoid substances that might lead to intoxication or a state of euphoria when gambling. Playing under the influence increases your risk of playing over budget and time limits and getting destructive when losing.
Play Games You Understand
With different game categories available at online casinos, it's easy to be carried away when gambling. You might want to explore new games you're not familiar with and think that's where your good luck lies. This is usually wrong, unless you've practised with demo versions and got the hang of the game. So, if you're gambling with real money, play the games you understand and explore other options when you've had enough practice. If you must also explore a new game, start with the lowest wager possible.
Play With Reputable Casino
It's important to play with licensed and positively-reviewed online casinos. These casinos usually care about their players, incorporating resources and measures to enforce responsible gambling. They come partnered with gambling helplines to attend to you in case of any gambling problems. Aside from this, you do not want to fall prey to fraudulent online casinos with manipulated games and results. They'd drain you of your money faster than you can blink.
What Are The Resources For Responsible Gambling?
There are different resources used by top online casinos to ensure responsible gambling. You'll find several of these at the Master of Casinos online casino India, a gambling site that prioritises its customers. These resources include online tools and partnerships with reputable online gambling support platforms. We highlight and detail these resources in the following headings.
Deposit Limit
Online casinos have measures in place for you to set a deposit limit upon registration at the casino. You can set your limit daily, weekly, or monthly. It's quite effective in that once you reach the set limit, you won't be able to make any more deposits into your casino wallet.
Time Limits
Time limits are tools put in place to help keep your gambling within a set duration. Once the number of minutes you set runs out, the casino immediately logs you out. This is quite effective for people who get carried away easily with casino games.
Reality Checks
These are notifications sent by online casinos when you've been playing for a long while. They send these notifications to remind you to take a break or log out.
Self-Exclusion
A self-exclusion tool is one that lets you ban yourself from a gambling site for a specified period of time. It's usually the last resort when you notice you're losing control of your gambling habits. Virtually all reputable sites have this future, and you can use the feature to take long breaks from gambling.
Support and Help Lines
These are websites and contacts that'll help you when you need counselling on your gambling problems. Online casinos usually have a seal of partnership with one or two of these organisations. These organisations have professionals to help you with therapy, counselling, and other forms of support for any gambling problems you might have. Common support groups include BeGambleAware, GamCare, GamblersAnonymous, GamblingTherapy.org, and ResponsibleGambling.org.
When Should You Seek Gambling Help?
Some signs indicate you need to seek help from professionals concerning your gambling activities. These signs will show you're heading into an addiction and should find a way to stop immediately. They include the following:
Finding it hard to stop: If you're gaming with any online casino and you find it hard to stop, it might be time to explore the above resources and seek professional help.
Pushing your limits: Some casinos will allow you to bypass your deposit limits as they're out to make profits. If you're one of the people who push their limits, chasing your losses or wins, you should seek professional help.
Financial problems because of gambling: If you start having financial problems due to gambling, it's a clear indication that you need to seek help. Gambling should be for fun only and shouldn't have a big impact on your finances.
Lying about gambling: When people start noticing your gambling excesses, and you lie about it when asked, you need professional help. This habit will lead to the ruin of your relationships with people.
Conclusion
The accessibility of online casinos is one of the major contributors to gambling problems. However, since the online gambling industry seems as though it'll only keep expanding, it's up to the player to exercise control when gambling. The tips and resources highlighted and detailed in this article will help you achieve this control and keep gambling as much fun as possible.