EdrawMind- Introducing the AI-Powered Mind Mapping solution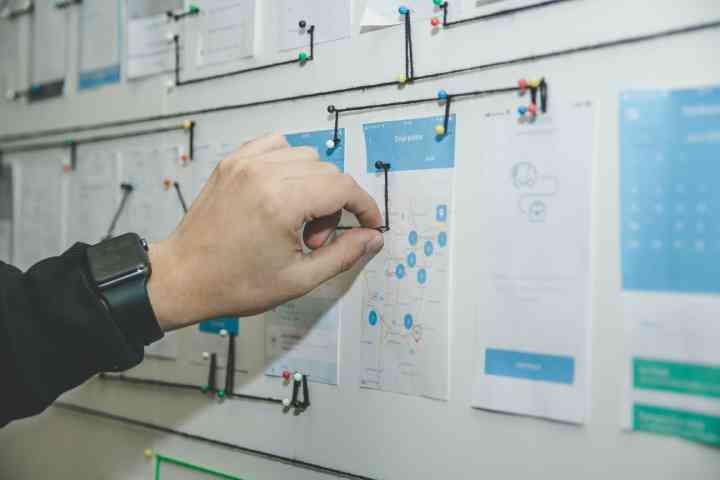 Do you want to experience the art of mind-mapping creation? Do you want to reignite your thoughts on AI-generated ideas? If yes, the EdrawMind AI tool having Intelligent Document Parsing is the one-stop solution for you. There are arrays of AI tools that will revolutionize the content production industry. However, EdrawMind is ranked in the top 1 position. This advanced tool helps to facilitate your idea-generation process and helps countless businesses and individuals. Let's take a closer view of this advanced AI tool.
Wondershare EdrawMind- Breaking down the complex topics in a simple form
Edrawmind, a mind mapping Intelligent Document Parsing solution, is released by the Wondershare platform. The platform has launched the recent module 10.6.0 powered by AI. The AI tool is designed to enhance efficiency and boost speed. No matter which industry you are working in or if you are a student, Edrawmind offers a one-click solution to every individual.
The recent upgrade of this tool is introducing the one-click generation of multi-level mind maps, which also implements Edraw AI 2.0.
This recent update allows users to create comprehensive multi-level mind maps effortlessly by simply submitting the requests. This AI tool utilizes advanced algorithms along with intelligent learning for analyzing/interpreting the data. Through this tool, you can offer the relevant recommendations & automate the complete mind mapping procedure.
Revealing the intelligent EdrawMind mapping features
Witness the smart layout & design
EdrawMind also known as the advanced AI mind mapping generator, which has a user-friendly interface. When you access this tool, you can simply explore the smart design & layout.
Edrawmind offers sector, classic, circular, and fishbone mind mapping layouts. When the AI mind-mapping generator works, it will amplify your mind-mapping with eye-catching visuals and themes.
Share the mind maps canvas via social media links and invite your team through email. You will get control over the access, whether for editing or viewing. You can also check the comment features to get some unique ideas.
How will you get benefits from the AI mind mapping solution?
The AI mind mapping tool transforms the thoughts into artwork. This tool amplifies the creativity and helps to organize the thoughts.
No matter whether you are a business owner or a professional expert, EdrawMind Maps has your back. This tool helps to simplify the process of breaking down complex issues into simple pieces.
Enhance your retention and learning.
Last-minute study is a panic situation, but through the mind-mapping AI solution, you can make the learning process easy. This tool helps students to visualize their complex topics in an organized way.
Efficient planning & goal setting
EdrawMind mapping solution helps to bring new ideas together and uniquely connect them. Through this tool, you can identify the steps required to understand the objectives.
Upgrade your communication skills.
If teamwork sounds tough to you, then the EdrawMind Official Web map generator is the ultimate tool. This tool helps you to upgrade your communication and collaboration skills. It fosters the skills by delivering a visual interpretation of your ideas.
How does EdrawMind help to improve the efficiency of working individuals/students and daily life?
If you are a working individual, you can impress your audience through a beautiful presentation. With the help of EdrawMind, they can create amazing presentations in seconds. Just submit your thoughts and ideas, style this with images and colors, and turn everything into a beautiful dynamic slideshow. It also helps the cooperation to share the files with the team. 
If you are a student, this tool will help you to turn the text materials into a visual mind-mapping format. Visual interpretation helps to remember the topics quickly. The Intelligent Document Parsing techniques keep students engaged with the subjects. It turns the outlines into a mind map with just a single press of a button. This is how students can save their time.
Through EdrawMind, you can facilitate the idea-generation procedure. This is the best mind mapping solution as compared to any other competitors. It helps people structure their necessary daily life tasks into a visual interpretation so that you can remember them.
Save your time and effort with EdrawMind.
If you don't want to spend hours developing ideas, the EdrawMind helps you. This tool is available for both iOS users and Android device users. It helps to effortlessly visualize the ideas and thoughts in the right format. If you are stuck with the mental blocks, then use this to spark your creativity.
From now on, you will be familiar with this AI mind-mapping solution and how it will help to simplify the task. By using this advanced tool, you can save time and work efficiency. EdrawMind doesn't only excel you in the professional areas, but it can simplify your daily life activities. The future of this tool is limitless, so start exploring the unleashing the additional features of this tool.
Also Read: What is Social Media Archiving?