Retail In The Metaverse: 3 Theses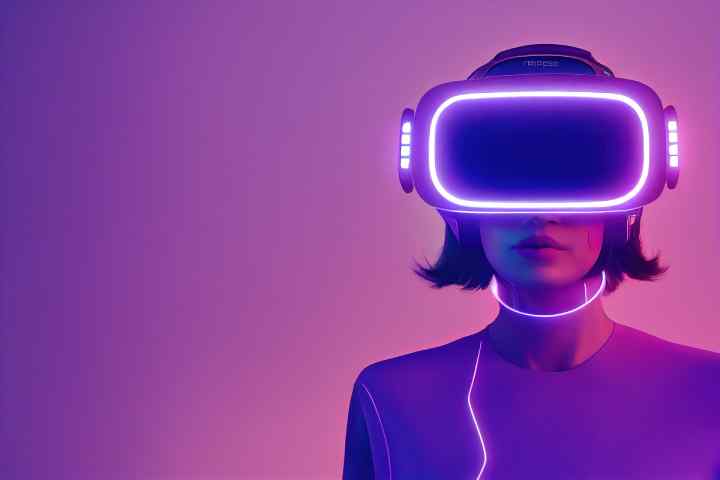 Like e-commerce revolutionized commerce in the '00s, the Metaverse is likely to revolutionize business in the 2030s. New possibilities arise: the attention span is getting longer again, and the shopping experience is being redefined. Opportunities for those who use them!
By 2026, according to estimates by the Gartner market research institute, one in four people will spend at least an hour a day in the Metaverse. A survey among consumers showed that more than 40% could imagine shopping in the Metaverse in the future
The Metaverse Doesn't Exist Yet
Contrary to many claims and preliminary stages, a uniform metaverse must be created. Even if the Meta Group – formerly Facebook – has positioned itself centrally here, and many believe that Facebook is now also the platform for the Metaverse – we are not there yet. Why? Because 5G still needs to be fixed across the board because VR glasses are still too unwieldy because wallets are still in the nerd corner.
There is a much-noticed essay by the American investor Matthew Ball, which Mark Zuckerberg has done compulsory reading for his employees and which is now emerging as the basis for public discussion. According to his definition, we are most in the Metaverse preliminary stage. We will see it develop slowly, i.e., evolutionarily.
New Experiences, Longer Attention Span
The Metaverse will make utterly new shopping experiences possible. These experiences will be real-time (so no videos), 3D, and interactive, making the experience authentic.
We are thinking of a beauty consultation by a beautician who will try, combine and explain various products on our avatar or digital twin. She sits directly opposite the customer with her avatar. This realistic experience can retain the customer over a more extended period. This way, residence times can be extended again, which have become shorter and shorter in recent years. Reels, clips, and stories in social media have become shorter and shorter and shape the general attention span of consumers.
Other ideas: the customer can look at the dress directly on her digital twin, and she can try on matching shoes from her authentic wardrobe now with it. But she can also put on a dress made of clouds and send it to a friend. Would you like someone to advise you? The consultant can look like a well-known influencer or an actress.
The Customer Is Not King, And The Customer Is God.
In the Metaverse, everything will be ultimately demand- and customer-oriented. This means: purchases are made depending on the situation. An example? I'm at an online concert and see someone whose sweater I like. I can buy it immediately. This sweater can have two appearances: in the digital world and the real world. Luxury brands are already selling digital clothing in the gaming sector in the millions.
Do I need an outfit for a wedding? Then I can ask my shopping application to inspire me. This inspiration can work through a wedding reception where you can immerse yourself and see different people whose outfits you can buy.
But this inspiration can also work via influencers who curate outfits. But I can also get inspiration from my friends' companies at past weddings. Or I go to a virtual specialist shop where I get professional advice. However, it is still being determined whether the business will look like evening wear shops today.
As with all digital topics, the focus will increasingly be on: what does the customer want? How is his visitor journey? Where is he inspired, and where is he staying? And for retailers, the question is: where do I pick up the customer?
Who Sells In The Metaverse?
A question now arises: who will you buy the items from in the future? The big retailers are already positioning themselves here. There are also large platforms behind the shopping areas in the Metaverse. But it is also conceivable that the trend towards sustainability and regionality will lead to small and local retailers behind the "buy" button in the Metaverse. What the customer wants will again be decisive here.
Everything will be about inspiration, needs, and impulses. The Metaverse will be completely on-demand. The customer is no longer king. The customer is God. Anyone who has understood this is already selling well today and will continue to sell in the future.
Also Read: Digital Tools To Manage Your E-commerce