Digital Tools To Manage Your E-commerce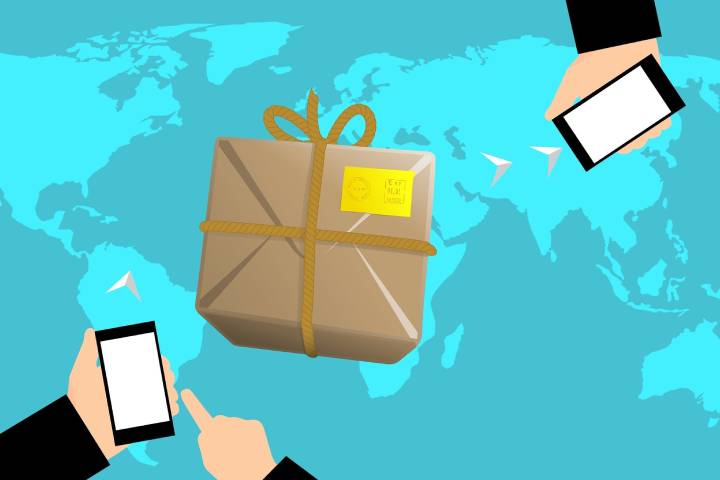 In the wake of the pandemic, many companies have changed their business outlook and entered the world of e-commerce. Those who previously sold their products only in physical stores have realized that taking a step towards an online sales environment can bring them many advantages.
However, taking this step requires the right tools to help us with the basic and daily tasks of our e-commerce. Although each company is different and has different needs, some are essential. In this post, we show you six digital tools to manage your e-commerce successfully. Why Are Digital Tools So Important To Manage Your E-Commerce?
Why Are Digital Tools So Important To Manage Your E-Commerce?
As we have said before, nowadays, more and more businesses choose to leap selling through the Internet. Therefore, those who know how to take advantage of its possibilities have found a very useful way to sell their products, especially now that Internet purchases have increased greatly.
Suppose these companies want to have an effective presence such as e-commerce. In that case, they cannot just keep a corporate page since this will only provide information without the possibility of taking any other action unless we have complementary tools. Fortunately, advances in new technologies have allowed the existence of various systems that allow electronic businesses to improve the user experience, thus positively influencing the sales results of companies.
Also Read: 5 Key Tools Of Digital Workplaces That Guarantee Team Productivity
What Are These Digital Tools To Manage Your E-commerce
Create And Manage Your Website
In e-commerce, the first step we must take is to create our website. It is an essential element through which we display our products and provide information about our company. For this, the best known and most used tool is usually WordPress. This content management system allows you to create a web page and a blog through which you can create articles with different topics related to your product so that they draw attention to your e-commerce and create value for the reader. On the other hand, in addition to the different themes and plugins with which we can touch our website, it allows integration with e-commerce platforms such as Magento or WooCommerce to put our products on sale and keep track of the main tasks of our store.
Manage Your Clients
In addition to our website and our products, it is essential to manage another fundamental pillar of our business: customers. Without them, we would not exist. Therefore, controlling the interactions we have with them to offer them quality care is something we have to bear in mind.
The most used digital tools for this task are CRM ( Customer Relationship Management ). It is a customer management solution that allows us to organize and manage everything related to interaction with our consumers. Thus, it gathers information on each sales process from the first contact with the user to analyze the level of satisfaction. There are countless CRMs, but the most used to manage e-commerce are HubSpot and Shopify.
External Communication
Internal and external communication in the company is always a factor to take into account. If in any business it is an important element, in e-commerce, it acquires a fundamental role. The reason is that consumers do not physically see the product but rather see a representation of it, which is why good customer service is necessary to accompany them during the purchase process and even afterwards to resolve possible doubts and problems that may arise. To do this, offering different communication channels through which customers can contact you will allow you to give your service "an extra" of quality. 
Currently, one of the means to communicate with each other is instant messaging applications. And it is that if we give our clients the possibility of contacting through WhatsApp, chat, email, telephone or even Telegram, and we will be showing them that we want to make things easy for them by adapting to the medium that best suits their needs at that time. The most used tools in these cases are virtual switchboards that include connecting these types of applications to them. An example of it is the Fonvirtual.com virtual switchboard, through which you can manage the contacts that come to you from any medium.
Internal Communication
In addition to your customers, communication with your employees is essential. One of the advantages of e-commerce is that employees can be found anywhere globally since everything happens through the Internet. However, this requires great coordination and a good communication strategy. The most demanded digital tools to manage your e-commerce, in this case, are virtual solutions that include systems such as internal chat and internal video and voice calls over the Internet. If you want to know more about them, you can find more information at this link.
Analyze And Obtain Statistics
Once you have created your page and your e-commerce is active, you will need to know if the content you publish on your website and the strategies you are carrying out are successful. To do this, you will need tools like Google Analytics. Currently, it is one of the most useful in terms of data analysis and metrics. In addition, it is free and will allow you to obtain a global vision of the traffic that your page is having.
Organize Your Tasks And Projects
It may seem that in an e-commerce organization, tools are not necessary. However, nothing could be further from the truth. Precisely because it is something unconventional (in the sense that it is a sector that has been growing in recent years), the organization is a fundamental aspect. Knowing what we have already done in our online store and what remains to be done is essential to meet the expectations of our customers. To do this, tools such as Trello allow us to create cards that we can move between the different columns to know in what state our projects are specifically.
Also Read: 7 Advantages of a Digital Workplace
Conclusion
Having an effective presence on the Internet acquires great relevance, especially if we are talking about e-commerce. As we have just seen, although managing our electronic commerce requires some time, if we have the right tools, we will be able to optimize processes and daily tasks to not become an impossible mission.
As we said before, countless tools can help us make our e-commerce the best in each category. However, it is necessary to be aware that each company is different and that not all have the same objectives. Each system is defined to satisfy a specific need. Although many are adapted to any company, in other cases, this does not happen, so it is necessary to have all the information to know if it is what we require at that precise moment or not.