Sales Strategies – What They Are, Types of Strategies To Sell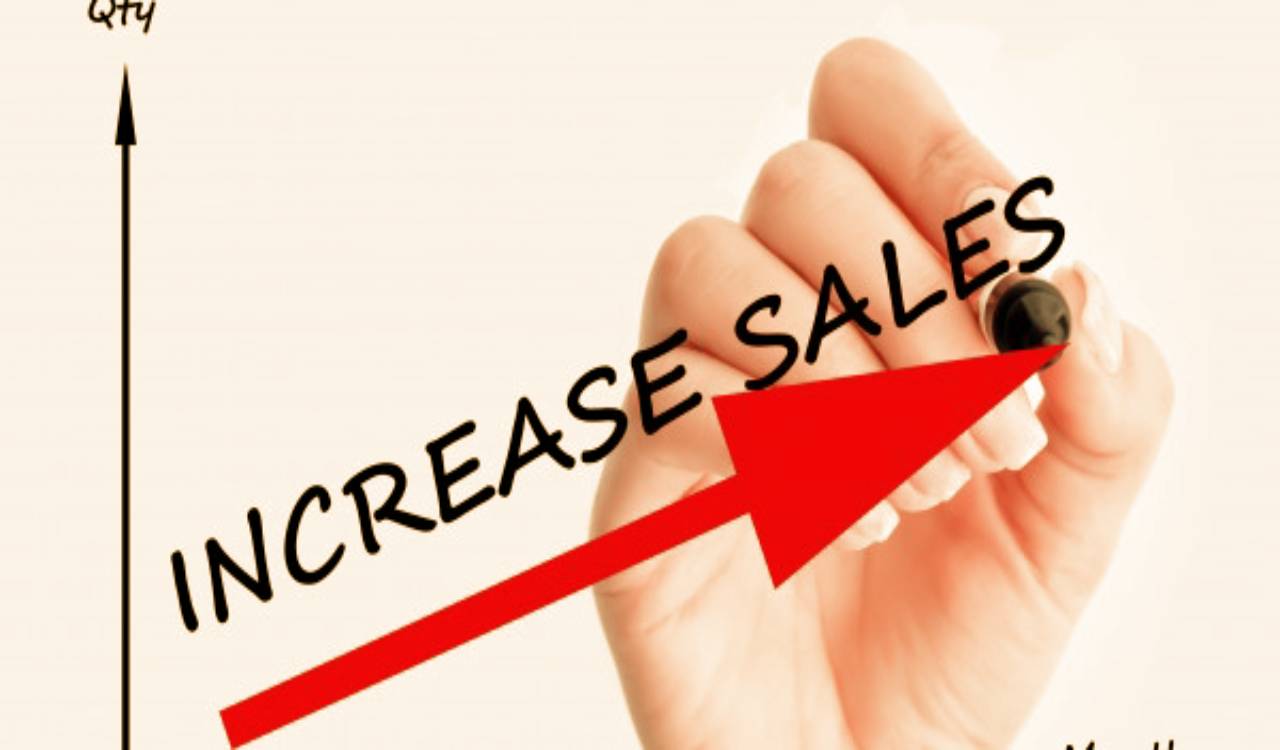 When designing a marketing plan it is essential to devote the necessary time to define the different types of sales strategies that we will use.
After all, the ultimate goal of any company is to sell more. But to sell more is not enough to have a nice showcase or a very cool website. We have to define a series of strategies that allow us to achieve our business objectives.
Therefore, in this article, I will explain different examples of sales strategies of a company both online and offline.
What Are Sales Strategies?
If I had to keep a good definition of sales strategies I think it would be the following. A sales strategy is a strategic process that is designed in order to achieve business objectives.
You must know that the sales strategies of a company will be oriented to:
That people who don't know us buy us.

That the customers of the competition buy us.

That our current customers buy us more.
These are the ways we have to grow our business.
Types Of Sales Strategies
There are different types of sales strategies but mainly we can classify them into two large groups:
Online sales strategies.

Offline sales strategies.
In my opinion, in recent years we are so focused on online techniques that we often forget about offline.
This is a serious mistake for me. Because today, personally I no longer conceive a marketing plan in which both techniques are separated.
They should try to integrate under the same plan in order to achieve the marketing objectives of the company. However, there are also other types of strategies such as:
Sales strategies of a product.

Service sales strategies.

You have to be clear that selling a product is not the same as marketing services.
The services have a series of characteristics and peculiarities that must be taken into account.
Also Read: (RPA)Robotic Process Automation Of HR – The Next Challenge For Companies

Examples of Sales Strategies of a Company
Now that we have seen the different types that exist, I will get into more detail and we will deepen in what are the sales strategies that you will be able to use.
Online sales strategies
There are different types of digital advertising formats that we can use as strategies to increase the sales of our business.
What I recommend is that you do not put all the eggs in the same basket. That is, imagine that your entire budget in advertising on Facebook is destined and one day it is no longer profitable for you.
Online congresses
Online congresses are one of the strategies to sell that we use in the Marketing and Web School. On an annual basis, we organize a free online marketing congress in which we bring together 32 referents of the sector to give very practical talks.
Social Network Advertising
The social network advertising is one of the most effective ways to reach our audience and at a relatively lower cost compared to the other media.
Buying quality paid traffic is one of the keys to increasing the visibility of any business. Many projects fail because they fail to be visible and also fail to position themselves organically. And precisely, one of the ways to solve visibility problems is to invest in traffic and take it to the destination we want.
Up-Selling and Cross-selling
One of the most used eCommerce sales strategies is Up-Selling and Cross-Selling. In case you did not know, Up-Selling (or additional sale) is to offer the customer a product that resembles the one he wants to buy or has already bought.
While Cross-Selling (or cross-selling) consists of offering complementary products to the one that you have bought or that shows interest.
Offline Selling Strategies
So far we have talked about different online sales strategies, but not only the digital world is lived.
You also have to take into account offline techniques that even depending on the sector can become more effective, so let's see different examples.
Sale by phone
When we are talking about selling a product and / or a high-priced service, it is best to try to close the sale by phone.
By phone, we can perfectly talk with our potential client, ask what problems he intends to solve and what his purchase objections are. And it is that when it comes to a high investment we need to know that we are not going to be wrong and for that, the best way is to talk with the other person behind the project.
Cold door sale
It may be one of the sales strategies used by the oldest companies, but which, depending on the sector, are still effective today.
Now, with the digital transformation of companies, we are evolving towards a more social sale.
Also known as social selling. Social selling is a sales technique that uses social networks (mainly LinkedIn) to attract potential customers through useful content and then transforms them into sales.
If you did not know this sales strategy I recommend that you inform yourself because it is the natural evolution of traditional sales work.
Marketing at the point of sale
One of the typical sales strategies in physical stores is usually marketing at the point of sale. The marketing at the point of sale is formed by different techniques that are applied in the store itself to try to get the sale. Mainly, there are three types of marketing :
Visual merchandising

Seduction merchandising

Merchandising management.
If you have a physical store, I recommend you learn more about this technique.