Best Social Networks for Companies and Professionals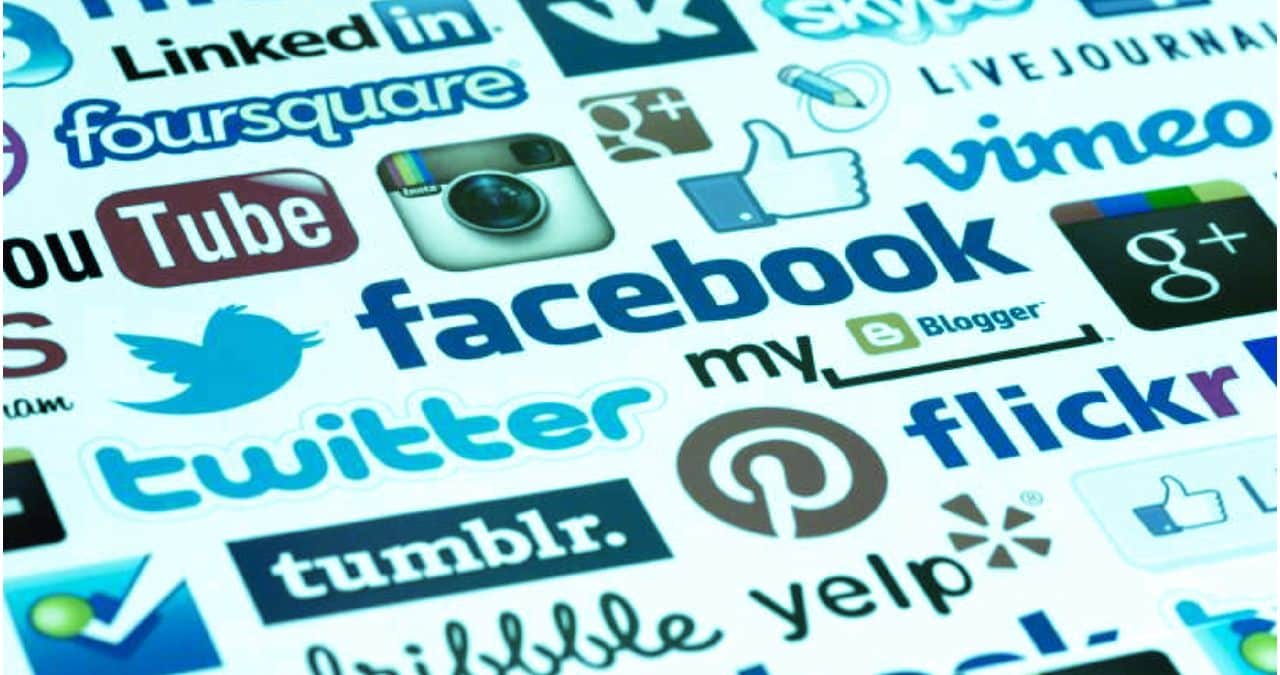 Knowing which are the best social networks for companies is essential for any business that wants to have an online presence. It is not a matter of having profiles on all social networks , but where our target audience is.
Think that the more social networks you have open, the more time and money you will have to invest in them , so does it not make more sense to focus your efforts only on those that are going to obtain better results?
Also, depending on the type of business there will be some social networks that work better than others.
So our goal with this article is not just to tell you which are the best social networks for companies.But we also want you to be able to determine which ones are best suited to your business.
Best Social Networks For Companies
Facebook
Facebook is the "social networks" par excellence and although it has declined in interest, it is still the social platform with the largest number of users.
It has exactly 2.12 billion people, a figure that does not leave anyone indifferent, right? Now, is Facebook useful for all kinds of companies?
Many times we forget that these platforms are  social and as such, the main use that is given is for:
Chat, send messages, etc.

Watch video, music.

See what friends do.
Understanding this is essential, and therefore, Facebook tends to work better for B2C businesses and in some cases for B2B . Some of the sectors where Facebook tends to work really well are : local businesses and retailers, online stores, news and information, electronics, sports, finance, travel, health and wellness.
In addition, Facebook for online stores is a platform that really works thanks to the creation of catalogs. Of course, keep in mind that you are going to have to invest in advertising on Facebook yes or yes because the organic reach is really low. Another strategy that I recommend you try is that you use Facebook Bots because you can get really interesting results.
LinkedIn
LinkedIn is the social network for companies and professionals par excellence, so in the sector where it works best is B2B and for job search . Specifically, some of the sectors where it works best are : Marketing, education, finance, technology, ICT, Legal, Science, Education, etc.
Nowadays, personal profiles tend to work better than company pages on LinkedIn to generate new business opportunities. So working a strong personal brand on this social network I consider something really relevant to make ourselves known to our target audience.
Furthermore, according to this post , 50% of web traffic in B2B companies that comes from social networks is from LinkedIn. And 80% of the B2B contacts generated on social networks come from LinkedIn, followed by 13% by Twitter. While the advertising part on LinkedIn is still in the development phase, in fact they are recently introducing new developments.
Instagram
Instagram is the fastest growing social network in recent years and is establishing itself as one of the best social networks for B2C companies . Some of the sectors where Instagram works best are : Fashion, health and wellness, beauty, automobile, travel, events, crafts, food, e-commerce, photography, sport, etc.
A very common practice that companies use is to make raffles on Instagram. If you want to get a lot of followers and also attract an audience that may be interested in your products, the truth is that it is a practice that I recommend you use.
In addition, I also recommend you to invest in Instagram advertising yes or yes because today the cost of ads has a fairly high return on investment, so I recommend that you invest or hire a specialist who knows how to do it.
Youtube
What if I told you that you get to download 400 hours of videos on YouTube a minute? YouTube currently has more than 1.9 billion active users per month and is the second largest search engine in the world .
But is YouTube a social network for companies? Well according to this article 68% of YouTube users saw a video to help them in the purchase decision.
In other words, YouTube directly influences the consumer's purchase process, but it also influences the post-purchase process.
Because there are many people who instead of seeing the assembly instructions of any product what they do is go directly to search YouTube for any video tutorial. So the type of videos that work best are informative, educational and especially entertainment . For this reason, both B2C and B2B companies can use it within their content strategy .
WhatsApp
If there is a social network for companies that is going to give a lot to talk about this year, it will be WhatsApp Business. Not surprisingly, the use of WhatsApp in Spain has already surpassed Facebook itself as the most used social network, in addition 97% of the people surveyed said that they use WhatsApp daily .
So it is a social network with tremendous potential to have a closer contact with current and potential customers and above all to be able to close sales. It can be used perfectly by both B2B and B2C companies, and it can also be a great tool for improving customer support .
Think that an average user enters WhatsApp at least 23 times a day, which is outrageous. In addition, 84% of SMEs think that WhatsApp helps them communicate with their customers .
Twitter
In the case of Twitter, it usually works better for B2C businesses, although it is the second most used social network in the B2B sector after LinkedIn.
You have to think that Twitter is mainly used as a source of real-time information , so the sectors where it works best are: News and information, finance, education, telecommunications, electronic commerce, sports and politics. Twitter for business is mainly used as a support, in fact people expect the response time on Twitter to be really low.
While the advertising platform on Twitter is still for many businesses still to explore, the reality is that you can get a really low cost per click or interaction compared to other social networks.
Pinterest
Pinterest is a social network that is used more often by women and works best for the B2C sector. Some of the sectors where Pinterest works best are : health and wellness, event planning (mainly weddings), beauty, home and garden, fashion and crafts.
You have to think that one of the main uses it is given is mainly to find inspiration. In fact, according to this article , 85% of women use Pinterest to plan "moments of life" such as:
Decorate the house.

Going on vacation.

Event planning.
What's more, 59% of Millennials have discovered new products on Pinterest and a large percentage uses it to make purchasing decisions . It's a platform that works really well for the sales funnel discovery stage because 97% of Pinterest searches are unbranded, so they are still very open-minded in the sales process.
Google My Business
If you are the owner of a local business, Google My Business is the ideal tool to optimize our presence on Google.
It will be the showcase that our people will see when they search us on Google, and if in a traditional store the showcase is always well ordered, here it is just as important to do it.In other words, it could be said that it is the «social network for businesses».
What users can mainly see here are the reviews that other people leave with the opinion about the brand, or its products and / or services and we can interact in the same way with the customers who leave the opinions. It is here where the social character of this tool comes into play.
In fact, even hashtags can be used, you can "follow" shops to keep up to date with the type of publications they make, we can also promote a store before it opens, etc.